अक्षय कुमार की फिल्म मिशन मंगल बॉक्स ऑफिस पर शानदार कमाई कर रही है , अक्षय कुमार एक ऐसे सुपरस्टार है जो हर तरह...
Mumbai, August 13th: Manish Mundra, the founder-producer of Mumbai-based Drishyam Films, is set to make a foray into direction with an untitled social drama...
Rohan Singh is one of the most trusted and known Bollywood celebrity managers in the industry. He is the man behind amazing actors and...
The first dialogue promo of the most awaited film of the year, Happy New Year, is out and is titled Meet Charlie. For those...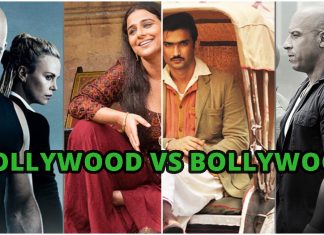 Since few years, we have seen Hollywood becoming a formidable foe for Bollywood at the box office. Batman V Super-Man: Dawn of Justice, Doctor...
सेक्रेड गेम्स सीज़न 2 को लेकर हाल ही में अनुराग ने बातचीत की. उन्होंने कहा कि मैं इस सीज़न के साथ दबाव महसूस कर...
सीआरपीएफ के अजाक्सी (खोजी कुत्ते) की मदद से जमीन में दबे एक व्यक्ति को जिंदा निकाल लिया गया है। लैंड स्लाइड की चपेट में...
'हीरो नंबर वन' गोविंदा ने हॉलीवुड की ब्लॉकबस्टर फिल्म 'अवतार' को ठुकराने की बात कहकर खुद के पैर पर कुल्हाड़ी पटक ली है, अब...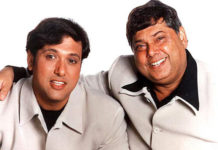 कभी डेविड धवन और गोविंदा ने साथ में कई सुपरहिट फिल्में दी थीं. गोविंदा ने डायरेक्टर-प्रोड्यूसर डेविड धवन की करीब 17 फिल्मों में काम...
पीएम मोदी जल्द ही डिस्कवरी चैनल पर प्रसारित होने वाले शो 'मैन वर्सेज वाइल्ड' में नजर आएंगे। इस शो के होस्ट बियर गिल्स के...
WOW!! Check Out Christina Milian in her Glamorous Looks At Jordyn Woods x Boohoo Launch Party in Hollywood HERE-> 1. 2. Go to next page for more...