Reviews
Velle Movie Review: Abhay Deol, Karan Deol's Velle A Must-Watch Comedy Movie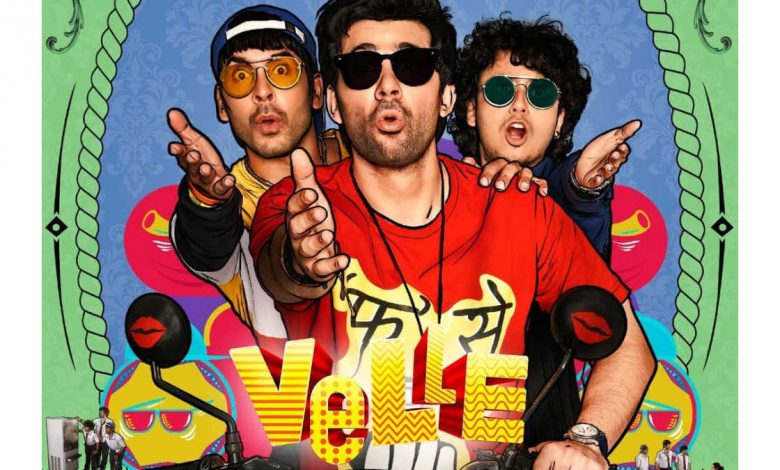 Cast: Abhay Deol, Karan Deol, Mouni Roy, Anya Singh, Savant Singh Premi, Visshesh Tiwari, Zakir Hussain, and Rajesh Kumar
Director: Deven Munjal
Rating: 3.5 out of 5 Star
Plot: Three different groups of people, Four friends, three criminals, and a director and actress duo cross each other paths, due to an incident. Will they come off better for it or worse?
Story: Abhay Deol as Rishi Singh, a filmmaker narrating his story to a popular actress Rohini (Mouni Roy). The tale chronicles 3 knuckleheads and backbenchers with nothing on their minds – the infamous R3 gang – Rahul (Karan), Rambo (Savant Singh Premi), and Raju (Visshesh Tiwari).
R3 befriends another trouble maker, Riya (Anya) who is the daughter of their principal with her own sets of problems, such as big dream, controlling father, etc.
Soon the team makes a plan to kidnap Riya demand ransom from her father (Zakir Hussain), the plan goes off smoothly, until a group of goons actually kidnaps Riya and demand ransom.
Review: The movie is easy to watch, doesn't dwell too much with heavy emotions and inspirational dialogue-baaji. The core strength of the movie is an error of comedy and it holds its ground.
Veteran Zakir Hussain, Rajesh Kumar, and Abhay Deol deliver a seasoned performance within the time they have on-screen, but Karan Deol is the surprise package. He is in a whole new confident and seasoned avatar after his debut release.
The film is a remake of the hit Telugu drama Brochevarevarura, and does justice to the original but shines as an independent movie as well.
A good watch for the weekend!