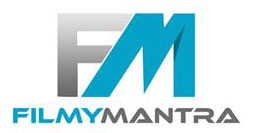 FilmyMantra is considered as the most credible Bollywood Online Portal. For Months it has been catering to all the viewers, distributors, producers, exhibitors, actors, music companies as a one stop shop for all the happenings in the Bollywood Fraternity. Nobody knows Bollywood as FilmyMantra does, because FilmyMantra is Bollywood's confidante since time immemorial!

Here's how we do it!

As the Indian film industry grows at an astronomical rate; FilmyMantra Bollywood Business unravels what keeps the merchants of dreams ticking. FilmyMantra Bollywood Business is a trade show anchored by renowned trade analyst. Every Monday, FilmyMantra Bollywood Business reveals the Box Office collections of the films released the previous Friday; Tuesdays and Wednesdays feature stories and debates with who's-who of the Indian film industry. Thursdays are for the previews of the movies to be released the next day, while on Friday Filmymantra reviews the films that have released earlier in the day.

The Website provides up-to-date box office collections, not only from India, but also the UK Box Office, US Box Office, Australia Box Office and UAE Box Office. Catch FilmyMantra Box Office Collection to know the balance sheets of movies.

In an industry where change is the only thing permanent, instant reporting is serious business. Filmymantra, in just few minutes, will update you with all the news of the tinsel town every top of the hour.

FilmyMantra Box-office predictions – a slate that tells you how hot or cold a film is pre release based on its promotion and buzz. The slate also predicts what a particular film's lifetime box-office net collection will be. This slate is updated every week.
Meet Our Team
Murtaza Rangwala
Founder / CEO
Sakina Murtaza Rangwala
Co-Founder / Managing Director
Naimi Shah
Creative Head / Fashion blogger
Durriya Moiz Bootwala
Content Writer