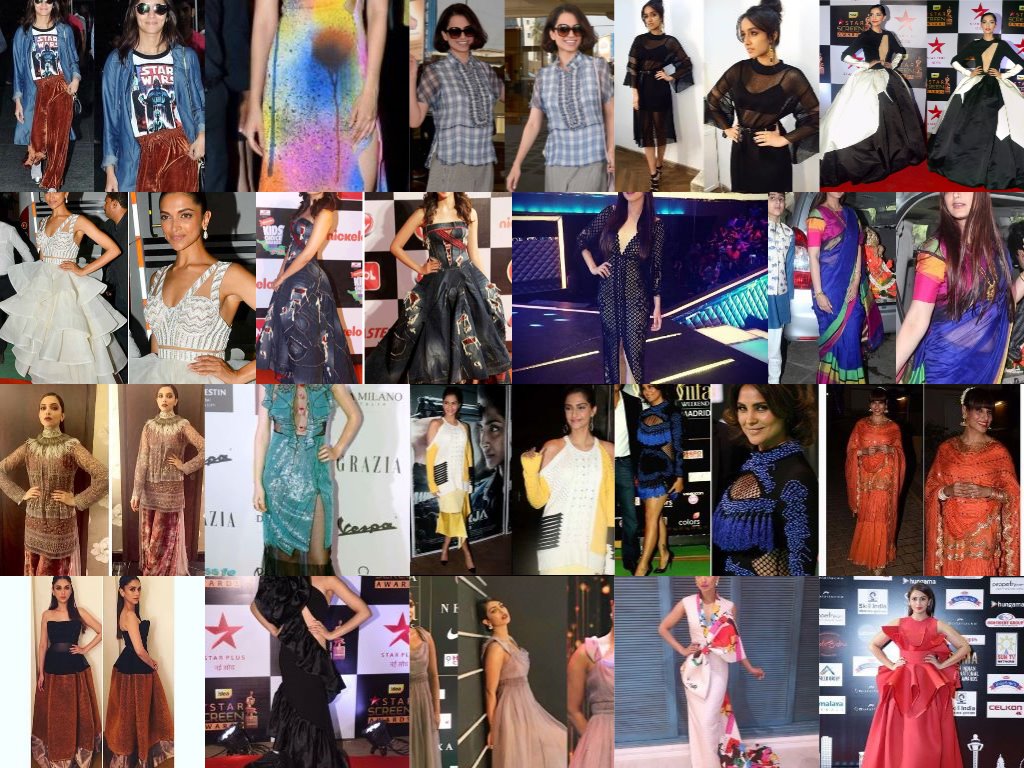 Checkout 2016 Fashion Disasters Of Bollywood !!
Since 2016 is on the verge of ending so this is the time to do a quick round up of the entire year. So, here comes the fashion police who will give a quick round up of the entire year's fashion updates. Just like every year this year also was filled with hits and misses in fashion. So, before we discuss the hits. Let's have a look at the fashion misses of the Bollywood.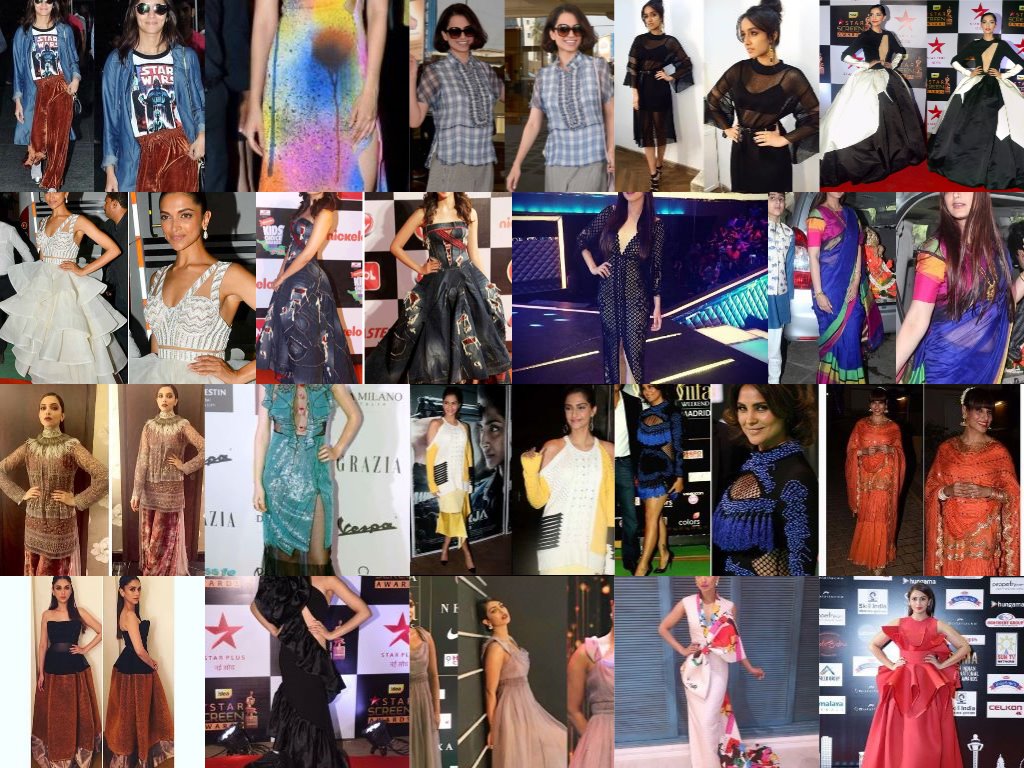 Below given are the 21 biggest fashion disasters of Bollywood –
1. Deepika Padukone –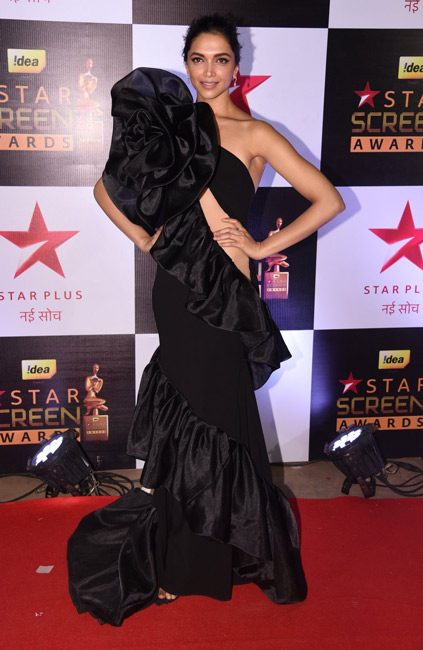 Fashion queen shocked everyone when she wore this huge black rose. This was such a big turn off on that sexy cut out black gown.
2. Sonam Kapoor –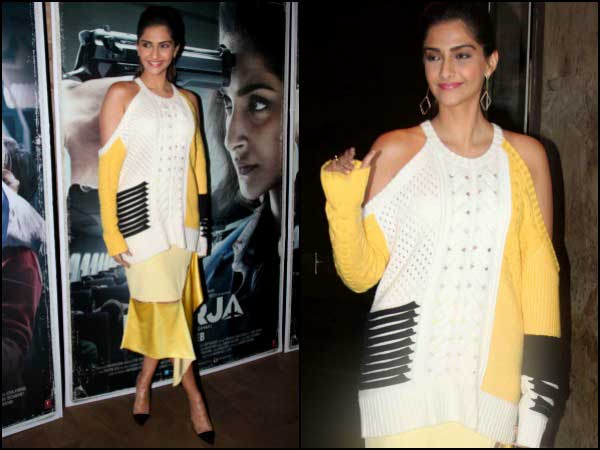 Fashionista wore this black, white and yellow midi dress which looked fine at a glance. But if you observe it closely then you will see that the sleeves of the midi dress is completely absurd.
37 Viral Photos of the year 2016
3. Priyanka Chopra –
Desi girl always is right about her looks. But when she wore this beautiful light pink colour gown then her fans were not impressed by this look. This gown was too plain to be worn in an award show.
4. Kangana Ranaut –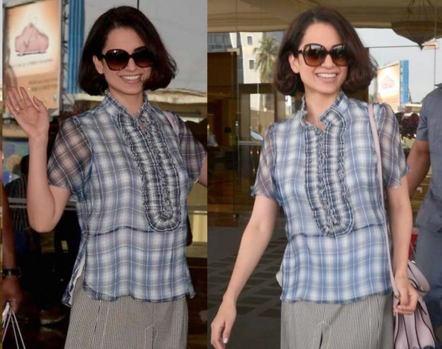 Her outfits are always a head turner at the airport. But this gingham style dress with geeky glasses confused everyone.
5. Deepika Padukone –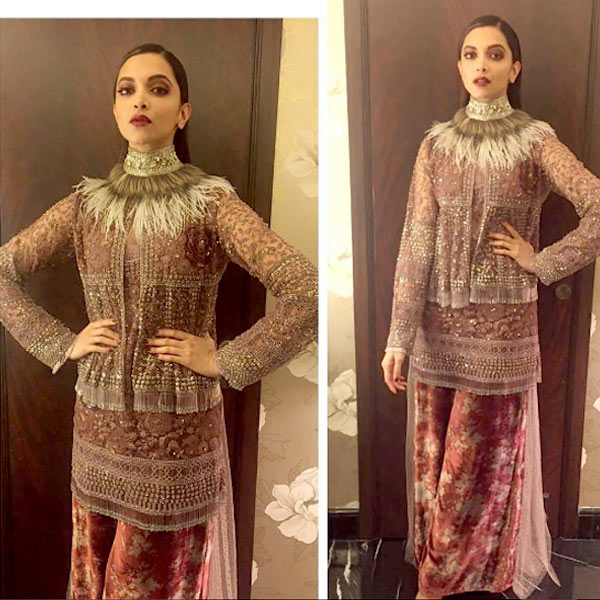 Again Deepika Padukone wore this hairy gown and she looked like the perfect winter women from GOT.
6. Shraddha Kapoor –

Everyone was shocked to see this extra colourful dress of Shraddha Kapoor.
7. Bipasha Basu –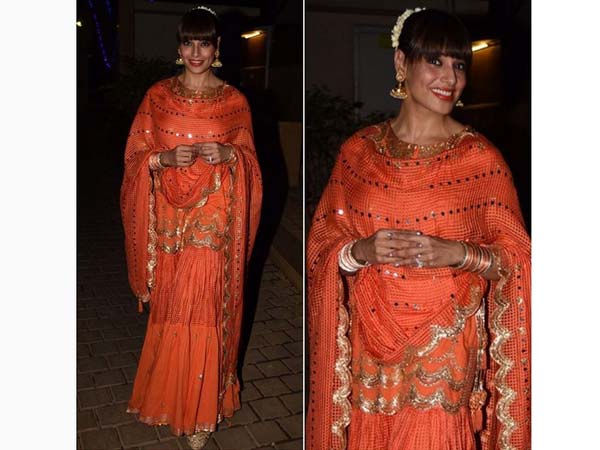 Bipasha wore this outfit at Diwali and it looked very much like a Diwali's diya itself. The outfit had too much of orange and was too blingy for anyone's taste.
8. Deepika Padukone –
This extra ruffled pattern gown was such a turn off. Plus her makeup makes her look quite dark and pale.
Unknown facts about Priyanka Jagga
9. Gauhar Khan –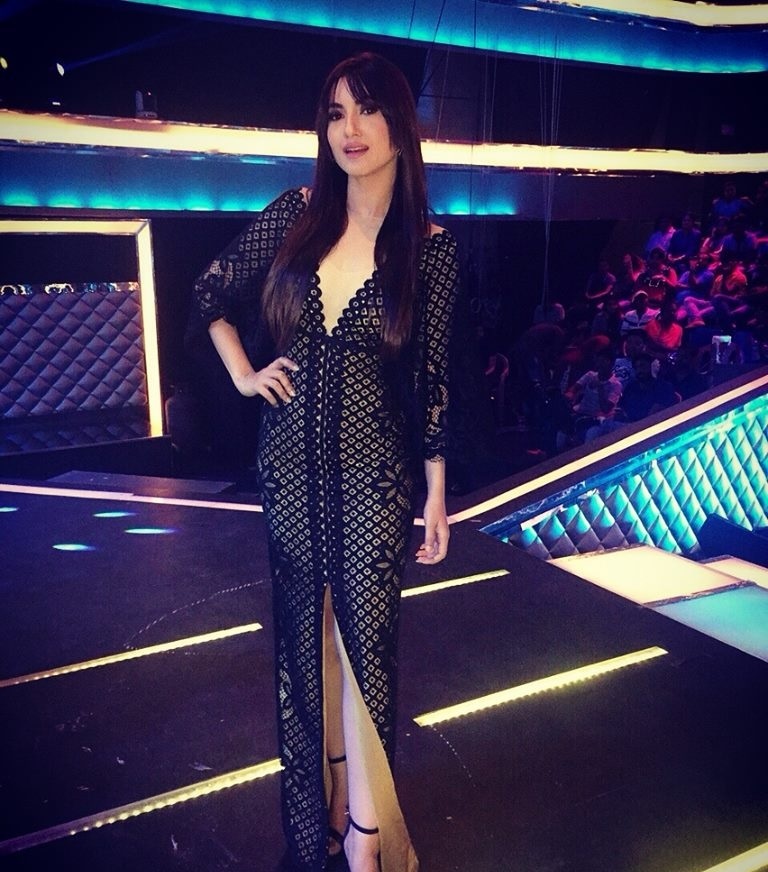 This slit long gown of blingy blue colour is a big fashion blooper of the year.
10. Shraddha Kapoor –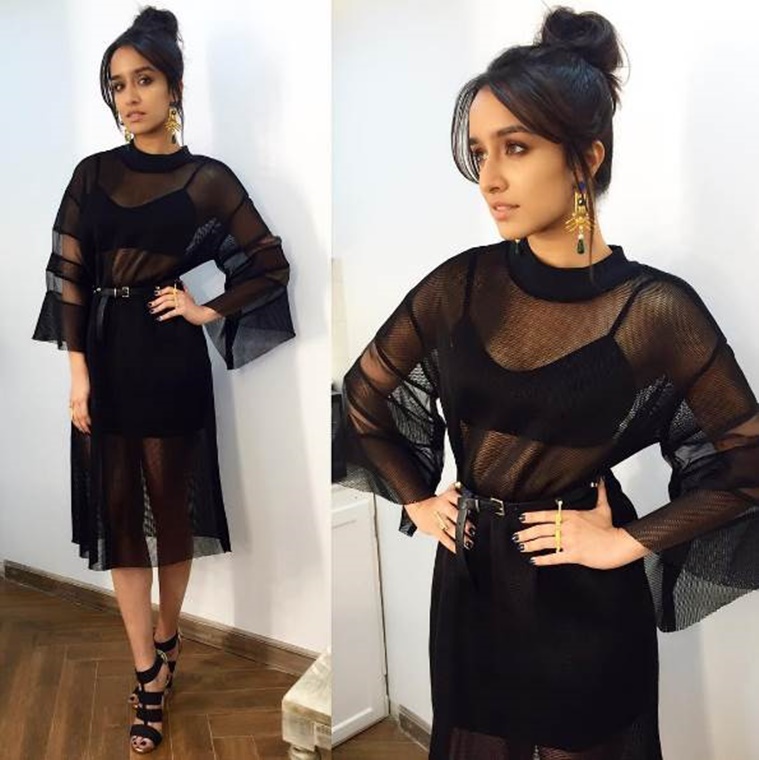 Shraddha you must know by now that you don't have a flattering figure. So, this naked black dress was such a turn off on her.
Manu Punjabi gets his birthday gift
11. Sonam Kapoor –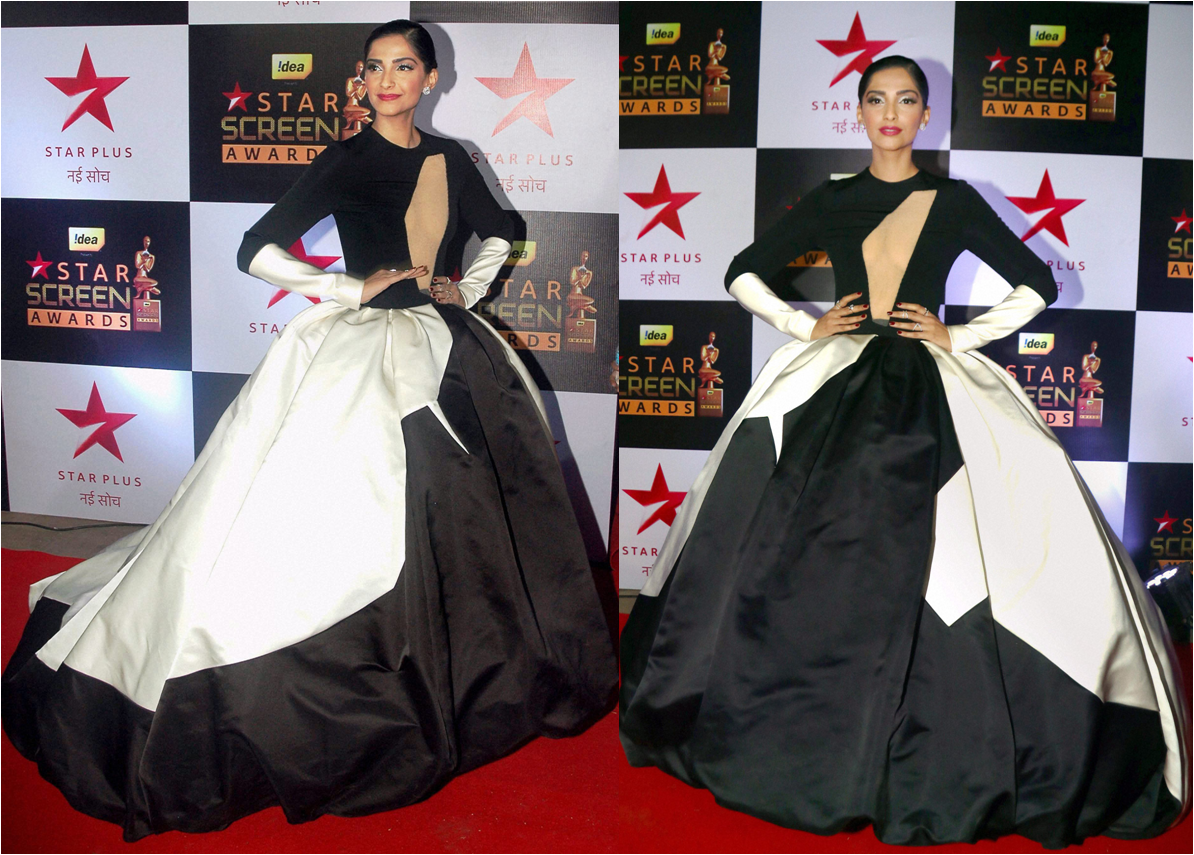 This extra rounded black and white gown couldn't enhance the gorgeous figure of Sonam Kapoor.
12. Gauhar khan –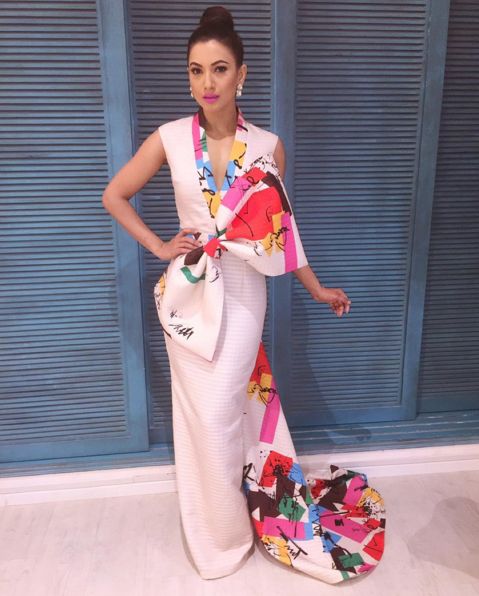 It seems that Gauhar has wrapped her bedsheet in this picture. She might be leaving her home in a hurry and that's when she went ahead with this style.
Real life Dangal brothers ruling the internet
13. Aditi Rao Hydari –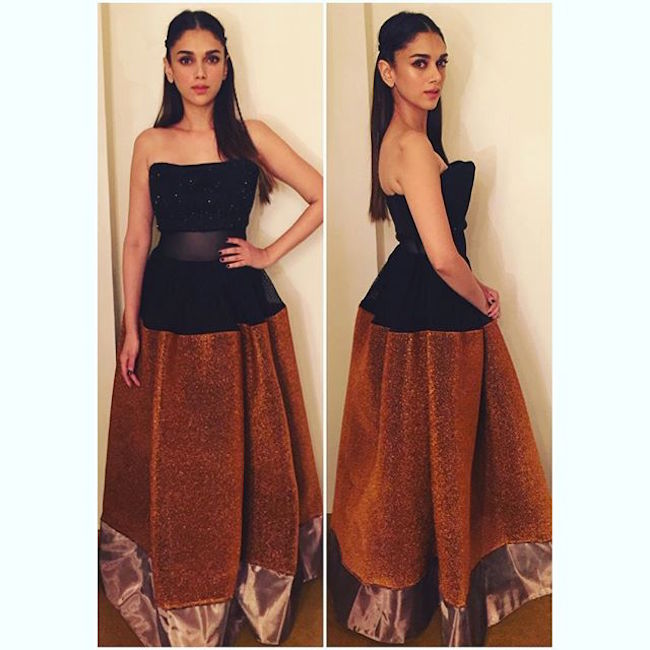 This black and nude gown was a good colour combination. But the pattern and fitting of the gown is such a bad combination. It is not at all working with the petite figure of Aditi.
14. Alia Bhatt –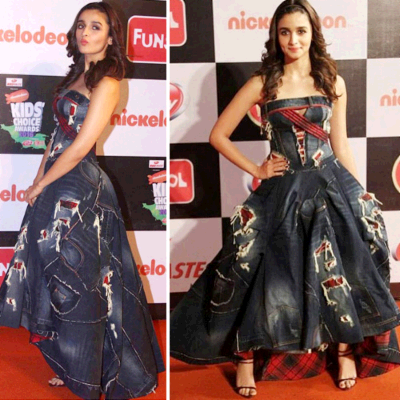 She never goes wrong with fashion. But this midi blue sheer dress couldn't do justice to her bubbly figure.
Om Swami strips on the Big Boss show
15. Huma Qureshi –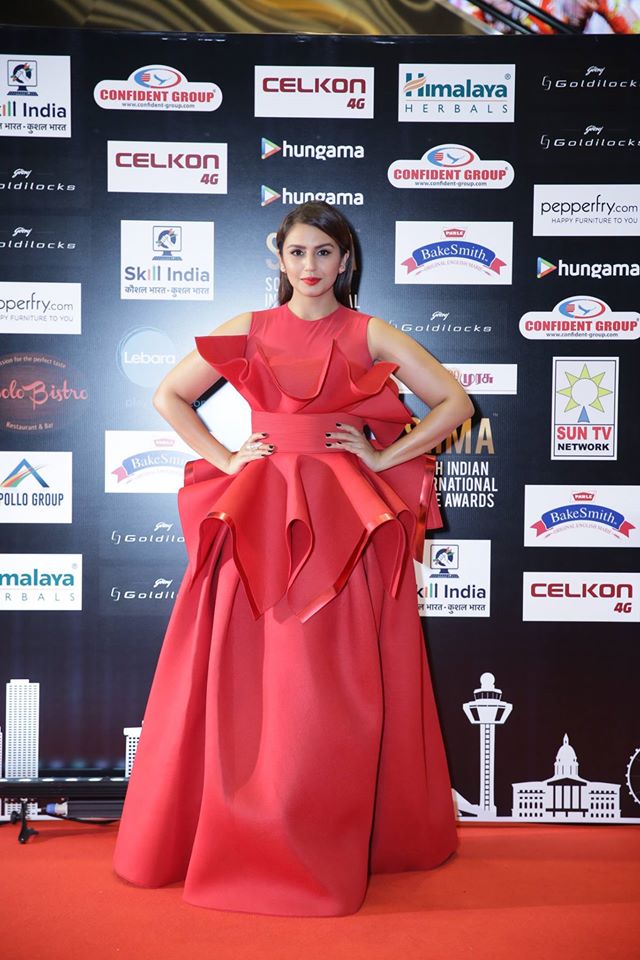 This multi-layer red gown made Huma look more bulky and fuller.
16. Sonali Bendre –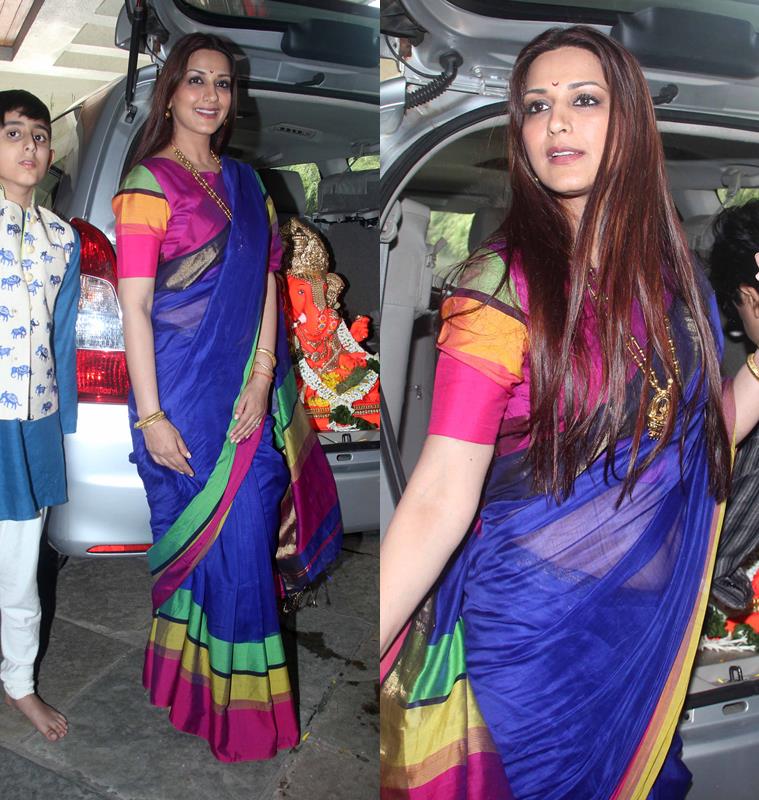 This blue kota saree with colour block pattern blouse has no neck detailing and this is making Sonali Bendre look more bulkier.
17. Kalki Koechlin –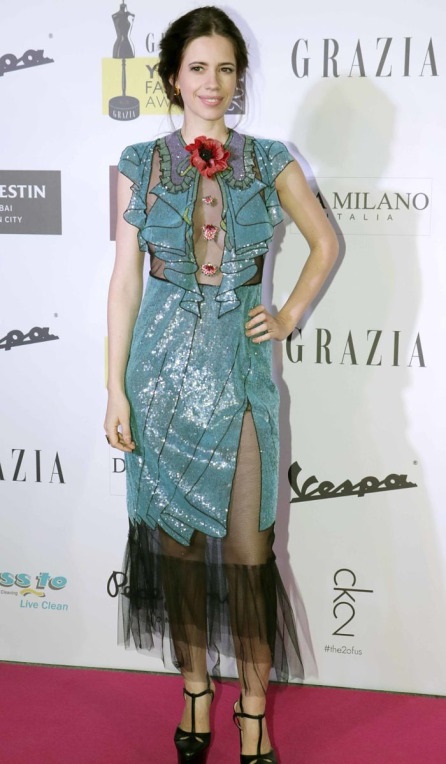 This sheer green dress with red rose in the middle is such a big fashion miss. Even when it was worn at the runaway, then also the dress looked so bad.
18. Kriti Sanon –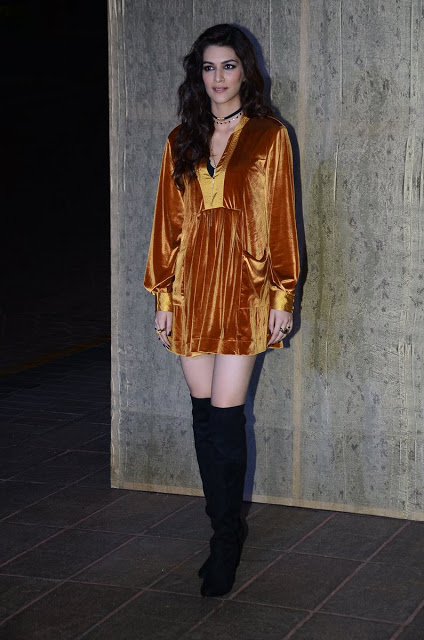 Velvet should be banned by Fashion Police. Kriti is looking pathetic in this yellow velvet dress with knee length boots.
Real Dangal coach will sue makers of the movie
19. Alia Bhatt –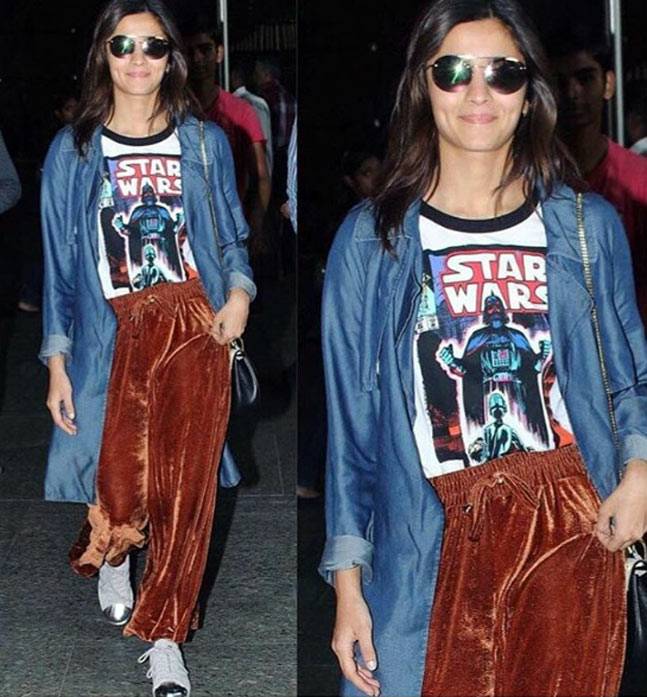 This is one of her airport pic. But this velvet brown pants are such a huge turn off. Even the media wouldn't like to click Alia like this.
20. Lara Dutta –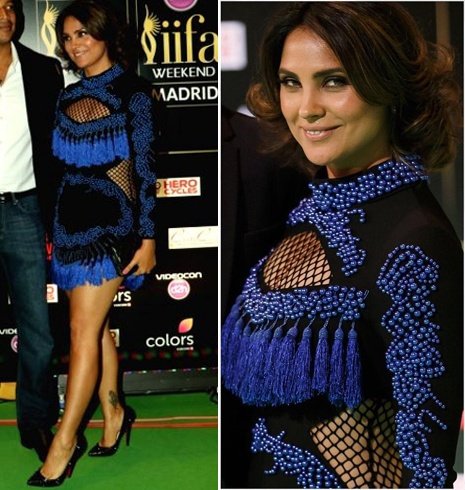 Lara Dutta wore this blue net short dress and it looked extremely bad.
Priyanka slams all haters of Kareena's baby
21. Rakhi Sawant –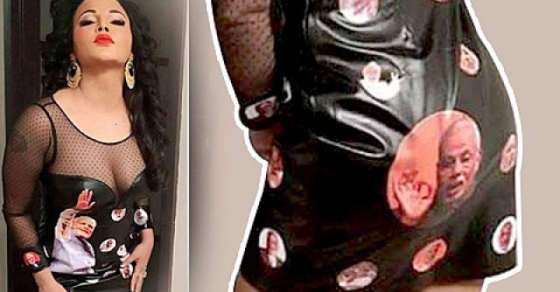 Rakhi Sawant makes sure that she is always in headlines. We are short of comments on this absurd dress of Rakhi Sawant. How can you wear a cheap dress with the picture of such a respectable man.