Bollywood has changed drastically. There was a time when love making scenes were characterized by moving of flowers or closing of doors or behind the trees and the funniest part was when the scene was blurred. But our Bollywood is in fast pace mode today. And we are high on the trend of showing realism in movies. So, even the love making scenes which were considered as a taboo earlier are being shown today as much as possible.
But the biggest irony is that some love making scenes should be restricted to make you feel loved and comfortable. But that's not the case always. Some Bollywood love-making scenes are far from being comfortable. They are rather painful and will leave a disturbing mark on your mind.
Big Boss 10: Bani J and Lopamudra get injured
Have a look at such 14 such awkward love making scenes which will make you feel uncomfortable –
1. Irrfan Khan and Priyanka Chopra in 7 Khoon Maaf –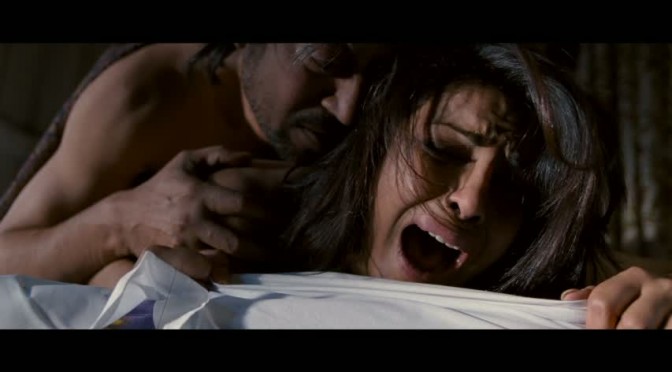 7 Khoon Maaf is a Bollywood movie where Priyanka Chopra, the lead actress tries to find love with 7 husbands, one of which is Irrfan Khan himself. But she fails every time. So, when she was with Irrfan Khan then they had an extremely painful love-making session which will send shivers down your spine.
Big Boss 10: Really is it scripted???