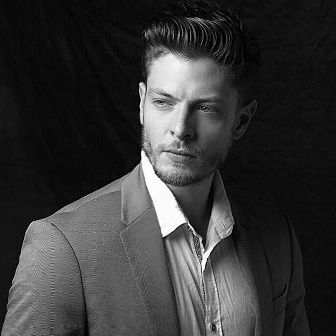 Jason Shah Bio :
Born : 26th March 1986
Age : 29 Years
Origin– Britain
Present City: Mumbai
Career – Trainer, Model, Actor
Profession– Actor, Model
Current City– Mumbai
Jason Shah Height– 6 ft 1 inch
Hobbies– Acting
Relationship Status– In Relationship
Girlfriend– Brazilian Model Daniela Poublan
29 year old Jason Shah may look familiar to you if you have seen the movies Fitoor and Partner. In both the movies, this British –Indian model and fitness enthusiast has made small appearances. His roles were supposed to be cameos but they are actually even smaller than that. The actor was recently in news for posing nude for a photo shoot. But now he has given something more to the gossip mongers around.
Jason Shah is presently a contestant on the popular show Big Boss 10. The show never fails to make news with controversies and juicy gossips. It is hosted by none other than Bollywood's Bhaijjan Salman Khan.
Recently, Jason revealed to his fellow contestants on the show that his Bollywood career did not turn out the way he wanted it to be. The reason behind this, he says, is Katrina Kaif. The actress who was there in both the films namely Fitoor and Partner, insisted on the initial scenes to be shot again after her weight loss. This resulted in Jason's role being cut short. This according to Jason was the reason behind his Bollywood career not working.
Jason was born on 26 March 1986. This thirty year old is a hard core trainer in body building. He is 6 feet tall.
Jason is presently in a relationship with the Brazilian model Danelia Paublan. The couple are having a steady relationship.
Jason is better known as a super model. He is also a fitness trainer. He has taken professional training in acting from New York academy of acting.
Jason has got great abs and a wonderfully chiseled body for which he says , he has worked very hard. He dedicates himself truly to body training. Apart from this, he also works as an instructor for budding body builders.