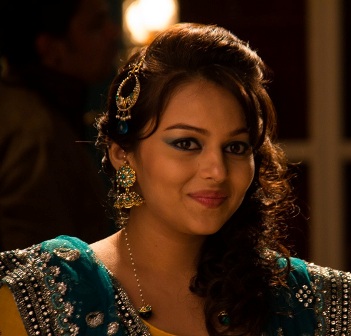 Neha Lakshmi Iyer Bio
Born: 11 August 1991
Age : 25 years
Birthplace : Mumbai
Parents: Anjana Vinay, Vinay Hariharan
Nominations: Zee Rishtey Award for Favorite Behen
Neha Lakshmi Iyer is a beautiful actress working on Hindi television. She is famous for her work in the shows like Banegi Apni Baat, Hum Paanch, Na Aana Is Des Laado and Ishqbaaz. Neha was a child actress having worked in show Banegi Apni Baat at the age of six.
Neha was born in Mumbai on 11 August 1991 in Mumbai. Her parents are Tamilians settled in Mumbai. She studied in Mumbai after which she went ahead to hone her acting skills. Neha is a natural actress with an impactful screen presence. She is not just another glam doll but has oodles of potential that brings impact to her roles. Neha was noticed for her natural acting in the show Na Aana Is Des Laado which was a women centric show based on unjust cultural practices. Later in the hit show Qubool Hain, Neha played the role of Najma the sister of the male lead.
After working as a child actress in Banegi Apni Baat on Zee TV, Neha Lakshmi Iyer was seen on television as a grown up in the show Na Aana Is Des Laado. Later she was seen in Krishnaben Khakhrawala in a significant role. This was followed by her acclaimed performance in Qubool Hain on Zee TV. In another hits soap opera Sasural Simar Ka, Neha played the role of Surbhi.
It is with the show Ishqbaaz that Neha got the coveted acclamation. Neha plays the female lead named Saumya , the beautiful wife of Rudra played by Leenesh Mattoo. Now she will also be seen in a mini series of the same show named Dil Bole Oberoi.
Neha has a younger brother named Sagar. She is presently dating a boy named Tejas Nagvekar.