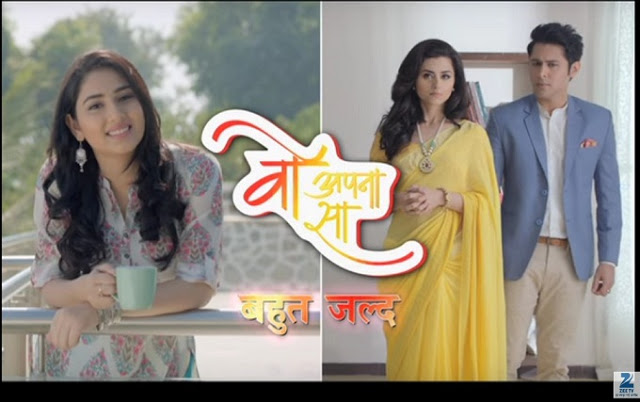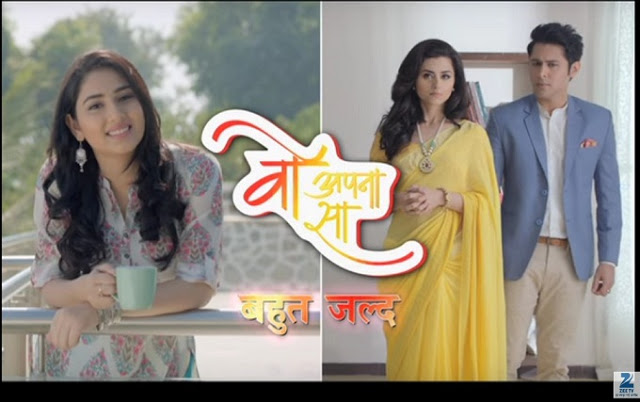 Woh Apna Sa
TV Serial : Woh Apna Sa
TV Channel : Zee TV
Cast : Disha Parmar, Riddhi Dogra, Sudeep Sahir
Producer : Siddharth Malhotra
Production House : Alchemy films
Start/Launch Date : 23 January 2017
Days : Monday-Friday
Timings : 10:00pm

The TV Channel Zee is soon going to replace the show 'Yeh Vaada Raha', with the newly produced one called Woh Apna Sa. The show is produced under the banner of Trishulla Productions and it has Sonal Vengurlekar and Zain Imam in the lead roles. The TV show is based on the famous Hollywood movie Stepmom .The promo of the show recently launched by Zee media on Youtube and other social media platforms have garnered a decent response.
Woh Apna Sa is produced by Sidharth Malhotra who has also produced the movie We are Family before. The story of the show is written by Mr. Raghuveer Shekhawat which is popular for his work in Diya Aur Bati Hum serial.
The TV show brings back Disha Parmar and Riddhi Dogra together at the small screen after a long time with this show. Besides the two, Sudeep Sahir too will be seen in the show. After watching promo of the show we can assure all readers they will definitely win your hearts with their beauty and acting.
The promos of the Woh Apna Sa have already started is begin with a marriage function where we can see a hand is separating the cloths which bond Bride and Bridegroom and at the same another hand join the same bonded cloth. But the mystery is that the hand joined the bonded cloth is that of Disha Parmar or of Ridhi Dogra .