Celebrity News
Kareena Kapoor Looks Radiant In Red In Christmas Party With Her Girlfriends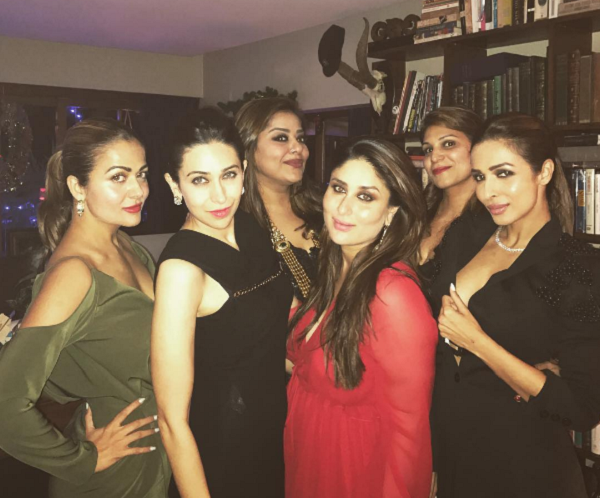 Kareena Kapoor Khan is recently back home by giving birth to her soon. But it seems that there is no stopping or rest for this new mother. She has a huge Christmas party at her place every year with her friends and family and this year also was no different. We thought that maybe this year Saif Ali Khan and his begum will give the Christmas party a skip because they are busy in parenthood. But no they surprised the world by throwing a small Christmas party at their place where they invited their near and dear ones.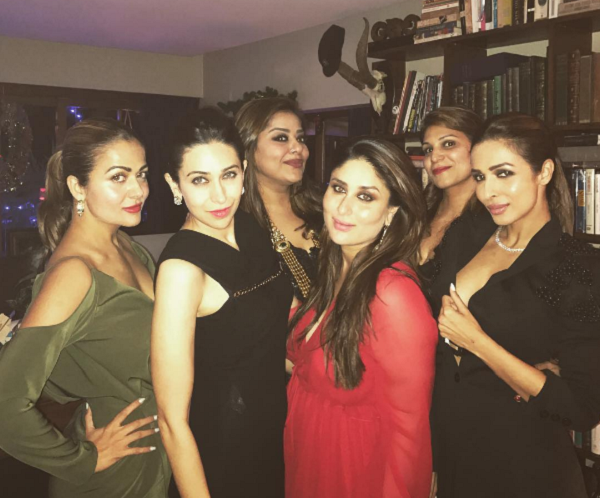 And whenever there is a party, darling Bebo makes sure that her girl gang is invited. Her girl gang comprises of her sister Karishma Kapoor, Amrita Arora, Malaika Arora Khan and other girls. All of them are looking their best posing sexily for the camera. But do you know who the ultimate show stealer was?
She was none other than the guest of the honor Kareena Kapoor Khan. The brand new mother wore a red gown which displayed her Christmas spirit and she looked great in that. Her skin was radiating and she looked ravishing in that dress.
7 celebs who argued with Salman Khan at Big Boss
Not to forget she has gained a bit of weight because of her pregnancy but even then she looked equally great and very sweet. And the best part was that all of her girlfriends were dressed in black whereas Kareena alone was dressed in red and that might be because everyone would have planned that the new mommy should be the center of attention and not anyone else.
15 Celeb and their debut in movies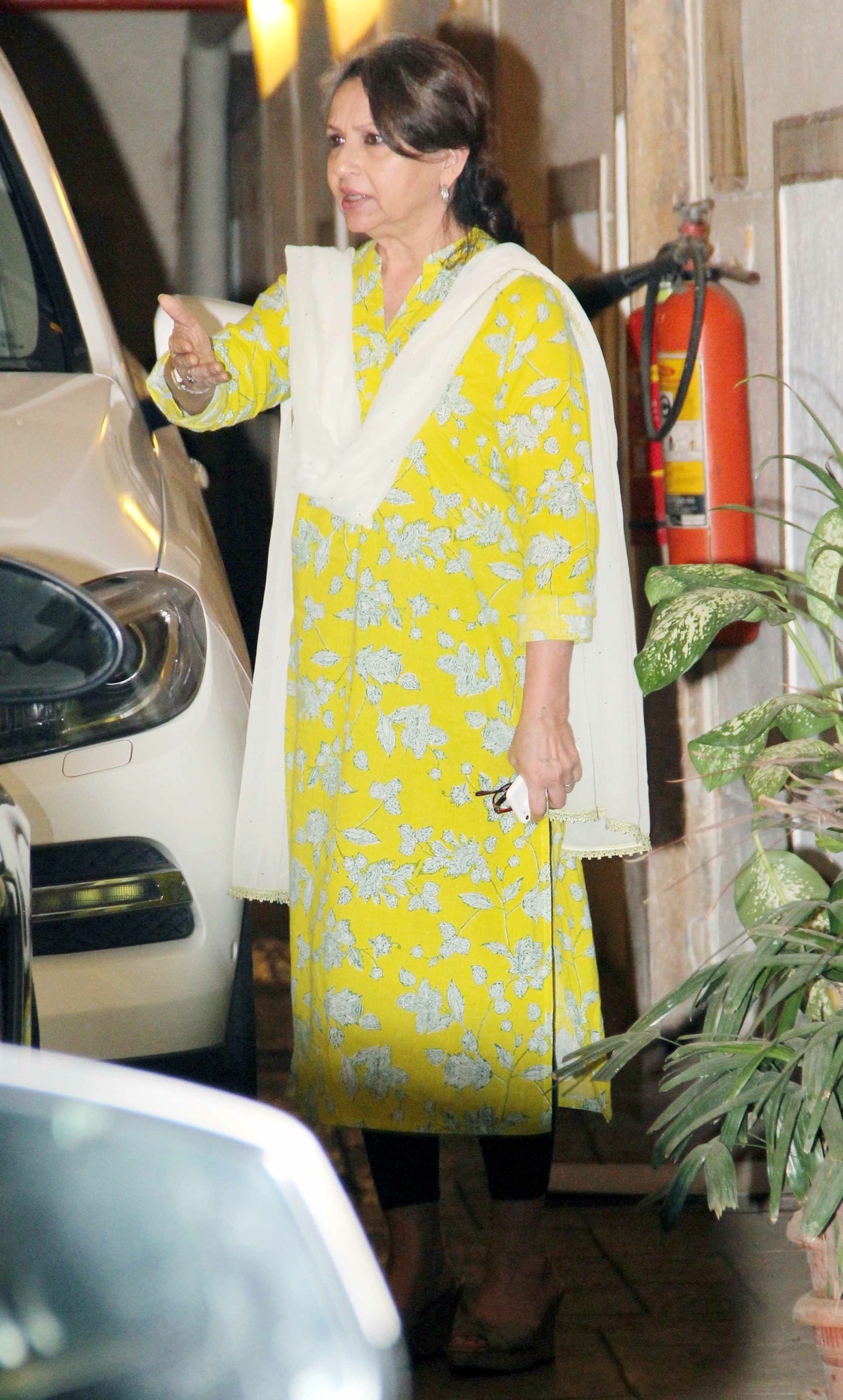 Other than her girlfriends many other celebs were seen at the party. Soha Ali Khan was seen with her hubby Kunal Khemu. And then Saif Ali Khan's kids – Ibrahim and Sana Khan were also seen. Ibrahim looked just like his father from the younger days.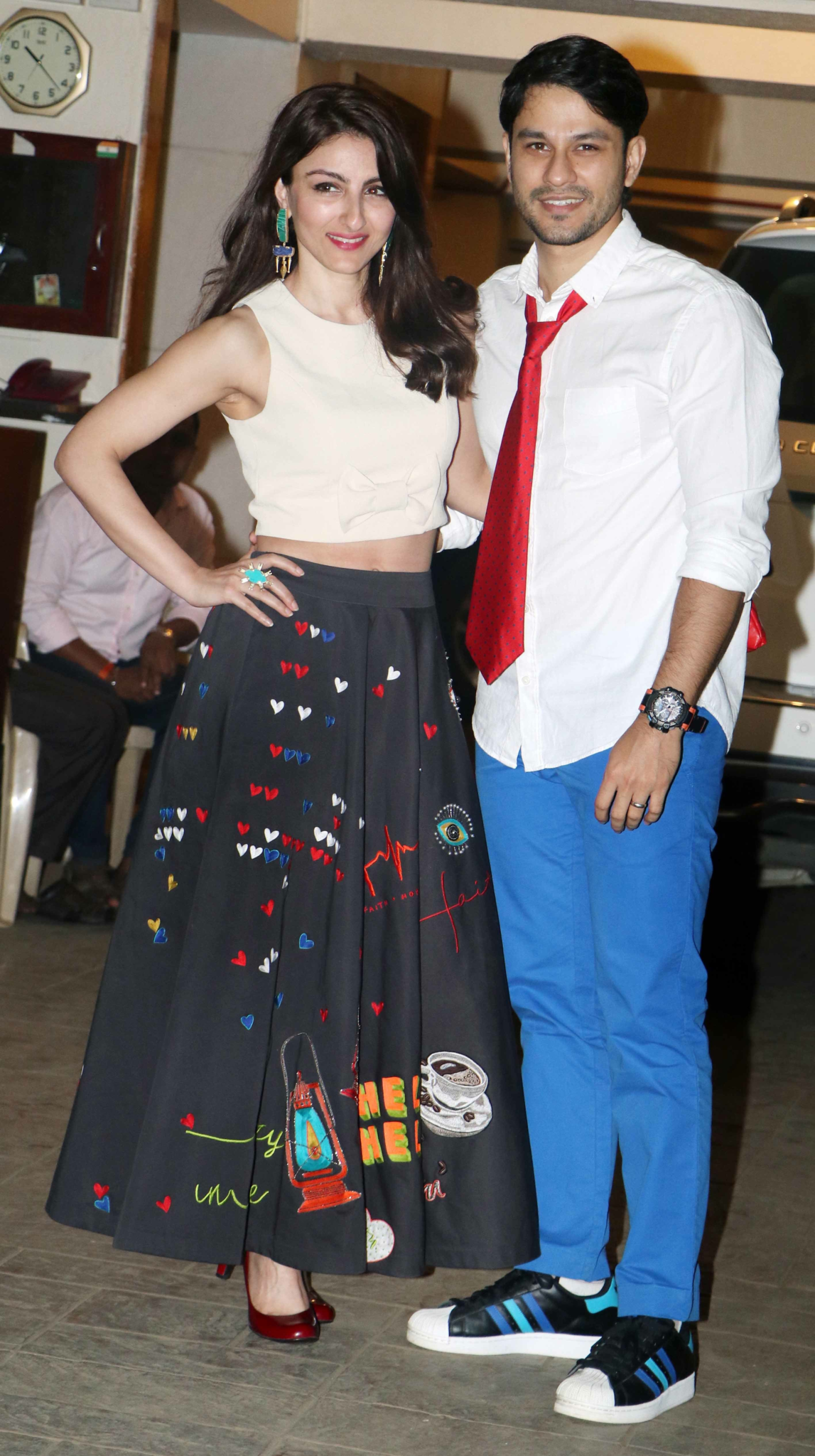 Kareena's mom and dad Randhir Kapoor and Babita was also seen in the party. And lastly, the Pataudi biwi Sharmila Tagore was also seen dressed very simply in her yellow kurta and blue leggings but looked every bit of charming in this simple desi attire.
9 Best Male performers of 2016 in Bollywood
Time to Pout