viral
Iss pyaar ko kya naam doon ek jashn promo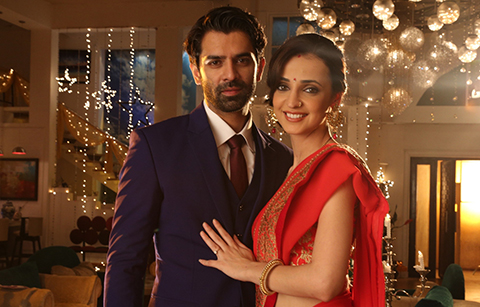 Fans of the iconic show Iss Pyaar Ko Kya Naam Doon are in for a treat. Arnav and Khushi are all set to return with fresh episodes after a gap of almost three years. The show, renamed as Iss Pyaar Ko Kya Naam Doon Ek Jashn, will be available exclusively on hotstar, India's largest digital content platform, from November 24, 2015. New episodes will be available to the fans every week on Tuesday and Saturday, under the popular hotstar Originals brand.
Iss Pyaar Ko Kya Naam Doon was a top rated show in 2011-12, and its popularity amongst the youth had turned its lead actors Barun Sobti and Sanaya Irani into superstars. The show went off air in November 2012, disappointing millions. Hotstar since its launch, has offered curated episodes of the show in its library and the fans have flocked to it.
Iss Pyaar Ko Kya Naam Doon Ek Jashn will return with eight 10-minute episodes, showing a day in the life of Arnav and Khushi, set 3 years into their marriage.
Ajit Mohan, Head of Digital, Star India, says, "Iss Pyaar Ko Kya Naam Doon Ek Jashn is yet another significant example of breakthrough content produced under the hotstar Originals brand. It is in line with our continuing endeavor to create great stories for the hotstar audience."