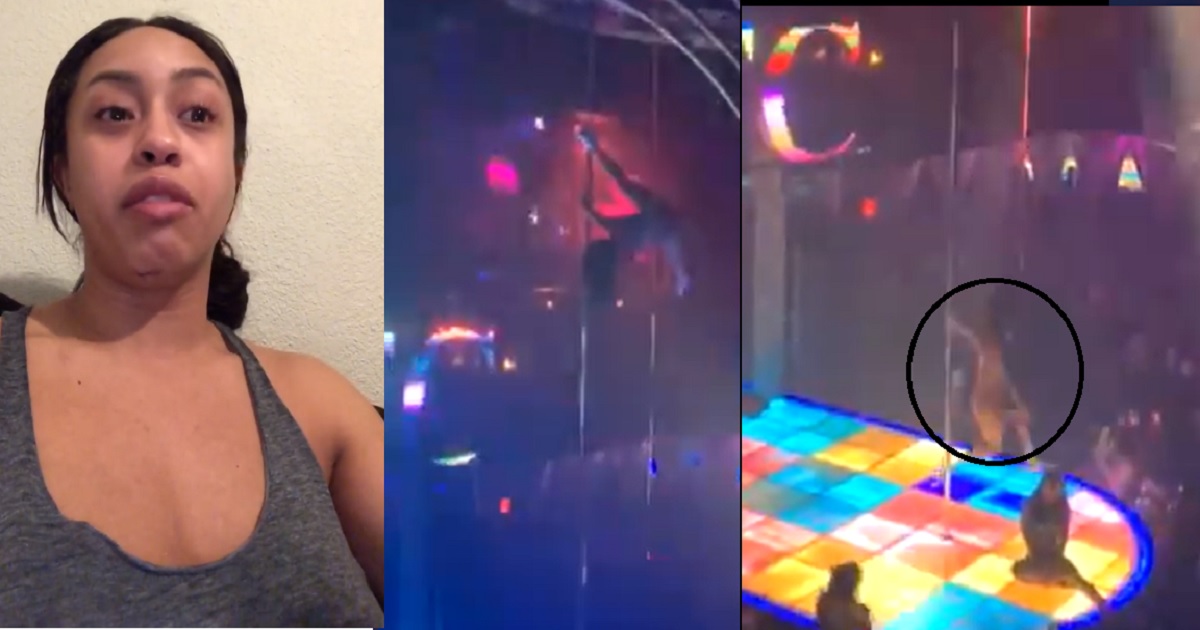 Dancing on a pole is not at all easy, especially without clothes. It looks easy but it's tough to perform. Pole dancers are professionals who take a lot of risks to climb up 15-20 feet to entertain their audiences. If they may fall from that height on the hard floor without clothes, They may get brutally injured, it sounds very painful. Well, a stripper actually went through this recently.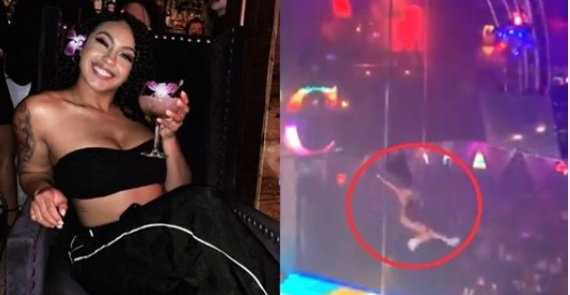 A video is getting viral on social media of a Texas stripper falling from a 15-foot tall pole has almost 10 million views on Twitter.
The viral video posted by Twitter user @xvreae shows a strip club in Dallas with has a 15-foot-tall pole and took a video from which a stripper fell. However, the time she fell so badly and got many injuries which included broken bones and chipped teeth, she continued to dance!
https://twitter.com/i/status/1226576696738041856
Another video shows her continuing to twerk, throw sass and killer moves even after suffering the dangerous fall.
Read More: Shah Rukh Khan wins hearts with a lovable reply to a G.One fan kid!
https://twitter.com/i/status/1226639144329318409
The stripper's name is Genea and she has posted a video on her Instagram, showing her chipped teeth, stitches on her chin and talking about the incident. She is emotional from the response received from the audience and thanked everyone for showing concern.
in the video, she said, "I pretty much broke my jaw and I have to have surgery on it tomorrow (Monday)."
Genea sobbingly said in the video. "I broke some teeth and I got a sprained ankle. I got some stitches, but aside from that, I'm good. I have no broken limbs, I walked away myself. I got up right after it happened."
https://www.instagram.com/tv/B8XZp2lluSF/?utm_source=ig_web_copy_link
https://www.instagram.com/p/B8aJdTPFNic/?utm_source=ig_web_copy_link
"Today has been a very long day. My surgery went well. My jaw is currently wired shut so please refrain from calling me as of right now and bare with me on replies because my phone hasn't stopped blowing up. Everyone's love & kind words have not gone unnoticed whatsoever and it means so much to me that all of you have blessed me and uplifted me in so many ways." She captioned