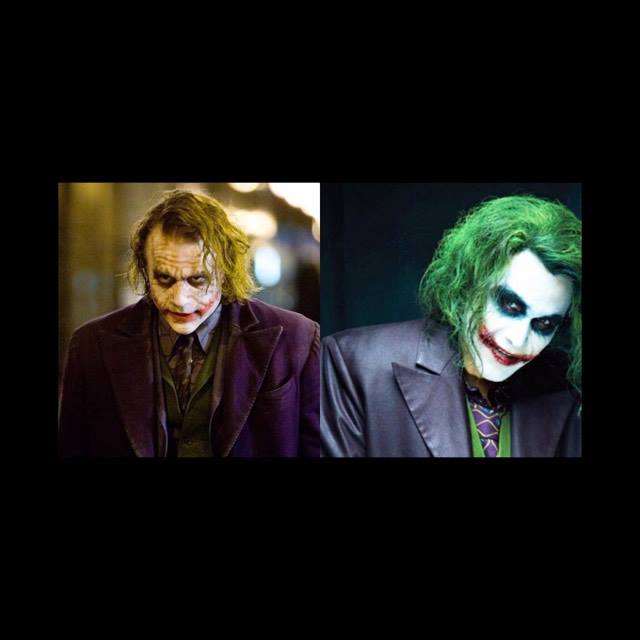 We've watched Hollywood superhero and villain films and loved them more than our very own Ra.One & Krrish! There is no denying that the Hollywood star cast has done a great job but what if our Bollywood actors were given a chance to play those characters? How about we mix the two and see how these Bollywood marvels do?
Here are some B-town actors and actresses who can easily pull off Hollywood superhero roles:
Wolverine – Shah Rukh Khan
Well, we have no doubts about this after hearing it straight from the horse's mouth that he (Hugh Jackman) would want Badshah Khan to play him in the Bollywood remake of his character!
Iron Man – Anil Kapoor
I mean, let's admit it! Neither Robert Downey Jr nor Anil Kapoor seems to age! They have a larger female following than their young sons! The only B-town actor matching up to Downey's sass is the 'jhakaas' Anil Kapoor!
Hulk – Salman Khan
Only this Dabangg actor could fit the role! Remember his angry roars and beastly stances in 'Jai Ho'? YES. Only he would look hot even after he scrunches his nose!
Batman – Arjun Rampal
His class, deep voice, tough square jawline and indecipherable poise sits perfectly in sync with that of Bruce Wayne! P.S. He would totalllyyy look yummy riding the BatMobile!
Superman – John Abraham
The lean and broad hunk has what it takes to become the Man of Steel from Krypton!
Thor – Hrithik Roshan
From having identical looks to a (Greek) godly aura, there's no need to explain why this hunk deserves to play Thor!
Spiderman – Imran Khan
Imran Khan fits the unassuming geek college kid-turned-superhero character role superbly!
Green Goblin – Kay Kay Menon
When it comes to being a villain of precision with a shayd yet powerful personality, Kay Kay Menon fits the bill like no other.
Dr. Octopus – Boman Irani
A man with the versatility and ability to pull off deadpanned look such as Boman Irani, would suit the role perfectly.
Cyclops – Sidharth Malhotra
A goody-two-shoes superhero with sharp, understated good looks and a man of character. Who better to make the cut for this role than Sidharth Malhotra?
Jean Grey – Deepika Padukone
Deepika Padukone walks into a room and everyone sits up and takes notice. The woman commands dignity with her every move so much so that she has the power of taking everyone in her stride. We think she fits the Jean Grey bill perfectly!
Deadpool – Ranveer Singh
Ranveer Singh's charisma, quirky personality with a hint of a smutty characteristic in his real-life personality is perfect for Deadpool, given that audience can co-relate both his reel-performance and real life!
Wonder Woman – Katrina Kaif
Kat is not just any pretty face, mind you! The exotic diva has a cute face but she too can make you beg for mercy. She has done some action films after all (Ek Tha tiger, Bang Bang, Dhoom:3). Plus, with those killer looks and being quite the action lady next door, she too would be the ideal Wonder Woman because her absence from social media often leads her fans to 'wonder' what the beautiful 'woman' must be up to in her personal life!
Magneto – Naseeruddin Shah
Remember how Naseeruddin Shah pulled off the portrayal of the evil Dr. Sidharth Arya in Krrish? He would seem fit for the role of the cocky veteran Magneto!
Professor X – Anupam Kher
His acting school moulds strugglers into successful actors. We're dead sure Anupam Kher would make the best teacher for aspiring mutants as well!
Bane – Sanjay Dutt

The menacing gruff tone and the huge bullish built suits Sanjay Dutt perfectly! Well, didn't you watch him in 'Agneepath'? It sure scared a lot of the audience but he was lauded no less!
Black Widow – Priyanka Chopra
The neat bob, petite figure and kick-ass attitude – she fits the bill like none other! Especially, after her stint as Alex Parrish in 'Quantico'! Plus, she would make a killer redhead!
Cat Woman – Kangana Ranaut
Kangana Ranaut as Kaya in 'Krrish 3' looked a lot similar to Anne Hathaway as Cat Woman! She would totally justify the role.
Flash – Akshay Kumar
The man is absolutely unbeatable when it comes to his speed in finishing shoots for his films. He finishes them in what seems like the blink of an eye! We could think of nobody better than him to fit the criteria when it comes to speed!
Hawkeye – Aamir Khan
Aamir Khan is the perfect fit for this role as both are perfectionists when it comes to their job!
Click Next For The Most Awaited Portrayal Of All!
Emraan Hashmi – Joker
Heath Ledger as The Joker was the most difficult shoe to fit and this led to a lot of contemplation but Emraan's photoshoot from some time back as The Joker made it easy for us to decide who would fit the bill!