News & Gossip
Bhumi Pednekar: Weight Has Never Been an Issue for Me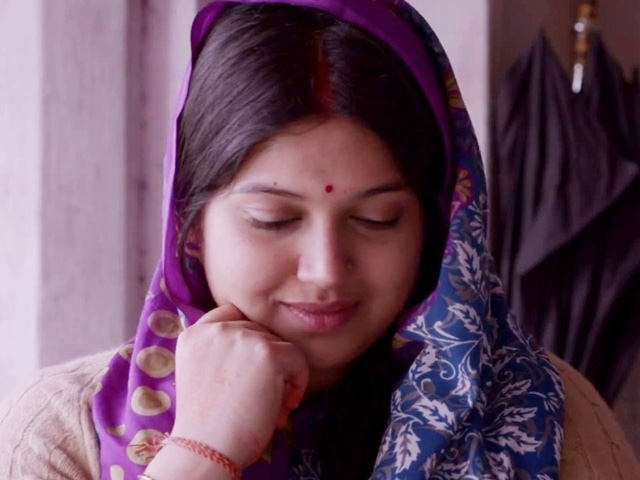 Bhumi Pednekar: Weight Has Never Been an Issue for Me
BHUMI SAID THAT BEING A PLUMP GIRL ALMOST ALL HER LIFE SHE HAS ALWAYS BEEN COMFORTABLE IN HER SKIN
For Bhumi Pednekar, putting on oodles of weight for her debut film Dum Laga Ke Haisha was not a problem as the actress said that being a plump girl almost all her life she has always been comfortable in her skin.
The 25-year-old actress, who has earned wide-spread praise for her character Sandhya in the film, said being a hard-core foodie she loved preparing for the part that only required gorging on delicacies. "I have been an over-weight girl all my life and I have been very comfortable with it. I wore what I wanted, did what I wanted. It was never a hindrance for me. So, when they told me I had to gain more weight, I was actually really happy because I am a foodie," said Bhumi.
"No actress gets the chance to eat butter chicken, dal makhni on sets every day. Eating was part of the preparation. It was the best months of my life," she added.
Dum Laga Ke Haisha, directed by Sharat Katariya, has received rave reviews for its honest story and endearing performances by both Bhumi and Ayushmann Khurrana. ( Movie Review: Dum Laga Ke Haisha)
Bhumi, a former casting member at Yash Raj Films for six years, has trimmed down post the shooting of the film, which began in February last year. The actress, who has a three-film contract with YRF, said she does not mind altering her body size for movie roles. "My aim was never to become skinny. I started eating home-made foods and began losing weight. Definitely, if a certain part requires me to be extremely fit I will do it. It is not a thing for me. If I have to gain weight again I will do that as well," she said. (Also Read: Bollywood Welcomes Unconventional Heroines. Or Does It?)
Bhumi welcomed the acceptance of plus-size actresses in Bollywood and said that their success in the film industry motivates newcomers like her. "It is a positive change that talent is being appreciated more than the way you look. I strongly feel it is not about being beautiful but about feeling beautiful. Body size really doesn't matter," she said.
"Looking at the other girls, my contemporaries, who are also not size zero and yet doing well, motivates people like me. It is just nice to see the way films are changing. The way perception about actresses is changing," she added.
Bhumi is overwhelmed by the positive response she has been getting for her performance in the film, which she was initially casting for. "Honestly, it has not sunk in yet. I was always very confident about the film but yes I am really overwhelmed. It seems like it is happening in a parallel universe. I am very happy, I am filled with gratitude. There is a whole bunch of emotions in me which I can't express," she said.
When asked how she bagged the role, Bhumi said it all started with a mock audition. Little did she know that it was going to be her ticket to Bollywood. "They had told me to give an audition for Sandhya's role that would be sent as a reference to actors who don't live in Mumbai. After the first round was okay, I was told I was up for the part. I was really happy, exited and shocked. I wasn't expecting to get an acting offer for a film and that too a film which has such a wonderful script. I felt honoured more than anything else," the actress said. (Also Read: How Bhumi Pednekar is Different From These 13 Yash Raj Heroines)
Despite working as a casting member at YRF, Bhumi said she always had a flair for acting and bagging a movie with a company where she has been working since the age of 18 was dream come true for her. "I loved my job but I definitely had a flair for acting. I always enjoyed acting but I didn't know if I had it in me to make a career out of it. I wanted to be a filmmaker because I love the film fraternity. I just love the rush that any aspect of filmmaking has like casting. So I knew this is where I belong. But I didn't know that an acting opportunity would come my way like this. It was quite a dream come true for me," Bhumi said.
In her upcoming films, the actress hopes to get similar performance-oriented roles like her debut movie.