News & Gossip
Journalist Asked Priya Varrier "Are You Single?", This Is What She Replied!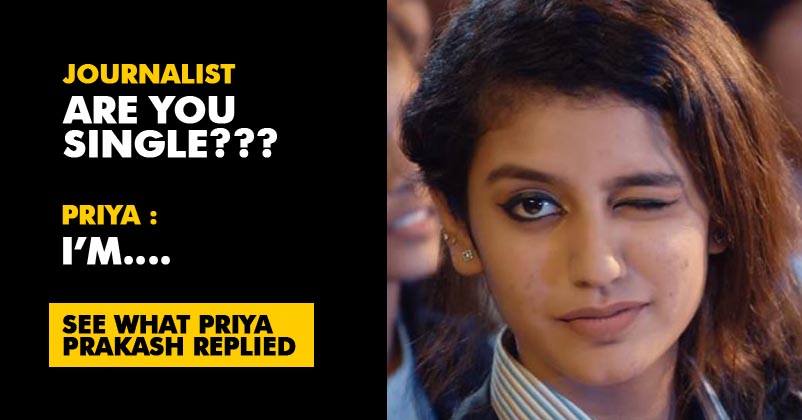 Priya Prakash Varrier has created havoc on the internet. The girl has literally all over the place for last 2 days. Her wink is making everyone go crazy, especially boys who have fallen in love the Malayalam actress.
Priya is all set for her debut Malayalam film. A video from her movie was released and it went viral in no time. The video was pretty simple, but her expression caught everyone's attention. Priya has bold everyone with her smiles and expression. Even the boy in the video started blushing after seeing her expression. Netizens are totally in love with her. So much so, that the guy has declared her national crush.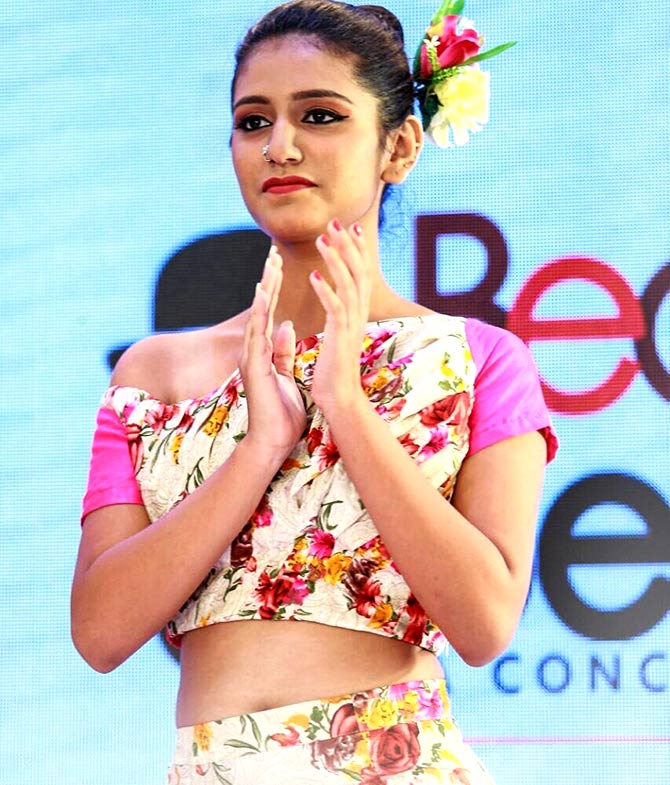 It would not be wrong to say that there are several guys, who would like to go on a date with her this Valentine. However, everyone wants to know "Is Priya single or not?" After all, she has become national crush in no time. The actress is receiving lots of love from the people.
Finally, Priya has opened up about the reaction she is getting. She seemed pretty overwhelmed with the response and said that she doesn't have words to express her feelings. She said, "I'm falling short of words trying to express myself. Never expected this"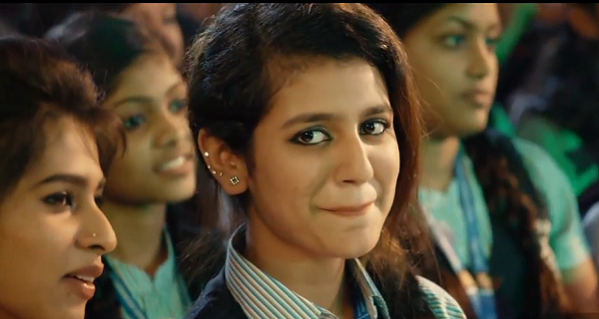 In the same interview, when Priya Varrier was asked if she is single or not, she said,
"There's no one special in my life. My studies and my dream of becoming an actor are the two focal points of my life. On Valentine's Day, I'll have to go to college because attendance is a problem. I'm not thinking much [about getting mobbed] — after all, I go to a girl's college."
Now, it would be shy of relief for the guys!
Tell us your thoughts in the comment section down below. Stay tuned for more updates right here.