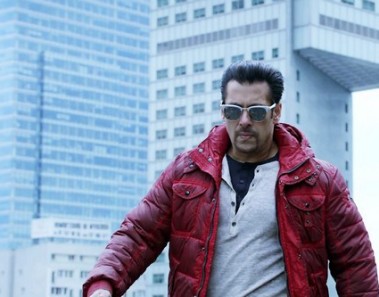 10 Blockbuster Bollywood Movies That Released On Eid
Every year, since 2009, Salman Khan releases a new movie on special occasion of Eid. But, the last year, on Eid 2013, there was no Salman's film, his rival, Shahrukh Khan released Chennai Express on that occasion. This year, 2014, on Eid, after a gape of one year, Salman Khan is back with his new movie, Kick. The film is directed & produced by Sajid Nadiadwala and it features Salman Khan, Jacqueline Fernandez, Randeep Hooda and Nawazuddin Siddiqui in lead roles. If on this Eid Salman Khan will woo his fans with Kick, next year on the same occasion the superstar will treat his fans with Bajrangi Bhaijaan. However, there are some other stars as well who have released their movies on Eid. Here, we compiled a list of 10 hit Bollywood movies that released on Eid.
1. Bhool Bhulaiyaa – Eid 2007
Akshay Kumar came up with the superhit, psychological thriller comedy & horror film 'Bhool Bhulaiyaa' on October 12th 2007 on the festival of Eid. The movie starring Akshay Kumar, Vidya Balan, Ameesha Patel and Shiney Ahuja in pivotal roles with Paresh Rawal and Rajpal Yadav in supporting roles. Bhool Bhulaiyaa received mostly positive reviews and a huge box-office success.
2. Laaga Chunari Mein Daag – Eid 2007
Journey Of A Woman The Rani Mukerji, Jaya Bachchan, Konkona Sen Sharma, Kunal Kapoor and Anupam Kher starrer film also released with Bhool Bhulaiyaa on October 12, 2007 on th Eid festival. For her solid performance in the film, Rani was nominated Filmfare Best Actress Award and Stardust Star of the Year Award.
3. Kidnap – Eid 2008
Sanjay Dutt, Imran Khan, Minissha Lamba and Vidya Malvade starring thriller film 'Kidnap' released October 2, 2008 on Eid. Kidnap received generally poor reviews from critics, but it did better than Goldie Behl's Drona (staring Abhishek Bachchan, Priyanka Chopra) which came out the same day.
4. Wanted – Eid 2009
Now entered Salman Khan who captured Eid and booked it for years ahead. On Eid festival, 18 September 2009, Salman Khan gave a superhit film, Wanted – a crime action thriller film directed by Prabhu Deva. Wanted Was 2nd Highest Grossing Movie of 2009.
5. Dil Bole Hadippa! – Eid 2009
Another from Rani Mukerji, Dil Bole Hadippa! released on 18 September 2009 on Eid festival along Salman Khan's wanted. The film stars Shahid Kapoor and Rani Mukerji in pivotal roles in the story about a young woman who pretends to be a man to join an all-male cricket team. Although it received negative reviews upon release, and was a box office disappointment, but Rani for her strong performance 'Best Heroine' V. Shantaram Awards and Best Actress (Critics' Choice) award.
6. Dabangg – Eid 2010
Waoo! Again this time, on Eid Salman gave another blockbuster hit, Dabangg. This action film, directed by Abhinav Kashyap and produced by Arbaaz Khanreleased on 10 September 2010. The film marks the debut of Sonakshi as an actress, Arbaaz as a producer and Kashyap as a director. Dabangg is the highest-grossing Bollywood film of 2010 and, as of 2012, the fourthhighest–grossing Bollywood film of all time. It went on to win several awards, including the National Film Award for Best Popular Film Providing Wholesome Entertainment.
7. Bodyguard – Eid 2011
Now came a romance-action film of Salman, Bodyguard. Produced by Atul Agnihotri and featured Salman Khan and Kareena Kapoor in the lead roles, the film broke many records upon its release. On its opening, it went on to become the highest opening day grosser as well as the biggest grosser ever for a single day up until then. It is the highest grossing Bollywood film of 2011 and third highest–grossing Bollywood film as of 2012.
8. Ek Tha Tiger – Eid 2012
One of the biggest hits of 2012 'Ek Tha Tiger' released 15 August 2012 on the festival of Eid coinciding with India's Independence Day. Salman Khan and Katrina Kaif staring 'action spy thriller film' became the fourth highest-grossing Bollywood film of all time, exceeded by Dhoom 3, 3 Idiots and Chennai Express. It is the highest-grossing Bollywood film of 2012.
9. Chennai Express – Eid 2013
It was Salman's arch rival King Khan's time to celebrate Eid with Chennai Express. The action comedy film directed by Rohit Shetty, features Shahrukh Khan and Deepika Padukone in lead roles, released on 8 August 2013 on Eid. Chennai Express became the highest grossing Bollywood film in India and around the world and won many awards.
10. Kick – Eid 2014
This year, again Eid is booked for Salman Khan fans as the actor is turning devil in 'Kick'. The film is directed & produced by Sajid Nadiadwala, and features Salman Khan, Jacqueline Fernandez, Randeep Hooda and Nawazuddin Siddiqui in lead roles. It is a remake of the Telugu film of the same name. The film is Scheduled for 25 July 2014, almost on Eid festival.
Bajrangi Bhaijaan – Eid 2015

For next year as well, Eid is booked for Salman Khan's next project, Bajrangi Bhaijaan. Salman took to his Facebook page to inform about this and wrote, "Bajrangi Bhaijaan co-starringKareena Kapoor. Releases Eid 2015." This is another venture of Kabir Khan and Salman Khan who worked together in Ek Tha Tiger which too released on Eid 2012.