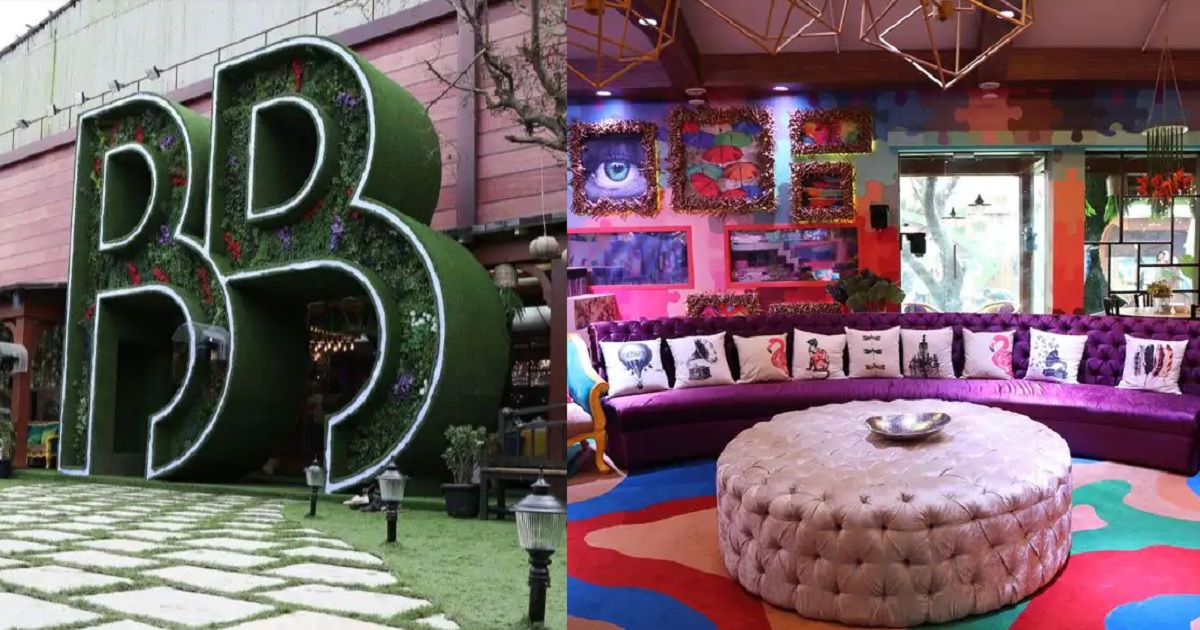 The most awaited and controversial show Big Boss is going to air on Television by the end of this month. This time the house is more colorful with bright shades and unique designs will be seen. The makers of the show are putting maximum buzz for viewers. Today the maker's posted official pictures of Bigg Boss 13 and it is much better than last time.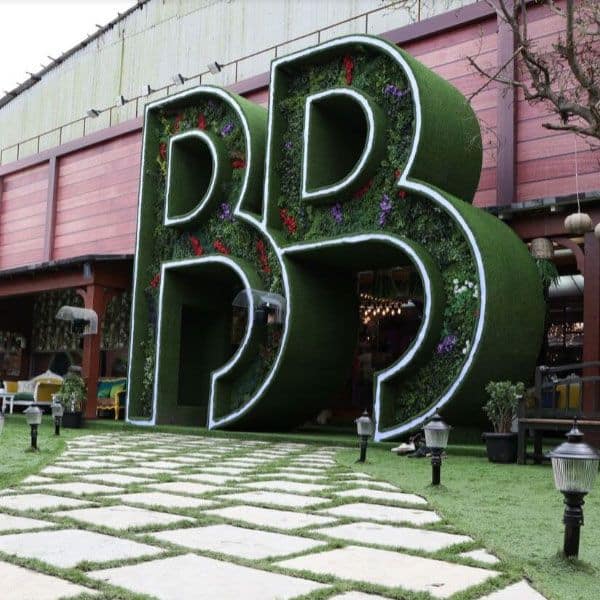 Living room
The place where all the contestants spend time together and have a chat with Salman Khan and Bigg Boss. The room has vibrant shades of pink and purple. Art director and designer of Bigg Boss Omung Kumar has added a lot of paintings and artistic stuff on the wall too.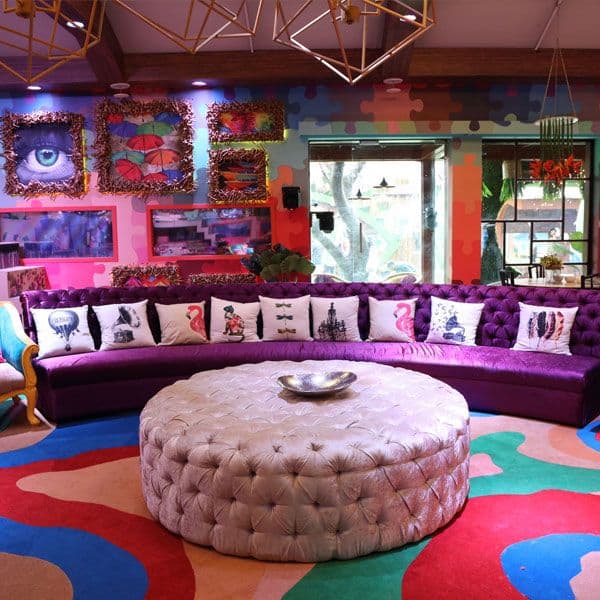 Dining Room
The dining area looks really party types kind of and has colorful wooden chairs with feathers. Many animals painted on the wall, it is looking funky purplish wall. The animals are wearing sunglasses and party hats.
Read More: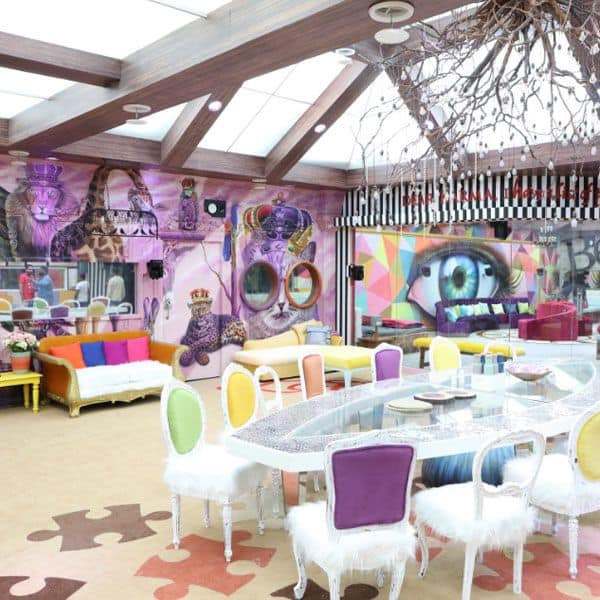 Kitchen
Compared to the other rooms, kitchen of the house is simple and used sober colors. The hanging materials are attractive.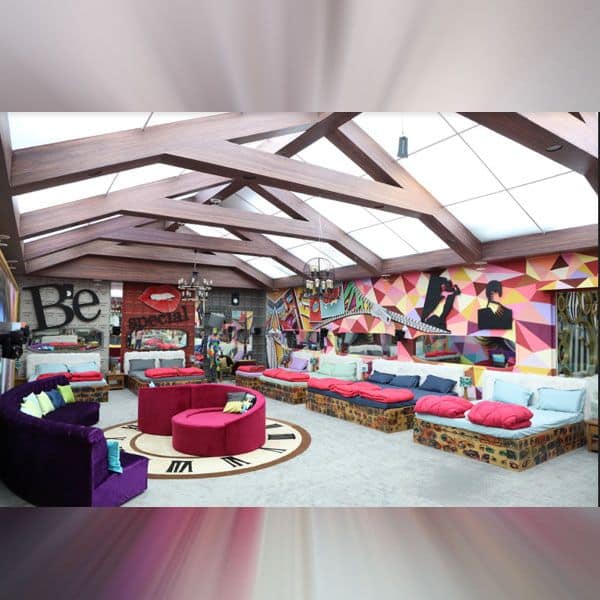 Bedroom
The actual restroom which has  shades of a pink and purple contrast. However, it still looks better than the living room. It is very cozy and comfortable.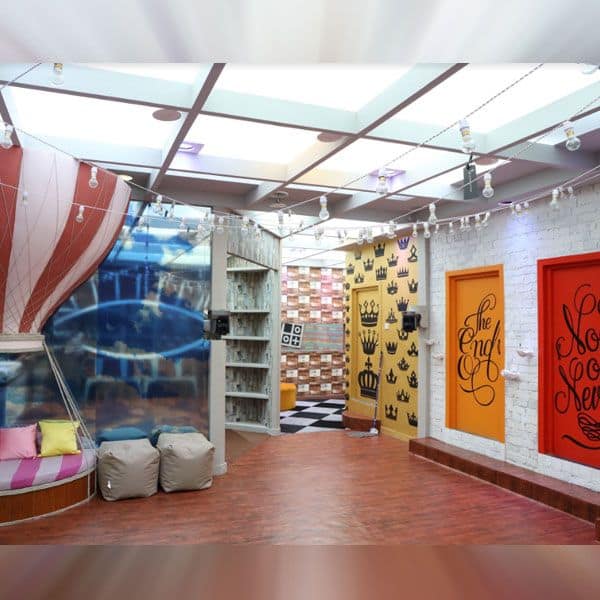 Bathroom
This time the theme of the bathroom is very unique than other seasons. Makers have made maximum use of the color palette when it came to the bathroom area.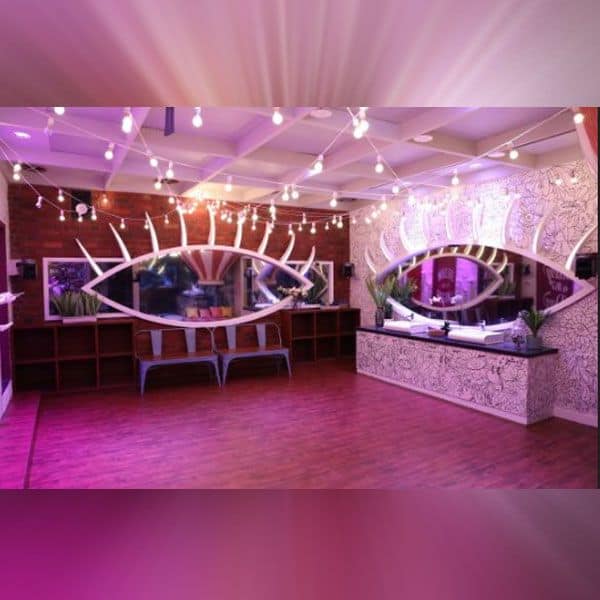 :
Killer combo
The major use of purple and pink is used in this room. This room might give us  some surprises and what is it all about.
Read More: 6 Typical Things Every Bigg Boss Contestant Went Through In Every Season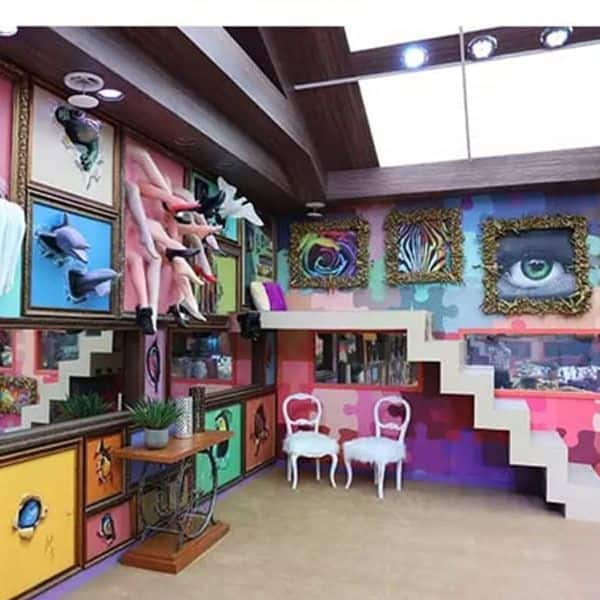 Confirmed contestants
The individual promos of Devoleena Bhattacharjee and Siddharth Shukla have been confirmed to be a part of Bigg Boss 13. This area fantastically made the artwork is unique and water animals and birds are made.