Specials
Top Bollywood Couples Who Did Not Have Kids after Their Wedding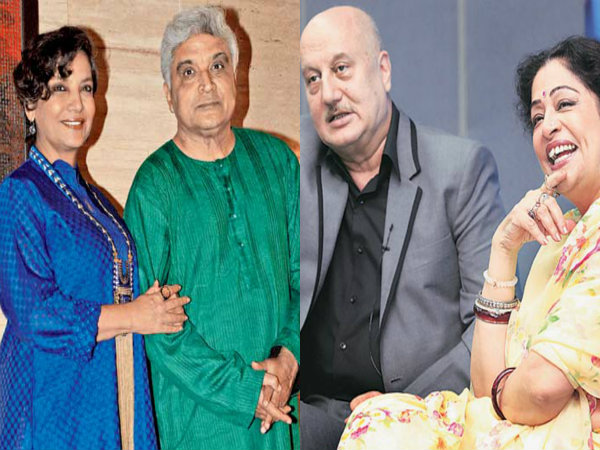 Marriage is not merely meant only having kids. In Bollywood, there are many examples of celebrity couples who are living happy life still after the wedding they are not having kids. To bring up a child a couple needs a lot of patience, free time, and sacrifice. Perhaps many Bollywood couples felt that on that time they were not ready to have kids.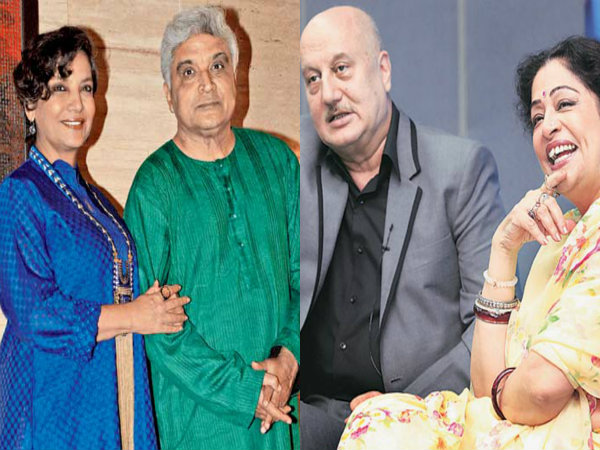 Bollywood is an industry where remarriage is common and most of the time people already have kids from their previous spouse but they decided to tie-knot second time after divorce or separation.
But it is the phase when they decide to have not had any children with the second marriage, as the upbringing of a kid requires a lot of patience and sacrifices. So maybe in that time, those couples were not ready with that to have children.
Let's speak about Top Bollywood Couples Who Did Not Have Kids after Their Wedding:
Dilip Kumar and Saira Banu:
Legendary Bollywood couple, Dilip Kumar and Saira Banu does not have a kid. Saira Banu is 22 years younger than Dilip Kumar. Literally, she has no regret for not having kid after her wedding. She feels taking care of her husband is incredible for her. They have been married for 1966 and perfect example of the long lasting relationship.
Shabana Azmi and Javed Akhtar:
Shabana Azmi and Javed Akhtar are married for 30 years and they are having the strong friendship in their marinade life. Friendship is also a key to having a successful marriage.
Javed Akhtar has two kids, Farhan Akhtar and Zoya Akhtar with Honey Irani from his first marriage.
Meena Kumari and Kamal Amrohi:
Late veteran actress Meena Kumari married with the filmmaker Kamal Amrohi after she fell in love with him while she was working with him. Meena was 15 years old younger than Kamal Amrohi. He already had children from his first marriage. And with Meena, he had no children.
Helen and Salim Khan:
The legendary lyricist Salim Khan did not have any kid with his second wife Helen; the couple adopted a girl Arpita. Salim Khan also blessed with three sons and a daughter from his first marriage with Salma Khan.
Anupam Kher and Kirron Kher: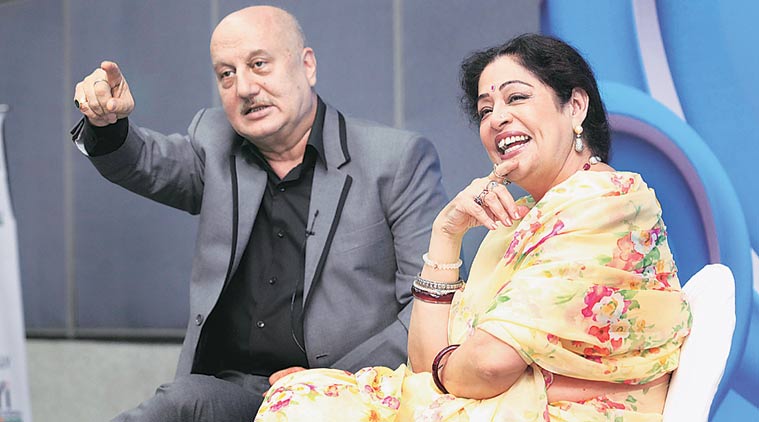 Anupam Kher and Kirron Kher first met in Chandigarh and became best friends. After their respective unsuccessful marriages, the couple met again and got married in the year 1985. Although, Kirron Kher has a son from her first marriage, this couple decided to have a child of their own. However, they were unable to do so even after medical help.