News & Gossip
Bigg Boss 10 : Manveer Gurjar Sent Out A Message To His Daughter, Here's The Video!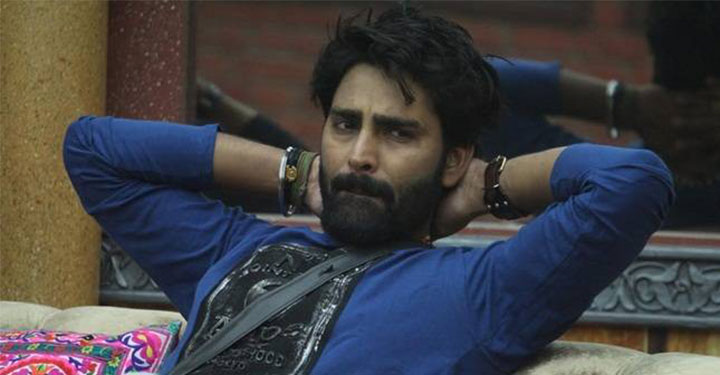 Bigg Boss 10 winner Manveer Gurjar is the talk of the town now. Every news related to him get the major limelight in the news media. Recently, he was being in the news for his marriage, that left everyone in the shock. As, it was believed that he isn't married, but here we have got a hold of a Bigg Boss video, where he actually revealed about his marriage!
Putting rest to the rumours, Gaurav Chopra recently said that, "As far as I can recollect, he once told Bani J that he was father to a five-year-old girl. Then, he turned around and said he was joking. I do remember this. Of course, it is quite possible that he is a married man."
Lately, we have got a hold of Bigg Boss video, where actually Manveer Gurjar reveals secretly to Bani J about his married. When VJ Bani heard about it, she asked again about his children. He said he got married at the age of 22 and have a daughter named Veebhisha.
Take a look at the video:
This Bigg Boss video states that Manveer didn't lied about his marriage. All he does was, he remained silent about it,as he didn't felt to talk about it. But when VJ Bani was asked about his personal life, he told her everything. After watching this video, I don't think that anyone will question about his marriage.
Bigg Boss Winner Manveer Gurjar recently hospitalised due to high fever. As from the last few days, he hardly get the time to relax, which detoriated his health. Manveer Gurjar is no less than a celebrity and wishes to work in future with none other than Bollywood actress Shraddha Kapoor.
Overall, Manveer Gurjar fans are really happy to see him as a winner and now all eyes are glued on Manveer's next step in the glitzy world.
What are your thoughts about Bigg Boss 10 winner Manveer Gurjar? do let us know in the comments section below.