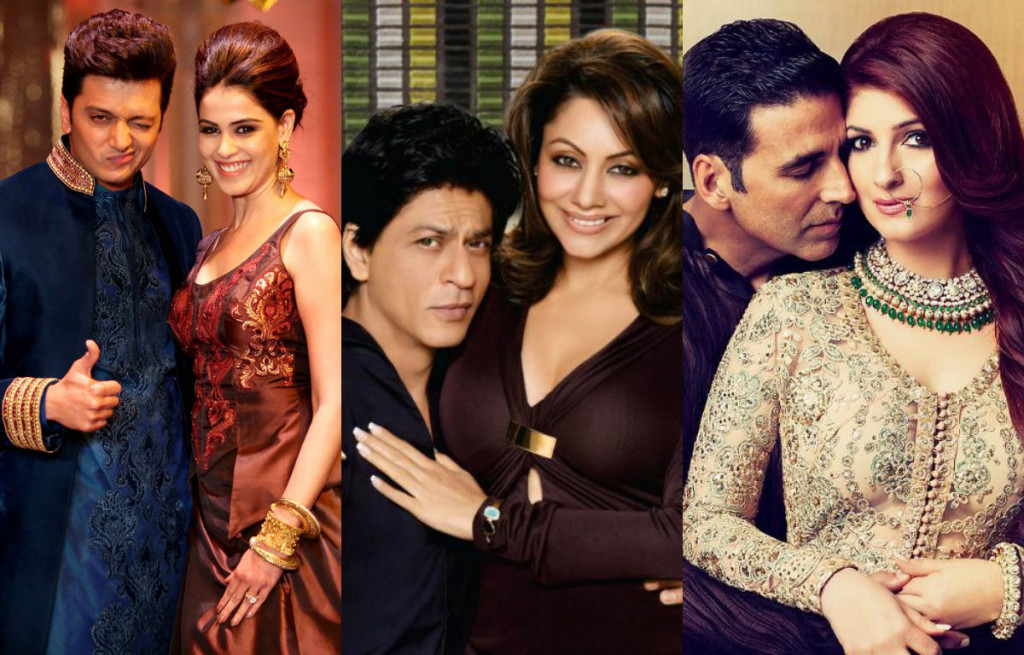 The Bollywood is known for the break-up couples more than the committed ones. In the B-Town it is always talk of the town that who break up with whom or which married couples are headed for a split. One of the shocking divorces of the Bollywood is the divorce of Farhan Akhtar with his wife Adhuna Akhtar.
Though, post divorce the couple never go bad mouthed about each other which is indeed worth. But, by keeping this fact aside, there are some handsome hunks in the Bollywood who are just committed family men. They are worth to be fitted in the term 'Family Man' surely for them family comes first. They are just ideal husbands and adorable fathers who set an example for many family men.
Here are the top 8 committed family men of the B-Town:
1). Imran Khan:
The 'Jaane Tu Ya Jaane Na' star, Imran Khan, who is too young but proved himself an ideal husband and an adorable father since he got married to his childhood sweetheart Avantika Malik in 2011. Post wedding he has been rocking the married men league. So Imran is just a well-committed family man of the B-Town.
2). Arjun Ramapal:
Even though there were strong rumours that Arjun Rampal and Mehr is having a problem in their married life nothing proved true. Yes, Arjun is very happily married to Mehr that's it! The lovely Instagram picture of the couple proved that how they are happy being as a couple and their love is flooded in their lives.
3). Ajay Devgn:
The reserve actor of the Bollywood Ajay Devgn is the perfect blend of an ideal hubby and father. No wonder why his wife Kajol was in all praises for Ajay for being a supporting husband during the promotion of Dilwale. Kajol also shares that during the shooting of Dilwale, for a particular song she has to reach to Ice Land far away from India. Being a mother, obviously, she would be worried for her children but in that time like a supporting husband, Ajay said to her, 'Baby you go and don't worry, I will take care of kids,' these were his exact words Kajol share with us.
4). Akshay Kumar:
Being at the heights of his career, Akshay Kumar never compromised with his family life as you know family comes first. Being happily married to Twinkle Khanna and blessed with two kids, Akshay is a perfect husband and a doting father who proved himself worth in every aspect.
5). Shah Rukh Khan:
The 'Badshah' of Bollywood Shah Rukh Khan is a committed family man. He always speaks the incredible bonding he shares with his wife and family which reflects actually. No wonder why the actor is able to handle his both professional and personal lives properly.
6). Saif Ali Khan:
Saif Ali Khan proved himself a perfect husband post he got married to dazzling diva Kareena Kapoor Khan. That is why, Kareena post wedding also display her massive acting skills in the film like Udta Punjab. And now the couple is blessed with a baby boy Taimur which is enough to prove how Saif is worth to be a perfect family man.
7). Abhishek Bachchan:
Abhishek Bachchan is a perfect married man with Aishwarya Rai Bachchan and a lovable dad of Aradhya. So it is clearly shown post wedding Aishwarya Rai Bachchan is on cloud nine.
8). Amitabh Bachchan:
In the popular chat show Rendezvous with Simi Garewal, once the star couple Jaya Bachchan and Amitabh Bachchan had opened about their first meeting and how they fell in love which is certainly beautiful. And post wedding the megastar proved himself how he is worth to maintain his professional as well as personal lives.