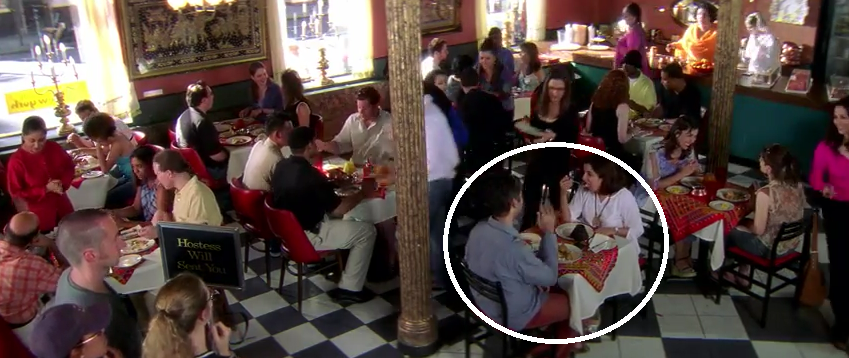 Dharma Productions Present Kuch Kuch Hota Hai is one of the cult classic romantic movies from the Bollywood of all time which is dear to all movie lovers. The movie Kuch Kuch Hota Hai not only gives break to the ocean of talent Karan Johar as a director, it is also gives us glamorous diva Rani Mukherjee.
The beautifully story is showing a romantic relationship out of a strong friendship. It also reveals the fact that "Ek Ladka Aur Ladki Kabhi Dost Nahin Ho Sakte" (A Girl and A Guy Can't Be Friend Ever).Whole India surely loves the movie and accepted it with an open arm.
Despite we love the movie Kuch Kuch Hota Hai still we are not aware of the all trivial facts of this movie. All the facts are authentic and genuine as these all are reveals by the team of this 1998 blockbuster flick.
So, let's check them out here:
10). Karan Johar wanted to cast Twinkle Khanna in role of Tina:

The character of Tina was initially planned by Karan Johar for Twinkle Khanna actually. Yes, Karan thinks of Twinkle Khanna to cast her in the movie for this particular role but Twinkle refused to play the character of Tina. Then KJO tried to cast Tabu, Shilpa Shetty, Urmila Matondkar, Aishwarya Rai, Raveena Tandon and Karisma Kapoor but finally the unforgettable role goes to the kitty of Rani Mukherjee.
9).When Kajol fainted on the set of Kuch Kuch Hota Hai: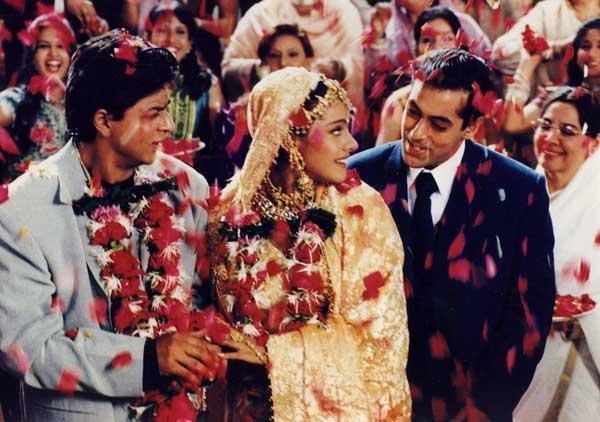 When Kajol was there to shoot the song 'Yeh Ladka Hai Deewana' she just seriously injured herself by losing control of her cycle and eventually she also got faint on the set of the movie.
8).SRK's romantic staring at Kajol: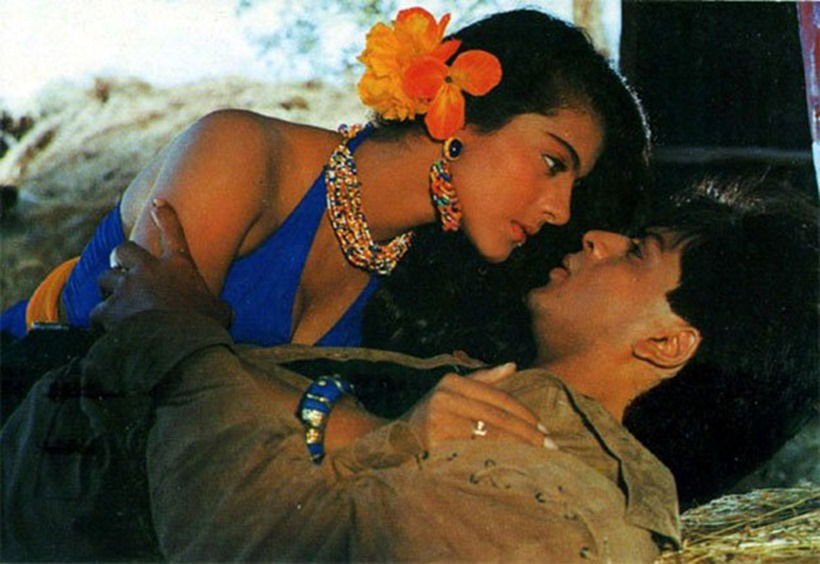 The moment when Kajol's sari flies dramatically, indeed SRK unable to hold himself from staring at Kajol in the particular song, 'Ladki Badi Anjaani Hai' is touted as an iconic moment of the Hindi cinema, but this scene was really added spontaneous on the advice of choreographer Farah Khan.
7).Basketball scene was not so easy: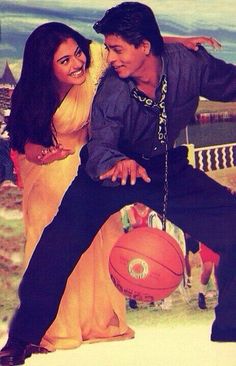 Tossing a ball around in order to display the playing of basketball seems like easy but it was not so easy actually. Shah Rukh and Kajol really faced difficulties to portrayed basketball scenes.
6).Aditya recommended Rani's name to KJO: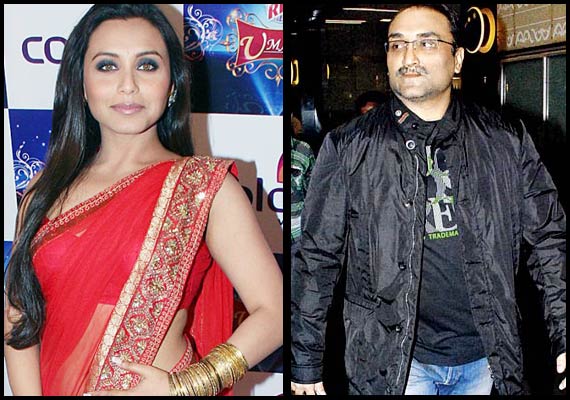 When no one was taking Tina's role, Aditya Chopra suggested Karan to cast the newcomer Rani for the role as he was impressed with Rani's performance in the movie Raja ki Ayegi Baraat.
5).Salman replaced Saif: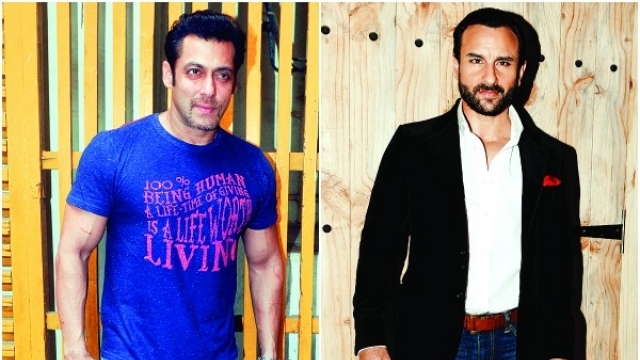 The sacrificing lover Aman's character was first offered to Saif Ali Khan but when Saif refused to be part of the movie, KJO cast Salman for this beautiful role of Aman.
4).Farah Khan and Nikhil Advani acted in the movie: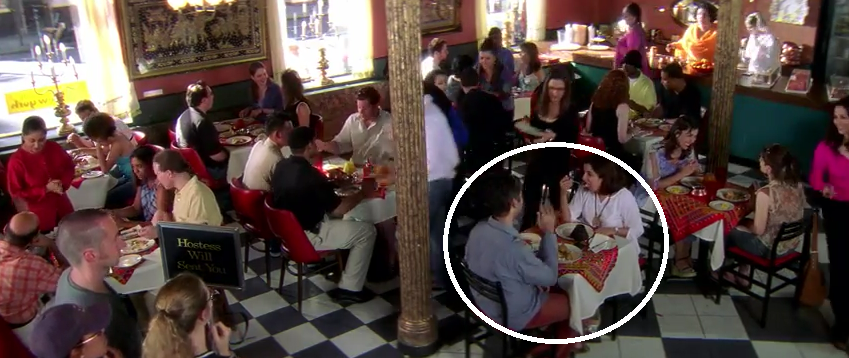 Farah Khan and Nikhil Advani acted in the movie as a couple in a particular scene.
3).Juhi Chawla rejected the movie: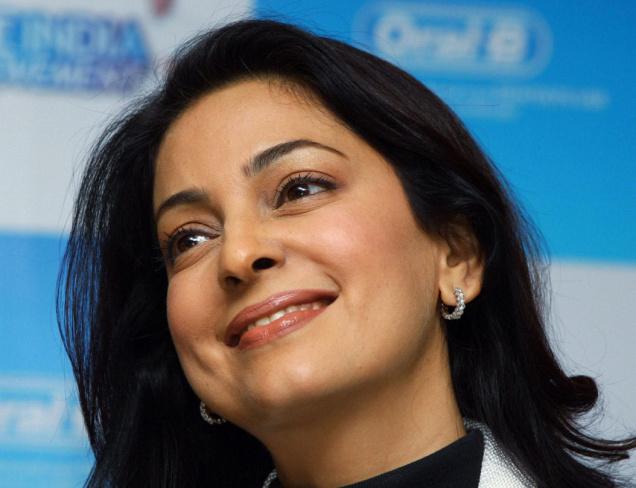 Actually Karan Johar wanted to cast Juhi Chawla for the role of Anjali which she rejected and it grabbed by Kajol to make the role of Anjali unforgettable.
2).Time Magazine honoured Kuch Kuch Hota Hain: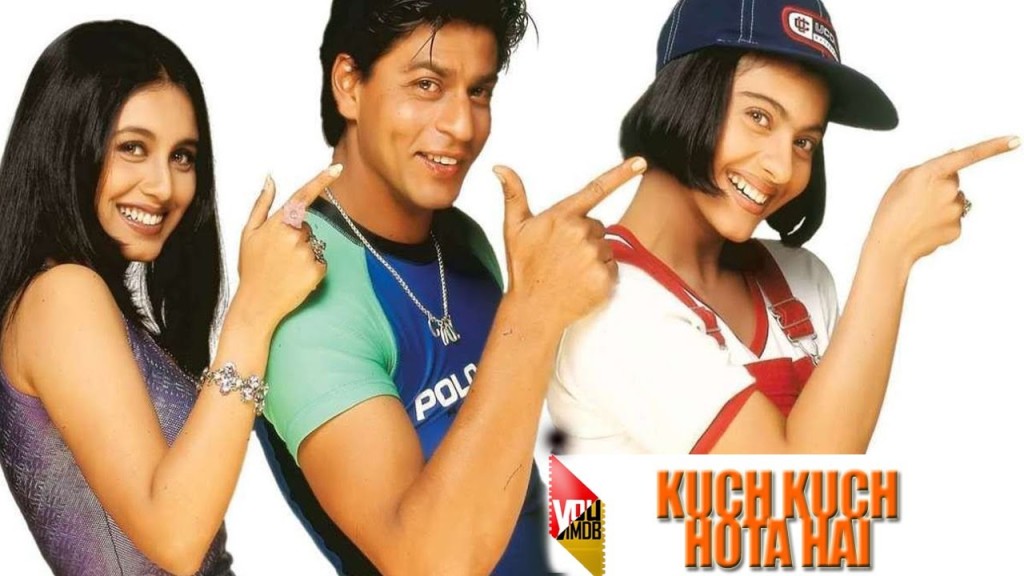 Time Magazine mentioned Kuch Kuch Hota Hai as one of the most crucial movie of the Bollywood which is available on Netflix also.
1).Two different stories in one single movie: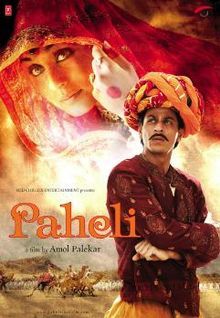 Two different stories wrapped up in one single movie which is just incredible as first halves of the movie is just different from the second halves. Is not it is something unique and interesting.