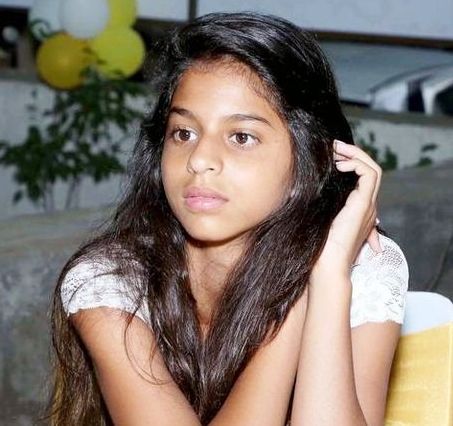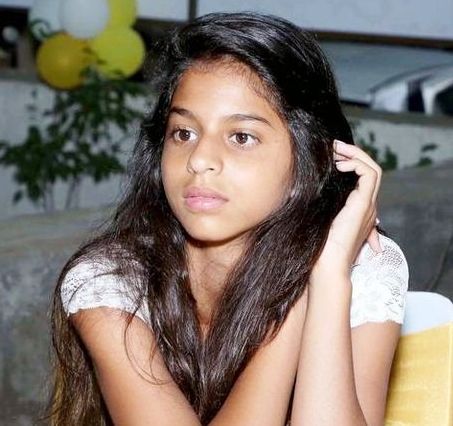 Suhana Khan Bio :
Name: Suhana Khan
Date of Birth : 22 May 2000
Place Of Birth : Mumbai, India
Age : 17 years
Father's Name : Shahrukh Khan
Mother's Name : Gauri Khan
Elder Brother : Aryan khan
Younger Brother : Abram Khan
School : Dhirubhai Ambani International School
Suhana Khan needs no introduction as she happens to be the daughter of superstar Shah Rukh Khan. She is known as a media shy person but loves to play sports and dance a lot. She was born on 22 May 2000 in Mumbai to the super star couple SRK and Gauri Khan. She has two brothers, Aryan the elder one and AbRam being the younger one who comes along with surrogacy. Currently she is studying at Dhirubhai Ambani International School in Mumbai and loves to participate in sports like football. Her father was seen when Suhana and her football team won tie-breaker of MSSA girls U-14 title at Azad Maidan in Mumbai. Suhana Khan was motivated by her parents only to take up an outdoor sports activity.
Talking about her life, Suhana Khan is very much fond of sports and after getting inspired from her elder brother Aryan Khan, she went on to learn Taekwondo and even participated in inter-school athletic meets. She simply loves sports than anything and adores football a lot. Although she doesn't follow any soccer team or player and neither watches any soccer match on TV. But simply loves to be in touch with this sport considering her attachment to it. Even she joins B Town she would love to be in touch with the sports particularly football. Besides, she also loves cricket and never misses out to watch the IPL match.
Apart from the sports, she also likes to dance and love to follow the POP style. She has been the part and parcel of the POP dance video by Shiamak Davar's Summer Funk Show aired at Shanmukhananda Hall, Mumbai. She then emerged as a story writer as well and had received an award at Katha national story writing competition. Talking about her further plans, her father intends to send her to the US to pursue a filmmaking and acting course. SRK wants her to be the part of both Global and Indian cinema.