Trending
Sonam Kapoor's "Karma to be born to Kapoor's" receives severe backlash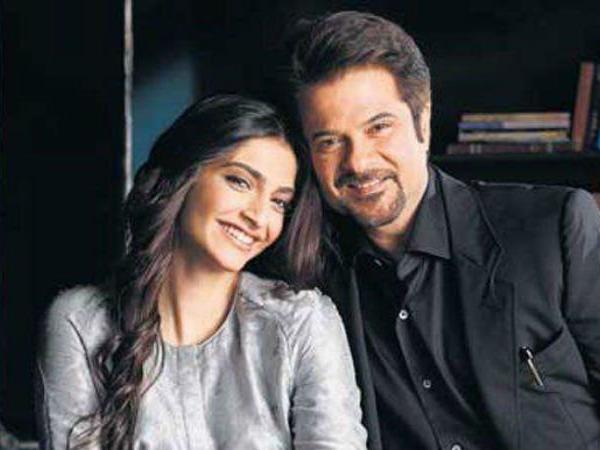 Since the time we have lost an incredible actor Sushant Singh Rajput to a suicidal death, the Bollywood star kids are being brutally tyrannized by the upset fans. The hatered towards outsiders and negligence towards talent has surfaced to a great extent.
The dark side of Bollywood nepotism is doing the rounds. Especially when the old videos of Alia Bhatt and Sonam Kapoor on Koffee with Karan have surfaced, the ugly truth of the Bollywood star kids has been uncovered.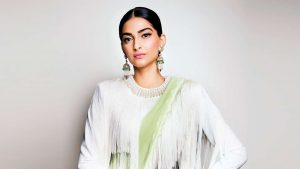 Sonam allegedly asked "Who Sushant?" on the show thus portraying the shallowness of humanity. Her this video attracted enumerate angry Sushant fans who slammed her for her poor acting skills and that she is only her because of her father.
Sonam shared the pictures of the hatred she received.
https://twitter.com/sonamakapoor/status/1274621449135730689?s=20
This is some of comments coming my way. All the media and all the people who've encouraged this sort of behaviour and instigated it. This is on you. People talking about how one should have been kind to someone are doing worse to others. pic.twitter.com/6rH4LSBOxp

— Sonam K Ahuja (@sonamakapoor) June 21, 2020
Sonam later posted saying that she is proud to be Anil Kapoor's daughter and that it is her Karma that has brought her in the family and to be as privileged as she is. Here's what she wrote:-
"Yes I'm my father's daughter and yes I am here because of him and yes I am privileged. That is not an insult. My father has worked very hard to give me all of this. And it is my Karma where I am born and to whom I'm born. I'm proud,"- Sonam
Today on Father's Day id like to say one more thing, yes I'm my fathers daughter and yes I am here because of him and yes I'm privileged. That's not an insult, my father has worked very hard to give me all of this. And it is my karma where I'm born and to whom I'm born. I'm proud

— Sonam K Ahuja (@sonamakapoor) June 21, 2020
Twitteratis severely backlash Sonam
Her this statement further instigated the angry fans who slammed her for being Arrogant and elitist. Some of them also asked Sonam if those born in underprivileged families were also there due to their Karma. Sonam was also reminded that with privilege comes responsibility too.
It's not anyone's 'Karma' or past life goodwill to be born where they are born. It's nobody's right to be privileged, some people just are. Do you think people who are born in underprivileged houses have done something wrong to deserve that?

— Stuti (@StutiNMishra) June 21, 2020
https://twitter.com/RICHA_LAKHERA/status/1274662802360111106?s=20
https://twitter.com/ShalakaPatil7/status/1274877100357345280?s=20
That's the difference between thinking of literate and illiterate #SonamKapoor saying proudly she is privileged& It's karma where she's born.
Where US first daughter Sasha Obama is working at a restaurant during her summer break is inspiring.
#FakeStar pic.twitter.com/r7fxFRu6Hz

— shaurya trivedi (@shauryatrivedi5) June 22, 2020
Meanwhile anil kapoor's reply to his flop shameless daughter on this father's day.. pic.twitter.com/q3ST8XV2dX

— Dr. Om (@Omkar87235457) June 21, 2020
Yes, if anything… previlage comes with more responsibility

— Satyajith (@satyajithpinku) June 21, 2020
The star kids like Sonam only use their privilege for their self gains. Why wouldn't they rather eradicate the wrong that is done in the system? Why don't they put an end to the rutheless behaviour againts outsiders like Sushant and encourage the talented actors instead?
https://filmymantra.com/rhea-chakrabortys-shocking-revelations-about-sushant/