News & Gossip
Rhea's lawyer S Maneshinde to take action against fake Twitter handle using his name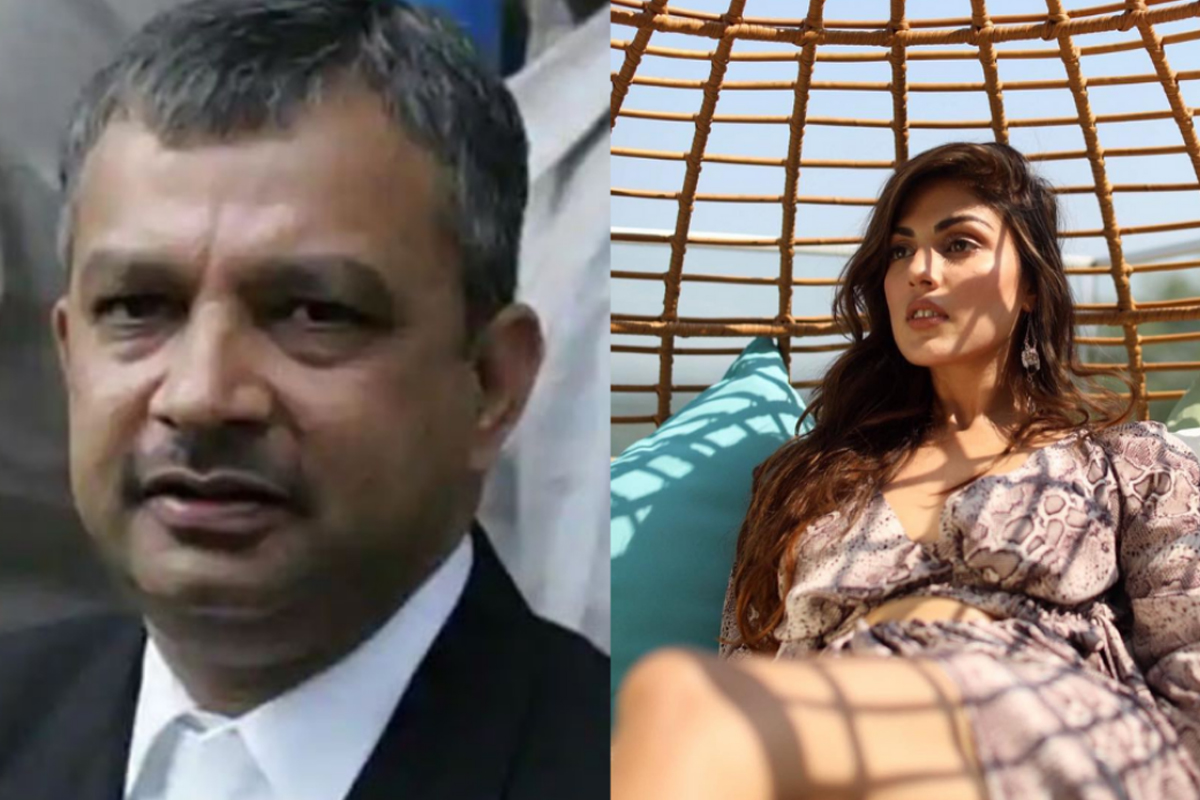 As Bollywood actor Sushant Singh Rajput's alleged suicide case has been making headlines for past couple of months and people are following each and every development on the investigation, there are also some who want to make their post more reliable and trustworthy and to do so they are using handles using names that can easily be trusted by people believing that these posts are more authentic than others.
In such a case a twitter handle has come under scanner that is being run under the prime accused Rhea Chakraborty's lawyer Satish Maneshinde, who doesn't have an account on the micro-blogging site.
Speaking of posts from twitter handle in senior lawyer's name, in recent past a string of posts were shared by such an account by the name of Satish Maneshinde posting screenshots of WhatsApp chats between SSR's manager Shruti Modi's mobile phone to Sushant's sister's WhatsApp, where they were talking about the medicines administered to the late actor.
However, Rhea's lawyer has alleged that a fake twitter account in his name is spreading fake news through the microblogging site. In his official statement, Maneshinde said, "Dear Friends, this is NOT my Twitter Account and a Fake one created by some so called "Fan". It's Fake news being spread and I have no concern whatsoever with this Tweet. I have said so earlier. I'm taking Criminal and Civil steps to stop this nonsense."
To note, the senior lawyer Satish Maneshinde is currently presenting Rhea Chakraborty's case in the court. And some controversies were also spun around Maneshinde handling Rhea's case as he is one of the renowned lawyers in the country and charges a hefty amount of fee. A report alleging Maneshinde is giving his services free to the 'Jalebi' actress as a common friend of SSR and Rhea, Smita Parikh was quoted saying by media.
Smita revealed, "Very surprisingly, I came to know that Maneshinde has offered his services for free totally. Rhea Chakraborty herself told me that. I asked her how are you affording this lawyer whose per day charges are in lakhs and she said that he has come himself and offered his services totally for free. He has mentioned nothing about the fees. These kinds of people will never offer their services for free. So, I am sure there is definitely someone who is paying for his daily professional fees."
Later, however, the lawyer had cleared the air around it in a statement, "Whatever Rhea said that I didn't raise bills in her case and what people are saying that I offered my services for free is not true. Fees is a matter between me and my client," her lawyer clarified in a statement.