News & Gossip
Piyanka Chopra earns Rs 2.16cr for a single Instagram post; Check Kohli's earnings!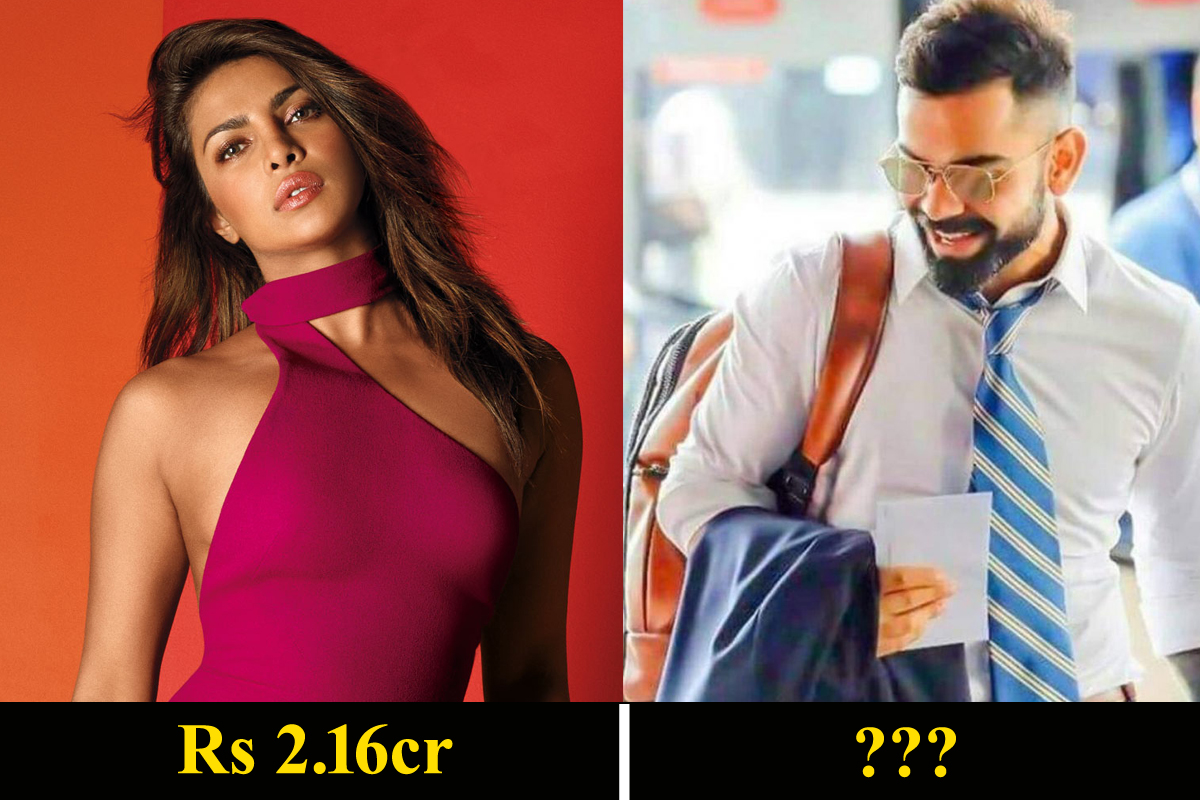 Indian actress Priyanka Chopra has made it big globally and is matching the foots with several global stars. She became the only desi girl to feature in the Hopper HQ's 4th annual Instagram Rich List with earnings of USD 289,000 which rounds up to Rs. 2.16 crores for a single post.
Priyanka stands at 28th position with a following of over 54 million on Instagram.
Only other Indian celebrity to feature among the top 100 list is the Indian Cricket Team Skipper Virat Kohli. He was slightly above PeeCee at 26th position on the list with USD 2,96,000 as his earnings, i.e Rs. 2. 21 crores.
The top spot in the Instagram rich list 2020 was bagged by Hollywood superstar Dwayne Johnson with Rs. 7.6 crores per post. He has a following of 189 million on his Instagram account.
The actor takes the top spot in Hopper HQ's 4th annual Instagram Rich List with USD 1,015,000. While his Instagram value increased by 15% since last year, he beat Kylie Jenner and soccer legend Cristiano Ronaldo. Beauty Moghul Jenner takes the second spot with earnings USD 986,000 (Rs. 7.4 crores) and Ronaldo takes the third place with USD 889,000 (Rs. 6.7 crores) per post.
ALSO READ
PUBG Addiction compels a Punjab teenager to withdraw INR 16 lakhs from father's bank account
Top notch lady news anchors of India are married to these gentlemen
Talking about the work front, Priyanka was last seen alongside Farhan Akhtar in the romantic drama The Sky Is Pink. She has signed a two-year multimillion first-look TV deal with Amazon Studios and has two Netflix productions lined up, titled 'We Can Be Heroes' and 'The White Tiger'. She will star in the fourth installment of The Matrix, titled The Matrix 4 directed by Lana Wachowski.