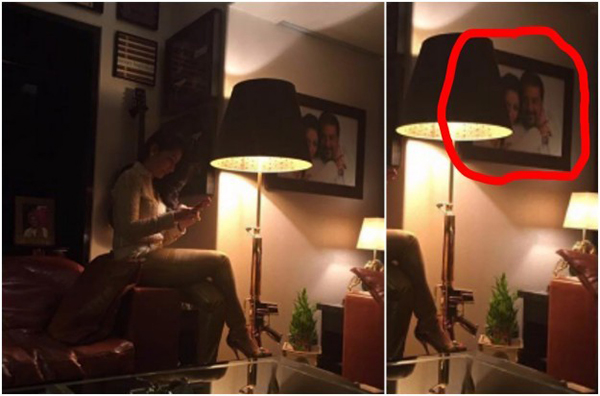 Sanjay Dutt has been an extremely famous celebrity mostly because of wrong reasons. He has been indulged in drugs, illegal possession of arms and God knows what not. He has been to rehab center for his drugs and he has also been to the jail because of his involvement in 1993 Mumbai blasts. In February only he got out of jail and now he is a free man since then. Post his jail days, he has been a family man and enjoying his days with wife Manyata Dutt and his two kids.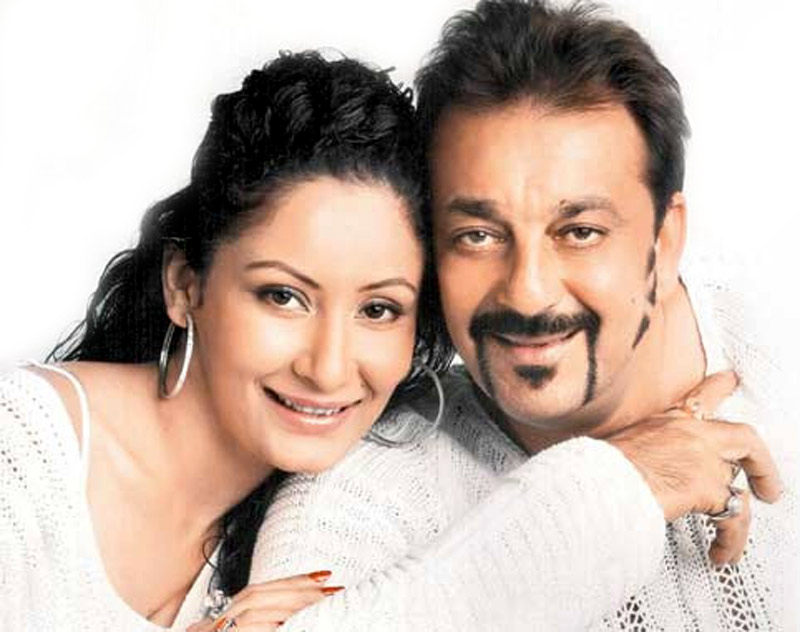 (Aamir Khan sings for Dangal) Sanjay Dutt is not much of a social person but his wife has been updating his pictures time and again on her social networking sites especially on Instagram. And recently his wife uploaded a picture of herself because of which Sanjay Dutt can go to jail.
Salman Promotes "The Ring" for Shah Rukh
Don't believe us, the read the complete story here. Manyata Dutt has uploaded a single picture of herself beside a night lamp. And she captioned the picture by writing that the lamp looks like made of an air rifle. (FIR launched against Kapil Sharma) And you can even see in the pictures yourself that the lower end of the lamp looks like a real air rifle. Now. If it is a real air rifle or not that we can't comment. It's upto Manyata and Sanjay to figure it out. But we must remind the lady love of the bad guy of Bollywood that Sanjay has already been convicted under NADA for illegal pocession of arms. And if the higher authorities get hold of the same picture then the past can be repeated again. (Prateik Babbar Shares a message for his mom) And Sanjay has expressed his grief of jail days in different forums and so Manyata you should take care of what you write.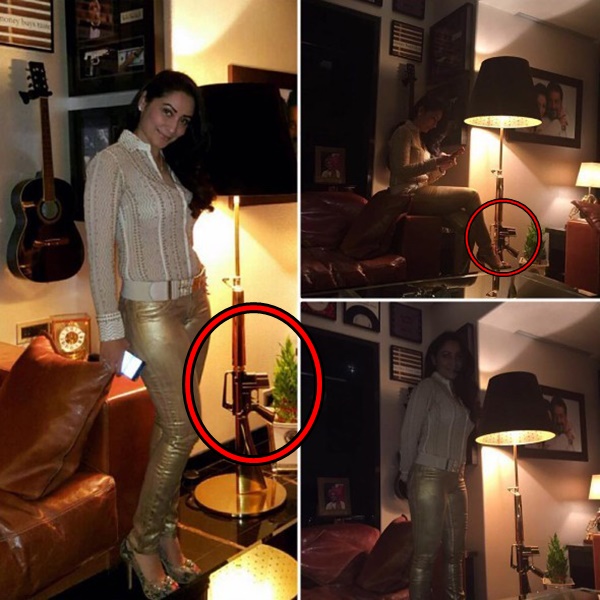 Kishwer Merchant Having a blast in her Mehendi ceremony