Featured
Nothing can stop the indomitable spirit of cricketer Arjun Patel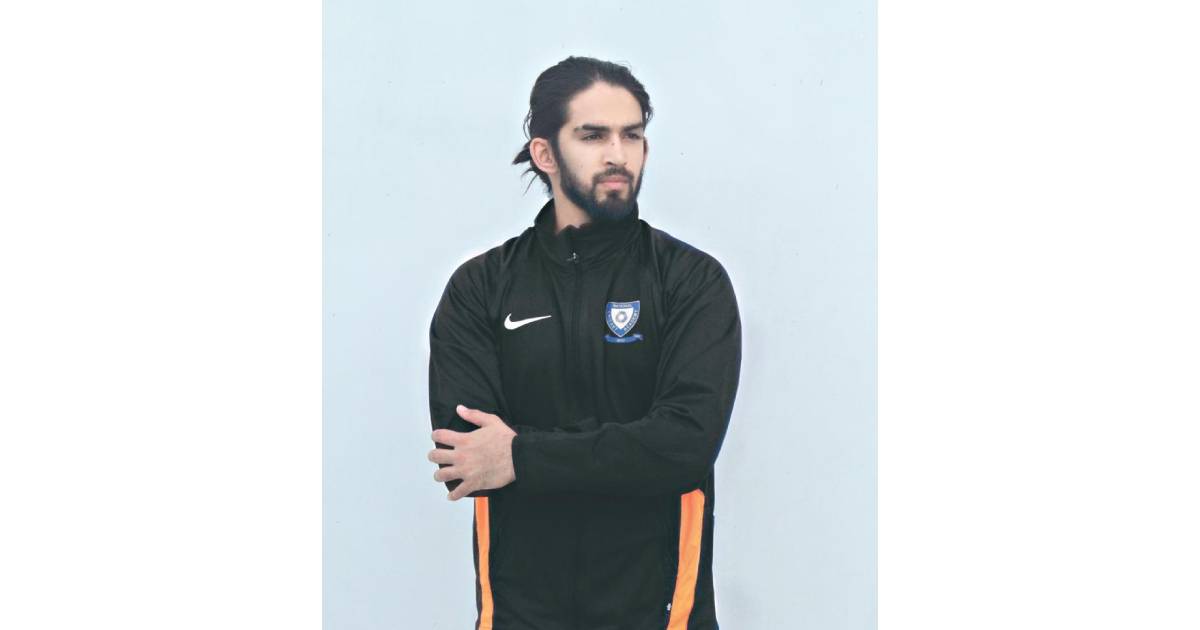 India is a nation that has given many cricket legends to the world. Taking forward the legacy of this gentleman's game, the 24-year-old cricketer Arjun Patel from Madhya Pradesh has gained immense popularity for his impeccable style and the vigor with which he plays this game.
Much glorified player of cricket, Arjun is known for his gamesmanship and the highest standards with which he plays on the field. Passionate about cricket, this child prodigy took the first step towards his successful career as a cricketer when he was just 10 years old. Once Arjun befriended his lifelong passion, there laid a whole unclaimed world of cricket to be conquered in front of him.
Born in a reputed family of businessmen, Arjun, was a fortunate child. He had a lot of wealth and a successful business to carry forward, but this young lad had dreams of his own, dreams that always motivated him to stand with his bat in the middle of a crowded stadium hearing cheers and lauds while he wins not an only trophy but millions of hearts back home.
Hailing from Jabalpur, Madhya Pradesh, Arjun Patel, was born on November 7, 1996. While his schooling days in 'Nachiketa Higher Secondary School', Jabalpur, he leads his school team as the captain and won many titles, like Mushtaq Ali, Coca-cola cup, and many more, for his school.
As the saying goes 'coming events cast their shadows long before', Arjun, at a very young age showed great responsibilities and was soon seen bringing accolades and recognitions for his team.
The journey that begun from practice ground and won him the captaincy of Madhya Pradesh state cricket team, made Arjun the fourth-highest run-scorer in India and made him a part of the under -16 India team National Cricket Academy (NCA).
The small kid of Jabalpur not only captained his school team but even represented Madhya Pradesh in district and division level team at various age groups from under 14,16,19,23 and 25, in all three formats.
Arjun has played coca-cola cup, Vijay Merchant trophy, coach Behar, col CK Naidu trophy at BCCI level.
He has also been part of 3 international tours where he has played against Australia, Sri Lanka, and Bangladesh.
It's been glorious 9 years of Arjun's life as a cricketer since he's been playing for Madhya Pradesh Cricket Team, out of which he has Captained Madhya Pradesh in Vijay Merchant Trophy and Cooch Behar in the year 2012-13, 2014-15, and 2015-16, respectively. He was selected for under 16 India (NCA) in the year 2013-14 and has also been selected for Zonal cricket academy ZCA twice in under -19.
The superstar of tomorrow, Arjun, was just 16 years old when he was in the Under-25 Madhya Pradesh squad. Arjun's dedication and dream to represent India on the world forum, came crashing down when the Jabalpur boy incurred an unfortunate injury in the zonal cricket academy selection matches for under 19 India world cup where he was forced to take down his name from the game. This appalling incident, however, didn't impact his indomitable spirit and soon he was back on the ground swinging his bat in style and claiming his wins.
Life has just started for this young cricketer and there is a lot to achieve for Arjun Patel. Still honing his skills as a player and who knows Arjun might be the next God of the cricket world!