Featured
Butterfly out: Murli Agarwal and Raaj Aashoo's new song sung by Swati Sharma, Dev Negi and starring Madalsa Sharma, Namit Khanna is getting all the love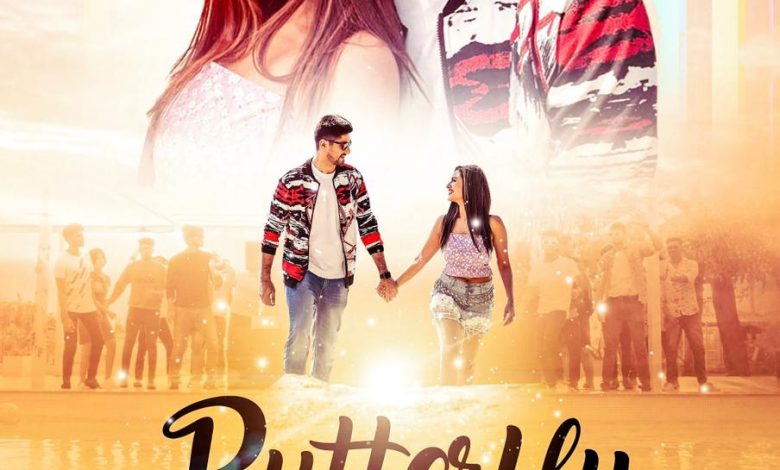 Butterfly, the latest song by Swati Sharma and Dev Negi is making us go all groovy with its catchy beats and lyrics. Swati Sharma's recent hit Tittar Bittar is one of our favorites and the recent song Kusu Kusu starring Norah Fatehi by Dev Negi is a superhit. The music video of Butterfly was released on 28th December Tuesday,  starring Madalsa Sharma and Namit Khanna. The happy beachy vibe of the video made us all crave beach parties. 
Composed by Raaj Ashoo and penned down by Murli Agarwal, the duo is all set to make you fall in love with this amazing song. Madalsa Sharma whom you know as Kavya from Anupama and Namti Khanna who portrayed Siddhant Sinha in Yeh Pyaar Nahi Toh Kya Hai and Dr. Siddhant "Sid" Mathur in Sanjivani, has put their best efforts into the music video. With all the fun and dancing they put the appropriate amount of glamor in it, making the video extraordinary. Be ready to dance as it will be quite a task to resist when Butterfly is on the track. 
With such a great team we expect great results too, so is this song a perfect mix for your parties and we are quite sure this will be a go-to song for your upcoming events. Raaj Ashoo and Murli Agarwal this epic duo has previously stolen our hearts with the song called Jee Len De from RAW starring John Abraham and sung by Mohit Chauhan. 
The team of Butterfly is more than ecstatic as the song is out and for the love, it is getting from the lovely audience already.