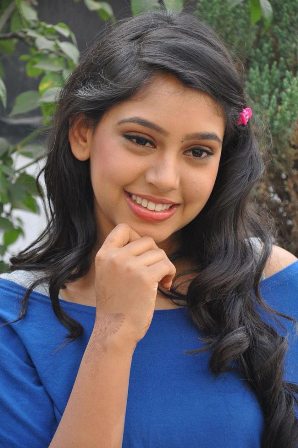 Neethi Taylor Bio :
Born: November 8, 1994
Age : 22
Height : 5.3
Birthplace : Gurgaon
Movies and TV shows: Kaisi Yeh Yaariaan, Mem Vayasuku Vacham
Siblings: Aditi Parbhoo
At 22 years of age, Neethi Taylor has established herself as a talented actress through shows like Kaisi Yeh Yaariyaan, Yeh Hai Aashiqui and Pyaar Ka Bandhan.
Childhood and Education : Based in Delhi, Neethi was born on 8 November 1994. She completed her schooling from Loreto Convent School in Delhi before pursuing her graduation in Arts. As Neethi loved films and dramas and was supported by her parents to pursue a career in the acting industry, she went ahead and accepted offers from the TV and film industry. She made her debut on TV with the show Pyaar Ka Bandhan on Sony TV in 2009.
Telugu films : After the success of her TV debut, she headed towards the Southern film industry and worked in few films. Neethi made her movie debut with the Telugu film Mem Vayasuku Vacham 2012. Later she worked in more Telugu films namely Kaliyugam, Pelli Pustakam and Love Dot Com.
Television : Besides working in Telugu film industry, Neethi was also active on Hindi television. She played relevant and key roles in the serials like Yeh Hain Ashiqui , MTV Webbed, Kaisi Yeh Yaariyaan and Pyaar Tune Kya Kiya.
Neethi's most noteworthy role came in the show named Kaisi Yeh Yaariyaan. In this show aired on MTV in 2014-15, Neethi played the role of Nandini that was the female lead role. The show had Parth Samthaan playing the male lead role. There was a small controversy involving Neethi and Parth after the later spoke harshly about Neethi in a recorded telephonic conversation. Neethi reacted about it on the social media to which Parth said he was in a drunken state and spoke unconsciously.
Neethi Taylor acted in the music video Parinde Ka Pagalpan in 2016. She was also listed on number 15 among the 50 sexiest Asian Women in 2015.
Dating : Neethi was rumored to be dating Anubhav Bansal but she denied the news.
Neethi is presently working on the show Ghulaam on the channel Life OK. She plays the role of Shivani, an innocent girl.