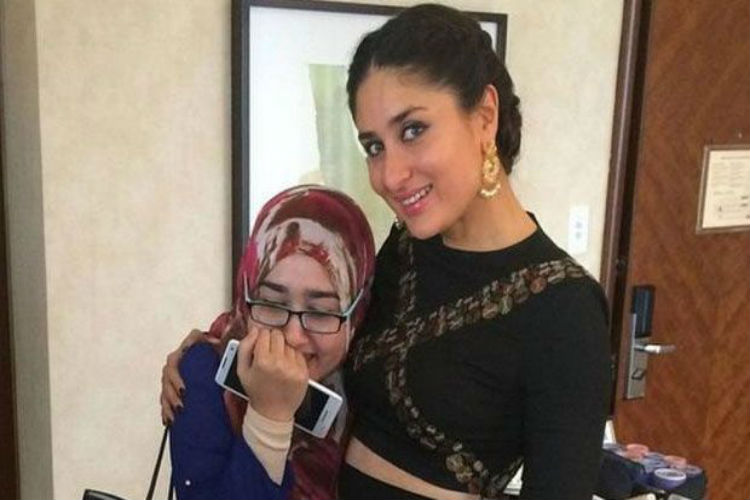 The gorgeous Kareena Kapoor Khan is currently in Malayasia. The actress is in the country for the opening of a leading jewellery store that she endorses.
During her visit to Malaysia, Kareena met up with some diehard fans namely the fan responsible for her 'kareenakapoorafc' fan club on Twitter. According to twitter, the girl dressed in pink travelled 9 hours just to meet her idol.
Kareena also met with other fans and posed for pictures with them. The actress is currently working on Kabir Khan's 'Bajrangi Bhaijaan' with Salman Khan.
Her co-star Salman was recently convicted in the 2002 hit and run case and sentenced to 5 years in prison. However the sentence was cancelled two days after the verdict was pronounced.
The shoot for 'Bajrangi Bhaijaan' was put on hold during this time, however it will shortly resume. The team will be shooting some high octane action sequences in the valley. The Kabir Khan directed film also stars Nawazuddin Siddiqui.
Kareena's fans also extended their support to Salman, and gave her a special collage they made for the actor.