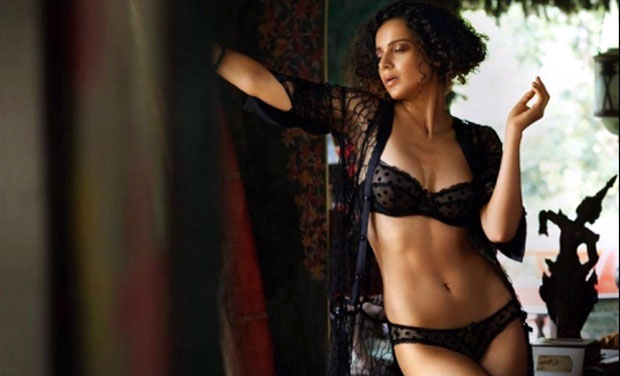 Kangana Ranaut's infamous controversy with Hrithik Roshan had started when the actress had reportedly hinted at him as a 'silly ex'. The actress has talked about her exes again but she would obviously be hoping that no controversy comes up this time. On the occasion of Valentine's Day, the beautiful actress spoke about her love life and everything around it with a leading daily. The vivacious Kangana Ranaut is known for her outspoken behaviour and she recently opened up about her relationship status in an interview. She admitted to being in a relationship and also said that she wants to get married this year.
On being asked whether she has ever experienced true love, Kangana replied, "I am in a relationship like that. It has already happened to me." The beautiful actress was further questioned on how she handles break-ups, to which she replied, "I take one week to get over a relationship even if it may have lasted for seven years. I tend to get over it really quickly!"
Also Read -Â Here's Why Ranbir Kapoor Shies Away From Social Media!
She continued, "When I am in a relationship, I am really into it, but when it's over, I never look back. I have a record of never going back to my exes, never meeting them again. All my exes want to get back with me, that's also a record I hold." After talking about her love life and heartaches, the 'Queen' star also spoke about her marriage plans. She said, "I want to get married this year and hopefully, it should happen."
Meanwhile, Kangana will be seen in Vishal Bharadwaj's Rangoon, in which she will share screen space with Shahid Kapoor and Saif Ali Khan. The Queen actress has teamed up for the first time with the two actors and the director. Slated to be released on February 24, Rangoon is one of the highly-awaited movies of this year.