News & Gossip
Here's Why Ranbir Kapoor Shies Away From Social Media!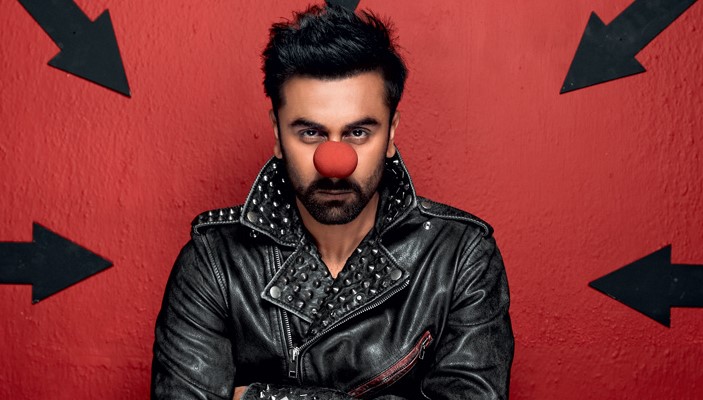 Ranbir Kapoor's father Rishi Kapoor is favourite amongst social media buffs. His bold and outrageous avatar on the micro-blogging site Twitter has always grabbed attention. Be it any matter, the veteran actor is very vocal. There have been times when he has been trolled for the kind of posts he tweets but still, Sr. Kapoor is highly active on social media. But even today the 'Jagga Jasoos' star has not made his social media debut. His ex-girlfriend Katrina Kaif joined Facebook last year on her birthday and people went gaga over it. A source has revealed to a leading daily why Kat's ex-boyfriend Ranbir is staying from online media. And trust us, the reason is just not convincing.
Ranbir Kapoor and his father Rishi Kapoor are polar opposites. Says a Bollywood insider, "While Rishi is bold and often outrageous on social media, his son Ranbir is careful with his words and doesn't believe in rubbing people the wrong way. While Rishi is adored on Twitter for his brash statements and temperamental behaviour, Ranbir has kept away because he feels it causes unnecessary complications. Ranbir feels online media creates negativity and hostility, while his father seems to thrive on it. Rishi has over one-and-a-half million followers on Twitter and loves commenting on social and political issues. Kapoor Jr also feels that when actors give opinions on issues they get blown out of proportion like it has happened to so many actors, so he stays away."
We think Ranbir Kapoor should understand more than anything else, for the sake of his films he should now get active on social media. His fan base is huge, but seeing the kind of competition around he really needs to buck up and get hands on online media and stay connected with fans. Not just his family members but even his exes are highly active on social media platform. Anyways, it's Ranbir's choice whether to be part of the digital world or not. What do you guys think?