Hollywood
Dave Bautista REVEALS he tried to play DC's Bane | Know what happened then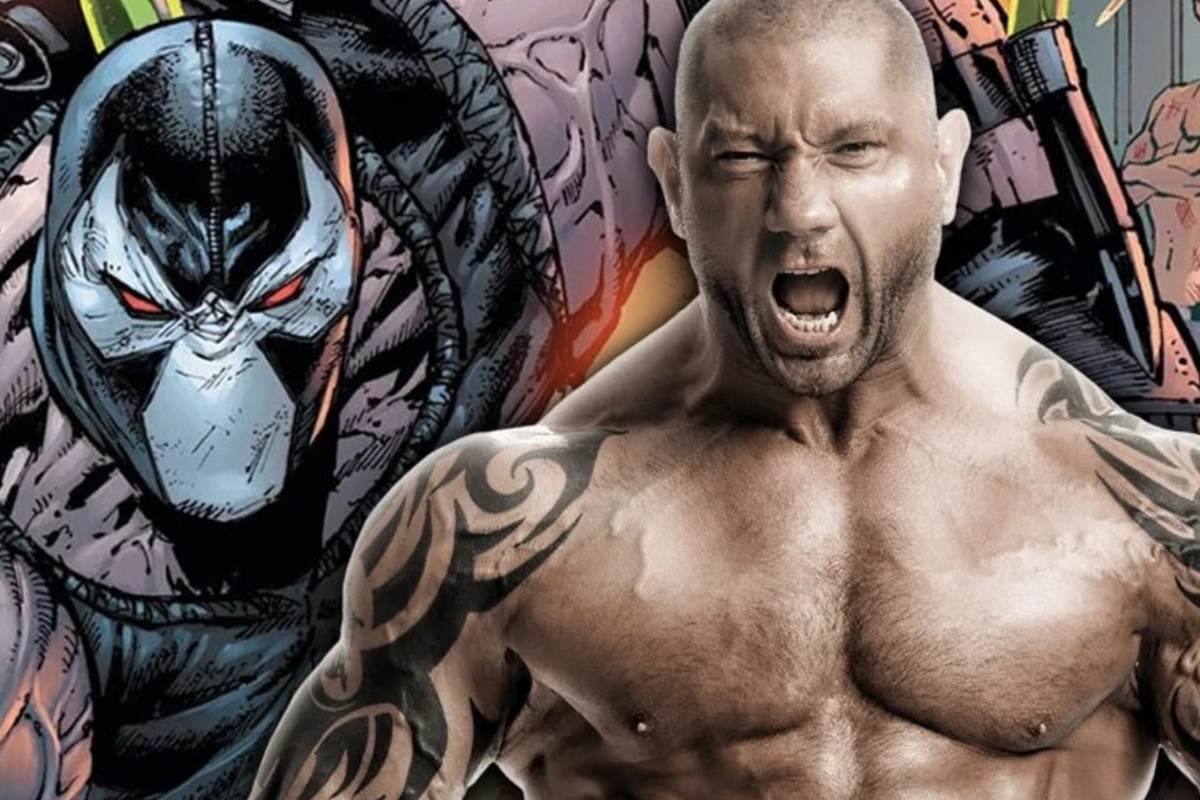 The star studded movie of the Batman film franchise, 'The Batman', was in news for casting Dave Bautista as Bane. In Christopher Nolan's 'The Dark Knight Rises', Bane was played to perfection by actor Tom Hardy.
After the rumours started to make rounds that the Bane might be included in 'The Batman', the buzz around who will play this iconic role of villain on screen also started. Where many fans found Dave Bautista, apt choice for the role of Bane, it seems like the filmmakers had someone else in mind to play this cinematic monster.
Replying one of his fans on twitter, who had asked if Dave will be, should be, or could be seen playing Bane in the upcoming 'The Batman', Dave revealed, that he tried but failed to be cast as Bane in 'The Batman'.
Fan tweet read, "I just read an article speculating that @DaveBautista may be, should be, could be, playing Bane in the new #Batman movie with Robert Pattison. Please, DC movies…make it happen."
To which Bautista tweeted back, "Unfortunately it's not. Tried my best."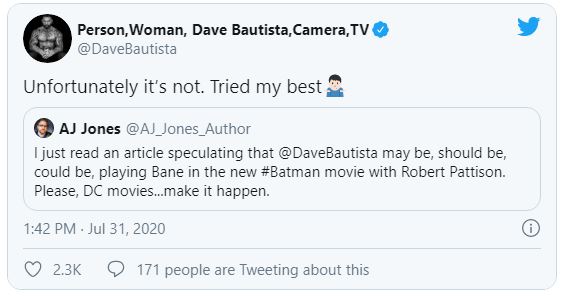 Directed by Matt Reeves, 'The Batman' is Jam-packed with stars and DC villains. This most awaited Batman film franchise will cast Robert Pattinson to play the Caped Crusader, the Batman, actress Zoe Kravitz in the avatar of Catwoman, Paul Dano as Riddler, John Turturro as Carmine Falcone, Peter Sarsgaard as Gil Colson, Jeffrey Wright as James Gordon, Jayme Lawson as Bella Real, Andy Serkis as Alfred Pennyworth and Colin Farrell as Penguin.