Specials
Reasons Why Salman Khan And Aishwarya Rai Bachchan Broke Up!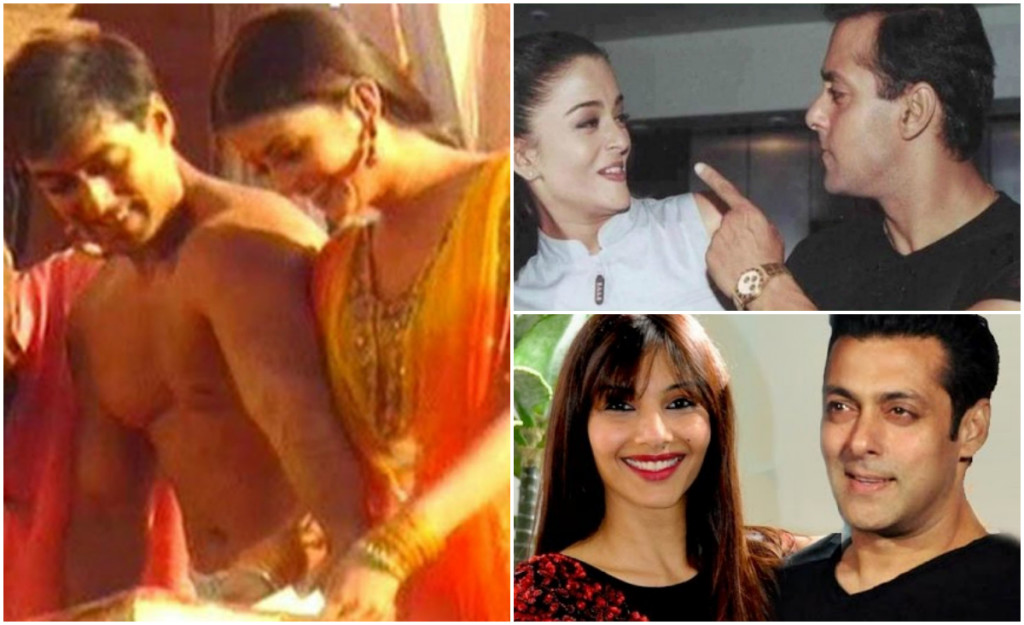 The Bollywood actor Salman Khan has turned out to be a brand in this glamour world. No wonder, each and every actress in B-Town, wants to work with him today. But still one actress of Bollywood, Aishwarya Rai Bachchan doesn't want to work with Khan and she clearly mentioned it earlier.
Aishwarya who once dated the superstar Salman Khan is clearly not in good terms with the actor. Aishwarya and Salman worked together in Bhansali's Hum Dil De Chuke Sanam in 1999 directed by Sanjay Leela Bhansali. In that era, Aish was an aspiring star in the Hindi cinema industry and Salman was the point of his life when he was healing his heartbreak from Somy Ali.
On the set of the cult classic movie Hum Dil De Chuke Sanam, Salman and Aishwarya came close and fell for each other. Initially, it was a romantic relationship but eventually, things turned ugly. The two called it quits after seeing and dating each other for nearly a couple of years. Their break-up made headlines back then and it clearly showed something went wrong between the couple.
So all media publications trying to scrutinise as to what could have actually gone wrong between them, so while you must have come to read some unheard stories about them which are still not clear completely.
Here are 7 shocking reasons that might have been the cause of Salman and Aishwarya's much-touted breakup:
1). Salman's aggressive behaviour:
Post her break up, Aishwarya once admitted that Salman's violent and aggressive nature was unbearable for her. She also accused that Salman Khan resorted to verbal abuse and physicians alike violence with the Jazbaa actress. From creating a ruckus on the sets of her films to creating a huge drama and chaos in her apartment, Salman's behaviour just annoyed Aish and she thought it would be better to be separated from him. Aishwarya in an interview in 2007, once said, "There were times when Salman got physical with me, luckily without leaving any marks. And, I would go to work as if nothing had happened. Salman hounded me and caused physical injuries to himself when I refused to take his calls".
2). Aishwarya's parents opposed the relationship:
Aishwarya parents, especially father Krishna Raj Rai, did not approve his daughter Aishwarya's relation with Salman. They never liked the fact that Aishwarya was visiting Salman at his place and the duo shared some proximity. Ash's father was sceptical because of Salman's past relationship.
3). Salman's obsessive behaviour:
Salman and Aishwarya's relation said to be broken up because of the Salman Khan's obsession with the actress. Salman used to dominate Aishwarya and often set terms oj what to wear, where to go and whom to work with. He even got infuriated on the sets of 'Kuch Na Kaho' as that time rumors said that she was linked with her co-star Abhishek Bachchan. Before that Salman created a similar scene outside Aishwarya's apartment by banging her door since midnight till 3:00 AM in the morning. He even threatened to kill himself if she won't come out.
4). Aishwarya's statement:
In an interview with a leading daily, Aishwarya said once regarding the issue, "I stood by him (Salman) enduring his alcoholic misbehaviour in its worst phases and in turn, I was at the receiving end of his abuse (verbal, physical and emotional), infidelity and indignity. That is why like any other self-respecting woman I ended my relationship with him".
5). Salman's friendship with Somy Ali:
According to Stardust, Salman Khan's ex, Somy Ali, asked for help from Salman only for her father's medical treatment and operation. Without Aishwarya's knowledge, Salman went to USA and he helped Somy Ali. Apparently, Aishwarya was annoyed to see her boyfriend Salman's friendship with his ex Somy Ali.
6). Salman Khan's behaviour towards Ash's parents was probably not good:
Despite Ash's parents disapproved her relationship with Salman still they never interfered in Salman and Aishwarya's life. But Salman, on the other hand, misbehaved with Ash's parents which obviously Irked Aishwarya.
7). Salman asked for commitment:
Salman Khan asked for a commitment from Aishwarya on which later didn't agree. Ash was rapidly climbing the ladder of success in Bollywood and that time she was not ready to be serious about this relationship. Salman felt his love was not valued and he started behaving badly with Aish and even his approach turned violent too.