News & Gossip
Sushant case: Suspicion grows after company's domain name & IP address change after his death!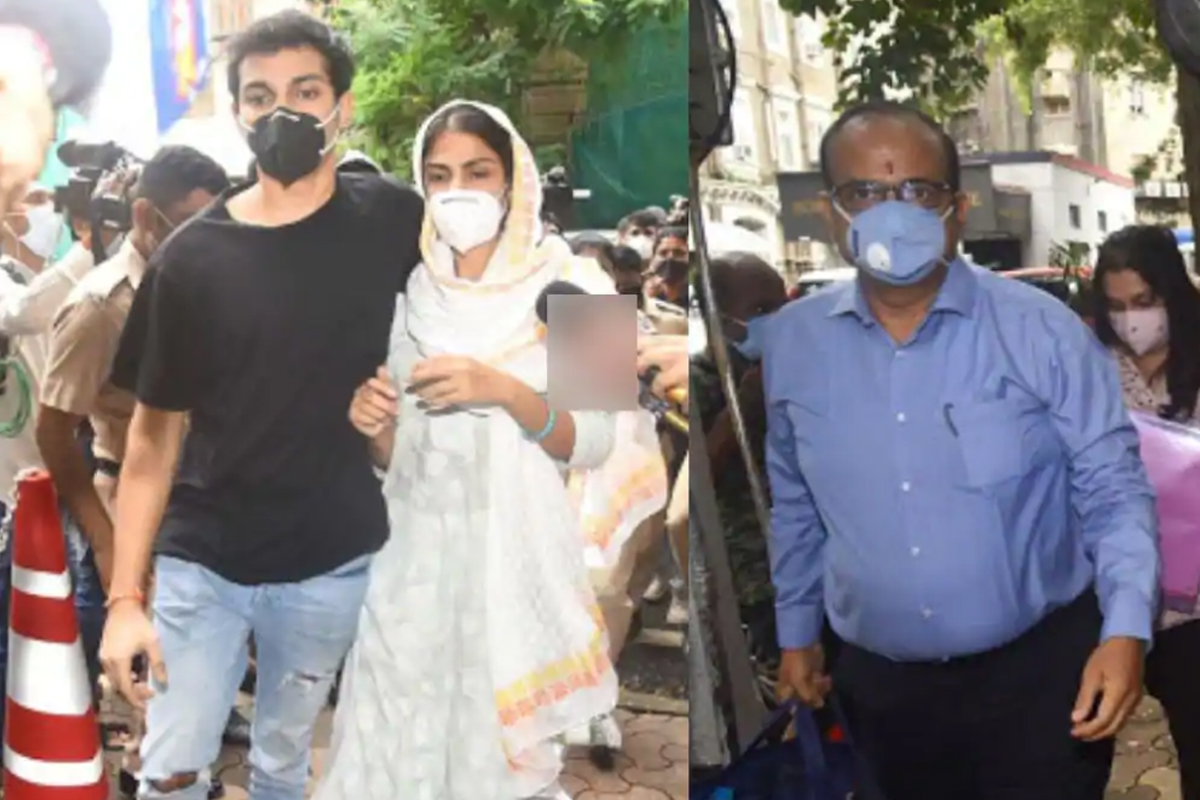 It seems like there is a lot in money involved in Sushant Singh Rajput's death mystery. From alleged transaction of 15 crores from Sushant's bank account to money laundering and financial discrepancy reportedly claimed by ED officials after interrogating Rhea Chakraborty and others, this whole new finding has just added more mystery to the case. As per reports, Sushant and Rhea owned a company named 'Rheality', in which her brother, Showik Chakraborty was one of the directors. But after Sushant's sudden demise, the domain name & IP address of the actor's company's website was reportedly changed.
To probe the financial discrepancies in Sushant Singh Rajput's case, the Enforcement Directorate has been questioning and recording statements of Rhea, her brother Showik, family, and others. Where, her brother Showik was summoned for a third time after 22hours of total vigorous interrogation, Rhea and her father and Rhea and Sushant's former manager, Shruti Modi were also called in to record their statements on August 10 over the allegations of misappropriation of funds in the actor's case.
Now, as per latest developments, the IP address and the domain name of a company that was owned by Sushant, Rhea and her brother Showik, was changed days after the death of 'Dil Bechara' actor.
As per a report, on June 23, the IP address of their company 'Rheality' was allegedly changed and another time on August 7, it was once again changed. Furthermore, the domain name was also reported to be changed on August 7 leading to various suspicions.
Sushant's father, Krishna Kumar Singh (74), had slapped several allegations including; IPC sections including 341 (wrongful restraint), 342 (wrongful confinement), 380 (theft in dwelling house), 406 (criminal breach of trust), 420 (cheating) and 306 (abetment of suicide) against Rhea, her family and 6 others. Later, on the recommendation of Bihar government, centre had transferred the case to CBI.
Sushant's father Mr KK Singh had levelled several allegations against Rhea and 5 others in an FIR registered in Patna. Post that, the case was recommended by the Bihar Government to the Centre for CBI probe. Last week, it was revealed that the Centre had accepted the CBI probe recommendation and transferred the case to the central agency.
Today, Rhea, Showik, their father, Indrajit Chakraborty and Shruti Modi are being investigated by the ED in allegations related to money laundering and other financial matters linked to the death of Sushant Singh Rajput. Rhea's petition to transfer the case from Bihar Police to Mumbai Police will be heard by the Supreme Court on August 11.