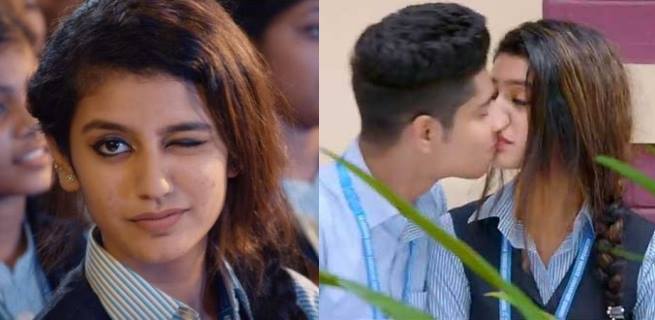 Priya Prakash Varrier has taken the Internet by storm again but this time without a wink. The Malayalam actress has hijacked the Internet, with a picture with her Oru Adaar Love co-star Roshan Abdul Rahoof.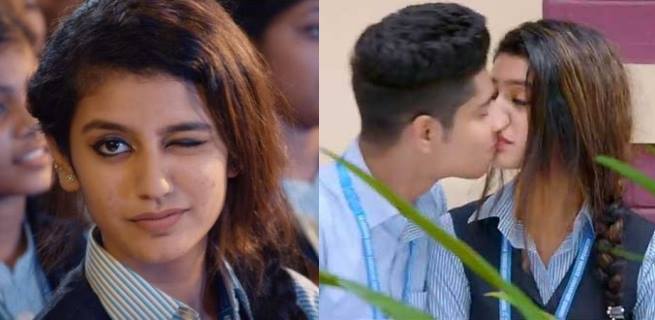 This way she became an internet sensation even before her debut on big screen. Earlier her wink in Oru Adaar Love song "Manikya Malaraya Poovi", got popular and now her kissing scene is breaking the internet yet again.
After her wink shot she become the expression queen. It looks like her bang is still on as now a short clip has been ruling the internet in which Priya Varrier is seen kissing her co-star Roshan Abdul Rauf.
It got 555,852 views within 12 hours of its release. But when it comes to likes, let us tell you the video received very mix reactions. The number of dislikes is way more than the number of likes. Varrier's kissing video got 27k dislikes where the likes was just 12k.
Priya Prakash went on to become the expression queen, after making her way into the hearts of many with her wink in the song. Overwhelmed with all the love she received after her viral wink video, she said, "I am very happy. Don't know how to handle so much love. It's completely surreal."
Priya Prakash will make her acting debut with Malayalam film Oru Adaar Love. The film is a love story set in a high school. Directed by Omar Lulu, the film, also starring Siyadh Shajahan and Noorin Shereef, will hit theaters on February 14.
After that the actress was supposed to make her Bollywood debut with Prasanth Mambully's Sridevi Bungalow. The film landed in legal trouble after the release of the trailer. Husband of the late Bollywood starlet Sridevi, film-maker Bonney Kapoor filed copyright charges after the release of the trailer for Sridevi Bungalow.