Actress
Sridevi ' s Society Green Acres Cancels Holi Celebration As A Mark Of Respect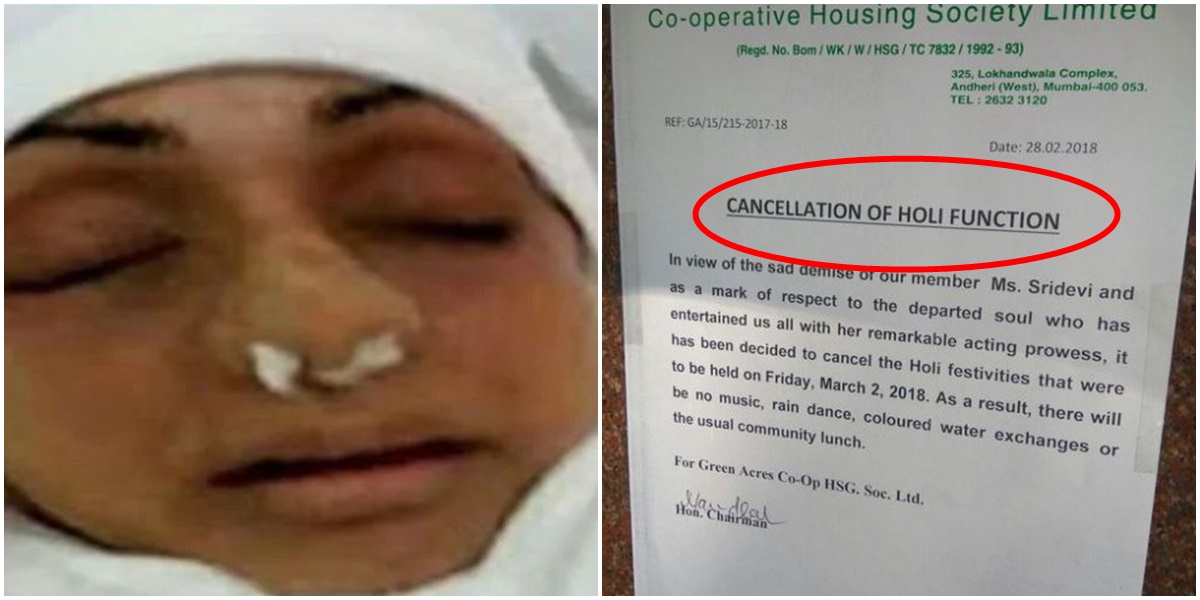 The first female superstar of Bollywood Sridevi left for the heavenly abode on 23rd February in Dubai. She was only 54 years old at the time of death. It came as a shock not only to the Bollywood fraternity but also to the public. Now, Sridevi's housing society 'Green Acres' has decided not to celebrate Holi to pay respect to the superstar. The picture of a notice issued by the society is displayed at the entrance of the society building. The notice read as "There will be no music, rain, dance, colored water exchanges or the usual community lunch."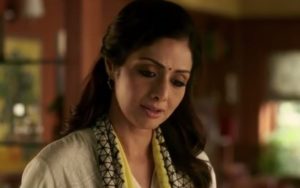 Check the picture below.
Green Acres society, where #Sridevi resided, cancels Holi celebrations in view of the actor's demise #Mumbai pic.twitter.com/uADRiujb1J

— ANI (@ANI) February 28, 2018
The Green Acres is located in Lokhandwala, Mumbai and all the media personalities and fans were outside the society till yesterday waiting for the body to arrive from Dubai.
The actress will be cremated with state honors. The body is in the Celebration Sports Club, Lokhandwala, Mumbai, and public as well as Bollywood celebrities arrived at the venue to pay the last respect to the superstar. The last respects can be paid till 12:30 pm today and then the gates will be closed to the public. The funeral will take place around 3:30 pm today and will continue until 5:30 pm. Her last journey will begin at 2 pm and the cremation will take place at 3.30pm at the Vile Parle Seva Samaj. The death was caused due to accidental drowning in the bathtub in a hotel in Dubai. There were many turns and twists in the case but the Dubai Public Prosecutor closed the case saying that the death was caused due to drowning and consciousness and not due to cardiac arrest.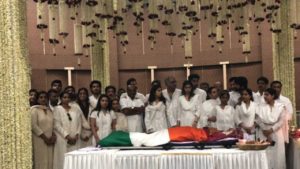 The mortal remains are brought back by the Embraer jet, owned by industrialist Anil Ambani, and the jet landed in Mumbai at around 9:30 pm yesterday.
For more updates on Sridevi's cremation, keep reading our space.