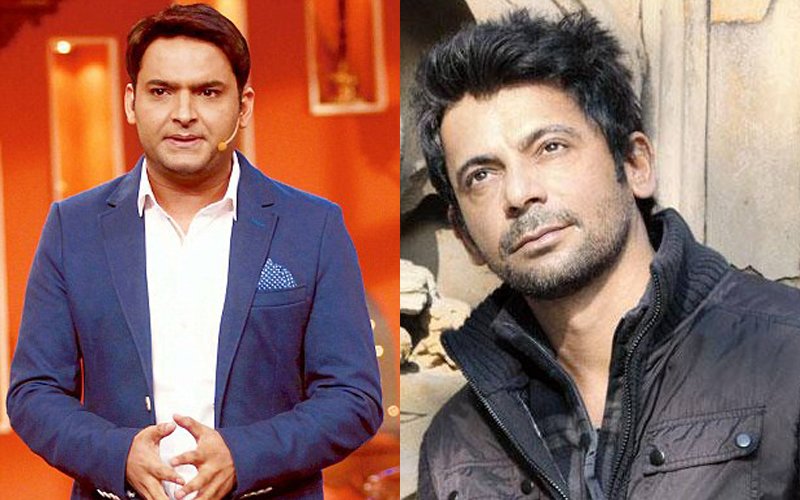 "A friend in a need is a friend indeed", but this proverb didn't fit here. As the longtime friend Kapil Sharma and Sunil Grover are no longer good friends. Though they work together but they are not in good terms with each other, at least that's what the latest buzz suggests. Reports on SpotboyE suggest that Kapil Sharma even crossed his limits and bashed Sunil Grover inside an aeroplane.
Also read: Kapil Sharma Introduces His Girlfriend On Twitter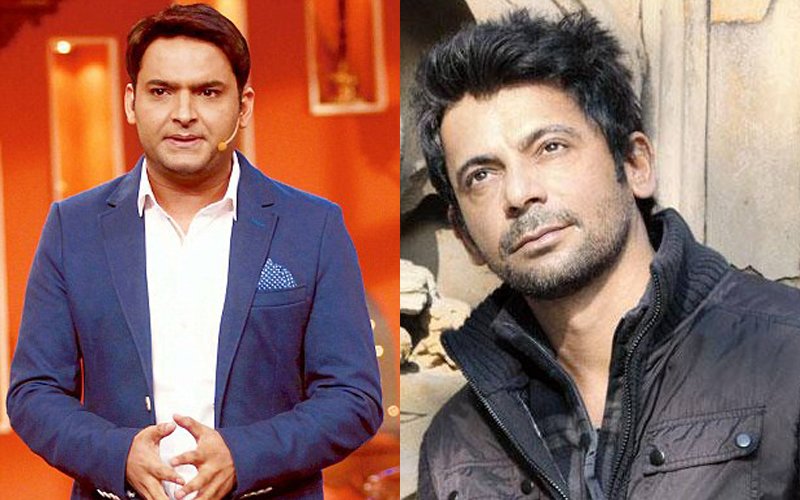 As per SpotboyE report, Kapil was returning with the crew after doing his stage shows in Melbourne and Sydney. It was during the flight when Kapil went to the seat of Sunil Grover and starts lashing him out. Soon he started hitting him and it was heard that
"Tu hai kaun? Tera show flop gaya tha, tu mera naukar hai, tu Australia nein bhi jo show kiya khude se woh flop tha…"
Sunil Grover who is an important part of The Kapil Sharma Show, essays a role of Dr. Mashoor Gulati. His character is most famous for the show and he helped the show in a big way. In the past, Sunil Grover has left Kapil Show and started its own show. Well, that didn't work out and he again back with Kapil Sharma for the show.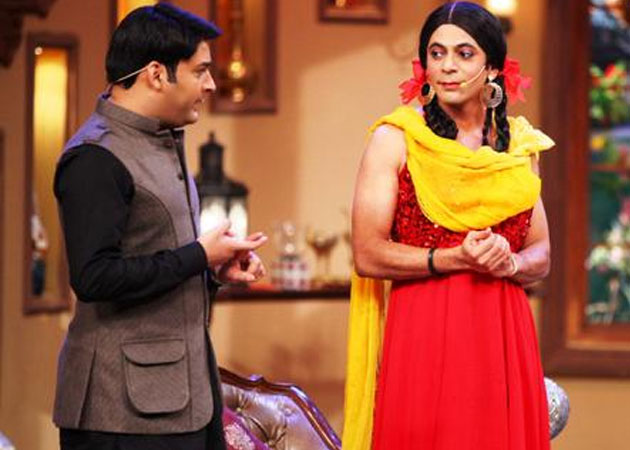 Reports further say that Sunil Grover didn't utter a single word to him. He patiently listened to every thing that Kapil said to him. We also heard that Kapil Sharma is addressing his crew members as TV Walo, which is a bit annoying to the team. As we all know that he is now shooting for his next project, Firangi. This is Kapil Sharma's home production film, which also stars Ishita Dutta and Irrfan Khan in titular roles.
Continue reading on the NEXT page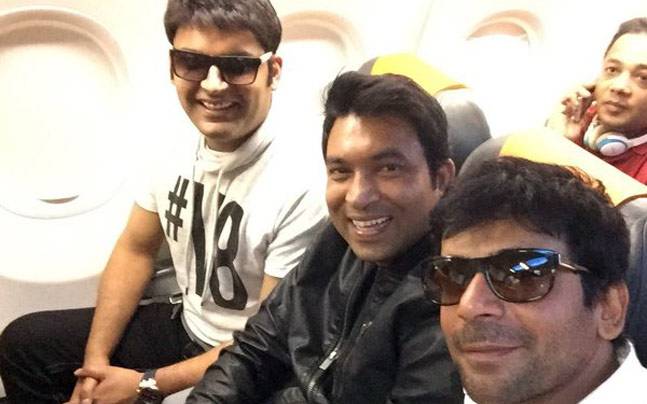 Kapil has lately surprised everyone with his girlfriend Ginni aka Bhavneeth Chatrarth. He took to twitter and expressed that, "I will not say she is my better half… she completes me… love u ginni… please welcome her… I love her so much :)."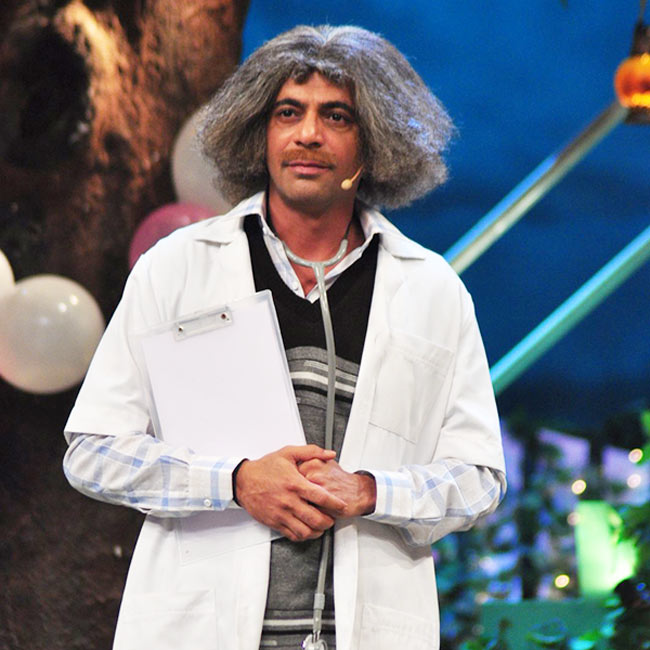 Kapil Sharma finally comes out and accepts having a fight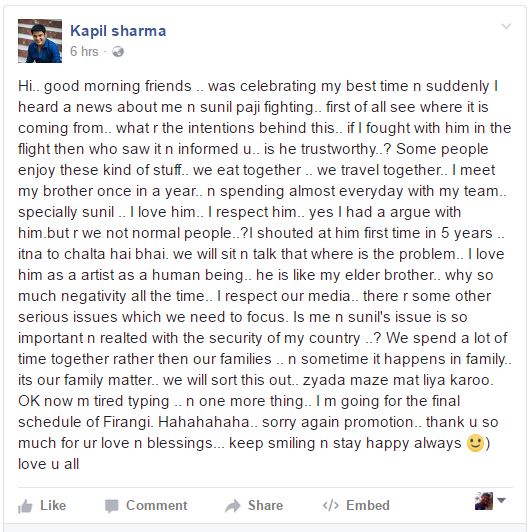 Overall, this news is really upsetting and Sunil Grover is still having the hangover. Let's see how he deals with this!
What are your thoughts about the story? do let us know in the comments section below.