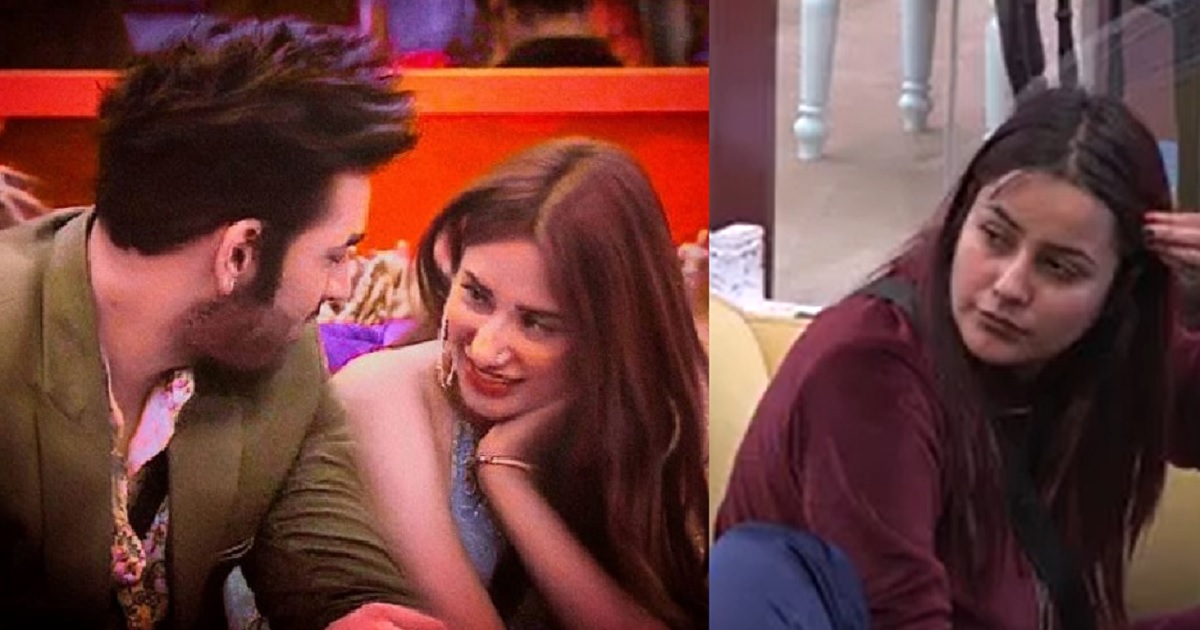 Yesterday episode of Bigg Boss was really exciting, Siddharth came back to the house. The most amazing part was when Sidnaaz met in the confession room. Now in today's episode, contestants will fight for the captaincy task. Shehnaz, one of the top contenders for the task, looks upset as Paras doesn't support her.
In the promo, Shehnaz is seen talking to Madhurima, Vishal, and Shefali saying that she is hurt by Paras as he is supporting Mahira for the captaincy. Shehnaz says that she doesn't have any value in his life.
Shehnaaz asked  Vishal to fight for her with Paras, so he goes in the kitchen and said,
"don't make Shehnaz win the captaincy but at least lend your support. You know what Shehnaz feels for you and how senti she is."
Asim adds here saying, "You know she loves you."
Paras' replied, "But I love Mahira."
https://www.instagram.com/p/B6Jnc8wFlQ1/?utm_source=ig_web_copy_link
Shehnaz gets angry because Paras always prioritize Mahira. He has never supported anyone else. She screams saying, "Mujhe hurt Hota hai," and promises to break everything   in the house if she doesn't become the captain.
Read More: Bigg Boss 13: Rashami Desai Taunts Asim Riaz ' Bestie', As Siddharth Enter The House, His Reply Is Really Harsh!