News & Gossip
Shah Rukh, Kajol, Karan, Anaita and Uday: The DDLJ Gang in 20-Year-Old Photo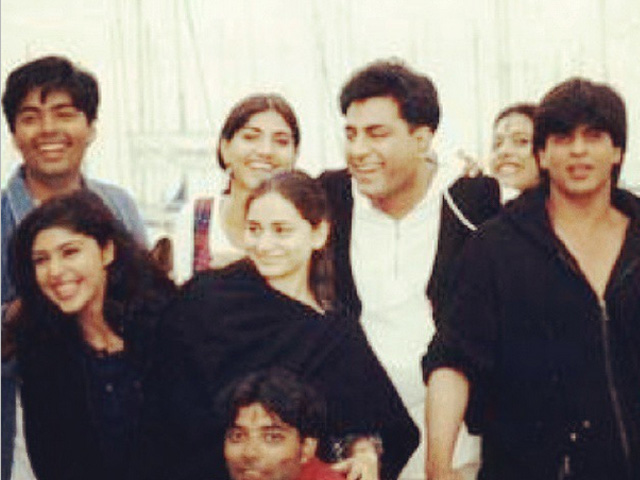 Shah Rukh, Kajol, Karan, Anaita and Uday: The DDLJ Gang in 20-Year-Old Photo
DDLJ, BOLLYWOOD'S LONGEST-RUNNING FILM, WILL CELEBRATE 20 YEARS THIS OCTOBER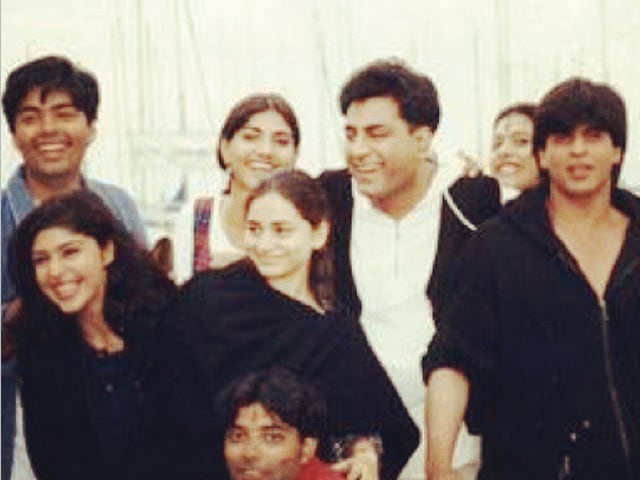 Here's what the cast of Dilwale Dulhania Le Jayenge looked like 20 years ago, when they were filming what was to become Bollywood's definitive romance.
This old photo posted by Instagram user mrs.uday_chopra in honour of #ThrowbackThursday features Shah Rukh Khan (hero, Raj), Kajol (heroine, Simran) peeping out from behind him, Karan Johar (hero's friend) and Anaita Shroff (heroine's friend) on the left, and Uday Chopra (assistant director to his elder brother Aditya) in front.
Two decades later, SRK and Kajol are about to reunite for Rohit Shetty's Dilwale; Karan Johar is making his comeback as an actor in Anurag Kashyap's Bombay Velvet; Anaita Shroff is Fashion Director for Vogue India and was one of the 99 women featured in the My Choice video directed by her husband Homi Adajania; and Uday Chopra runs YRF Entertainment.
DDLJ, Bollywood's longest-running film, celebrated 1000 weeks at Mumbai's Maratha Mandir last December. It will celebrate 20 years this October.