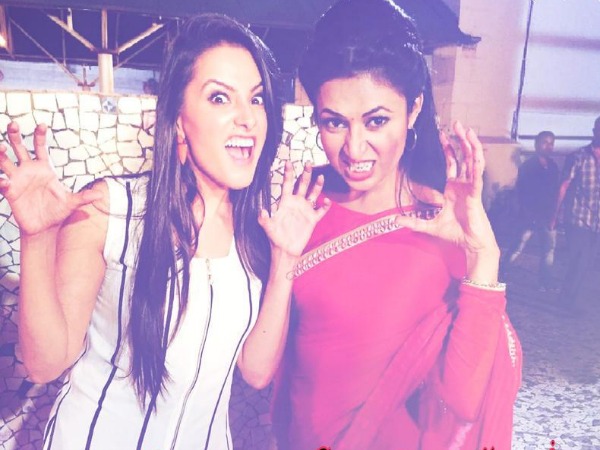 Shagun is alive. Ishita to be confronted…
Ishita kept the Karwachauth fast, but she has broken her fast by having chicken.
The family gets shocked seeing Ishita having non-veg. Vandu tries to stop her.
Ishita says they always stop her, but now she will do what she wants. She kicks them out of her room. Shagun's spirit has made Shagun break her fast. Ishita then vomits and comes to her senses. The family makes her realize what she did. Raman supports Ishita and takes her to the terrace. Ishita does the rituals of moon sighting and fast breaking with Raman. Raman makes Ishita break the fast happily. Raman goes to storeroom to take gift for Ishita. Ishita goes after him and says she is Shagun, and asks him to take her name instead Ishita. She gets angry hearing Ishita and harms Raman. She pushes Raman risking his life. Mrs. Iyer calls Prateek for help to calm Shagun's spirit and help Raman.