News & Gossip
Ambati Rayudu Mocks BCCI For Dropping Him From World Cup Squad, Twitter Is Loving It
BCCI has already announced India's Squad for ICC World Cup 2019, which has created quite a controversy. The exclusion of wicketkeeper-batsman Rishabh Pant and middle-order batsman Ambati Rayudu has not gone down well with fans and cricket experts. Several top former Indian cricketers have also slammed BCCI for dropping them. Experience wicketkeeper Dinesh Karthik was roped in over Pant, whereas Vijay Shankar was selected over Rayudu.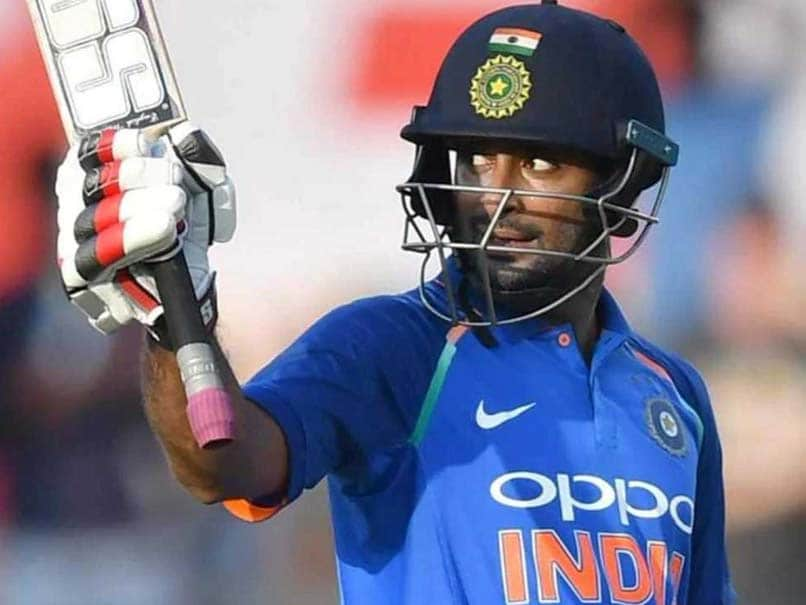 When Chairman of BCCI Selection committee MSK Prasad was quipped about the omission of Rishabh, he said that Karthik was selected in the team over Pant due to his better wicket-keeping skills. He also added that he will play in the team only if MSD is rested or injured.
On being asked about Rayudu, he said that Shankar offers a three-dimensional option to the team, which was the reason behind his selection over Rayudu. He also added that Shankar has been picked in the team for batting at no. 4.
After MSK Prasad's statement, Ambati Rayudu took a sly dig at him with a cryptic Tweet. In his Tweet, Rayudu added that he has ordered 3d glasses to watch ICC World Cup 2019. He used 3d making fun of Prasad's three-dimension option of Shankar. Rayudu tweeted,
"Just Ordered a new set of 3d glasses to watch the world cup 😉😋.."
https://twitter.com/RayuduAmbati/status/1118108435797561344
Rayudu's subtle dig at selector is winning lots of hearts of the fans. Even some former cricketer reacted to it. Look at some selected reactions down below:
1
https://twitter.com/pragyanojha/status/1118132968571248640
2
https://twitter.com/cricketaakash/status/1118125067806957568
3
https://twitter.com/wvraman/status/1118175907091378182
4
https://twitter.com/nitin_quiry/status/1118127872030334976
5
Brother, hard luck. You seriously deserved a place. No worries, stay focused, you have blessings of many fans like me. @RayuduAmbati Apana Time Aayega….

— Nakul Nagralawala (@nnagralawala) April 16, 2019
6
https://twitter.com/earthtrackbully/status/1118116099415928833
7
https://twitter.com/amaifansclub/status/1118314251964149761
8
https://twitter.com/Kashyap_ocean/status/1118131526238179334
9
Hard….. Bahot harddd…. Bahot hardddd!!! https://t.co/TpRovOfthj

— VIVEK (@ssvivek4) April 16, 2019
10
https://twitter.com/GabbbarSingh/status/1118123605424873473
What do you think? Do you believe Rayudu and Pant should have found a place in India's World Cup Squad?