Breaking News
Salman Khan's hit and run case victim talks about court ruling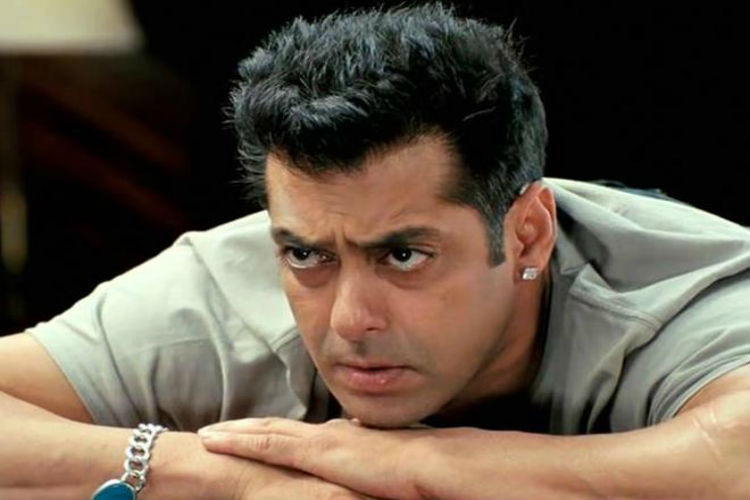 According to a leading daily, one of the victim and witness in 2002 Salman hit-and-run case, Abdullah Rauf Shaikh, who is still unable to walk properly after the incident, in which he suffered serious injuries, said that judgment in the case doesn't affect him since it won't make his leg healthy. He added Salman Khan should be punished for his deeds and that it would be better if he could get adequate compensation as he is still struggling to make ends meet at age 36.
Commenting on the Judgment Shaikh said, "He should be punished for his deeds as I have lost my friend Nurulla in the mishap and all four of us are going through physical problems after the incident. Apart from that all of us should be compensated as he (Salman Khan) is the one who is and going to responsible for our future."
Shaikh came to Mumbai when he was 12 to earn a living. He was an employee at the American express Bakery for almost 10 years and left after the incident.
Recalling the incident that occured on 28th September 2002, he said, "It was between 2 to 3 am, we heard a big noise and woke up to see a car on top of us. People nearby were shouting 'Salman Khan ne accident kiya' and after some time Salman went by a rickshaw. The car was on us and we were unconscious and didn't know what was happening because of the pain we were in at that time. Nurulla was the most seriously injured among all of us.
We were then taken to Bhabha Hospital from the spot and admitted there. After sometime we got know that Nurulla was no more. Muslim Shaikh and I had serious injuries while Mannu Khan and Mohamad Kalim Pathan had minor ones and so were discharged soon. My right leg was badly injured. I was in the Bhabha hospital for around 2 months and then went to my village at Gonda, UP. I received treatment there as well for next 3 months. All the money I earned went in to the treatment. Those five months were difficult for me since I wasn't earning plus the money I had was going into treatment so we had to take loans for others for daily bread, which lead big debt on my head. I was the sole bread winner. We had farming activity for additional income but it was on small basis."
Shaikh who joined work after 6 months at another bakery near Bandra station and has been working there for past 12 years said, "The incident has changed my life because I can't work properly now. I work for 3 months then go on a holiday for a month to rest. Even during my daily work schedule I work for 2 to 3 hours and then take a break of an hour because it is very difficult to stand all the time with my broken leg. My bakery owner and mates are very supportive and have always been there for me. They never asked me to quit because of my injury. But I fear that after few years I won't be able to do the work that I am doing today. I have a family of six. I have 5 kids and a wife, and also need to see to their future, get them married and settle them. I don't know how I will be able to full fill their dreams."
"I got three lakhs compensation from the court, in which my advocate, who helped in getting that money took Rs. 1.20 lakhs and was left with 1.80 lakhs in 2007."
"During the course of case there was no attempt to bribe me by any one, to change or to rehash my statement. Police called me according to the dates and I went and gave my statement whenever I was asked to. There was no pressure, I said what I saw and experienced. My statement was never tampered with."
Asking on whether he even expected the judgment in the case, Shaikh said, "I didn't know whether this day of judgment would arrive as the case has been delayed for past 12 years and the person behind the wheel is a big man who the world knows and has big contacts with the ruling party."
On being in contact with his colleagues from American Express bakery who were also injured in the incident, Shaikh said, "After that day most of them returned to their native place even me. We only met twice afterwards, which was when we were called by police for some work and last year while recording our statement at Session court. In between that or even today I don't have any contact with them as I am busy with my work and family and they might be as well. All I know is that Mannu Khan and Muslim Shaikh are at Gonda, UP and Kalim Pathan is at Sultanpur."