Reviews
Review & Rating: Varun Dhawan Shines As Raju Coolie, In Coolie No 1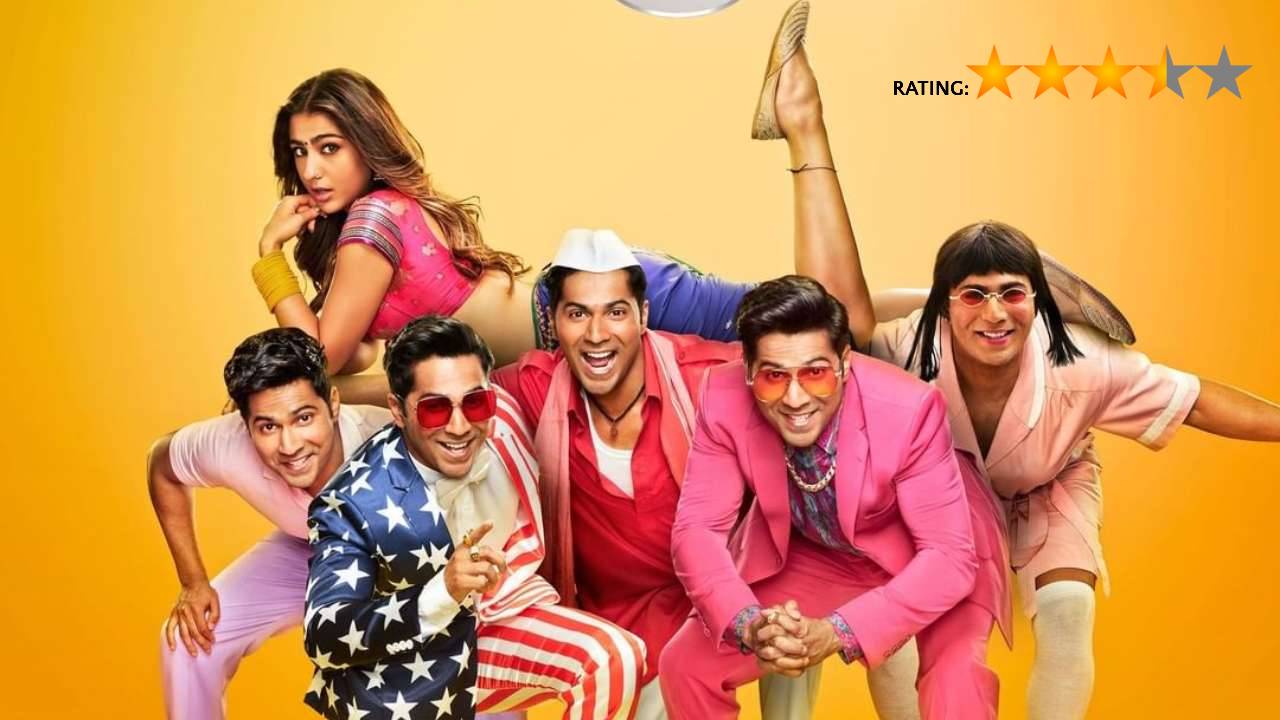 A memorable experience worthy of praise, Pooja Entertainment's Coolie No 1 is one of the finest production to hit the digital space in a long time. A storyteller is as good as its backer, David Dhawan directorial finds the right production house and voila, we get to revisit the old memories and make some new ones.
The sheer size and landscape of the Coolie No 1, takes you by surprise. The ever-changing landscape, mammoth sets, vibrant colours, exotic locations, even the costumes, are just outstanding. They say, remakes are tough, but comedy-dramas are incredibly tough because not every joke gets a second laugh.
But if you elevate the production value, the entire experience is not only memorable, it's commendable as well and Pooja Entertainment has done it successfully!
Varun Dhawan and Sara Ali Khan starrer Coolie No 1 could have easily gone wrong without the right production house.
Pooja Entertainment team, Vashu Bhagnani, Jackky Bhagnani, and Deepshikha Deshmukh has done a remarkable job with their production. They have not spared a single thing to chance, the movie holds merit for its production value, which is a tough task given the current pandemic circumstances.
We all the story and perhaps remember it all too well, all the punch lines and hit numbers, but Pooja Entertainment has taken that old classic to a whole new level. The film, revolves around Pandit Jai Kishen tries to teach rich businessman named Rosario, a lesson by getting his daughter married to Raju – a Coolie posing as a millionaire. Soon Raju's real identity is exposed but he cooks up a story of having a filthy rich twin. One lie leads to another and things start to go out of hand.
Govinda and Karisshma Kapoor starrer find worthy and equally talented replacements in Varun Dhawan and Sara Ali Khan.
Varun Dhawan time and again proves his acting chops and in his latest outing, he has once again established his craft. Sara Ali Khan, pretty and oozing with style and confidence, has overshadowed veteran actress at places.
The movie is fast-paced and keeps the audience smiling, laughing, and having a gala time, especially with Varun and Rajpal Yadav's chemistry. Paresh Rawal, well he is just sublime in everything he does.
Coolie No 1, offers a whole new experience, which is far better produced, structured, and presented by Pooja Entertainment.
Rating: 3.5*
A worthy film in current times! Must Watch!