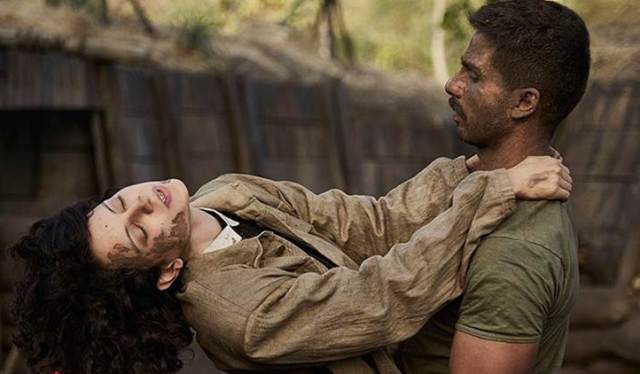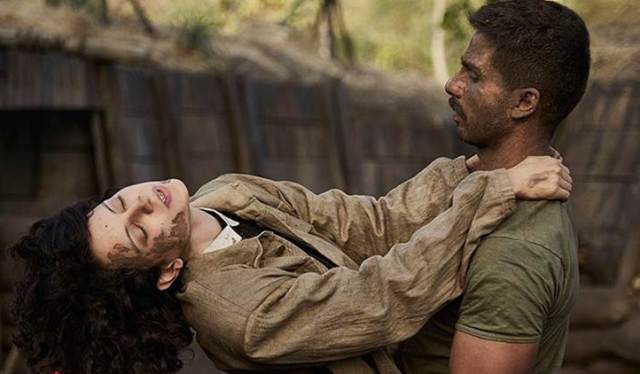 Rangoon First Week Box Office Collection
Rangoon had a slow start at the box office with a low collection figure of 6.54 crore on it's opening day. It was expected to pick up on the weekends but since it continued to show an average occupancy in the weekends, it's fate was already written off. Trade verdicts had predicted a descent opening and an average collection at the box office but it seems that the movie is showing an aberration away from the usual collection figure of Vishal Bharadwaj films.
Rangoon is into it's fifth day on Wednesday. Set in the 1940s, Rangoon failed to captivate the young audience but the war drama had great performances by all three leading actors Shahid Kapoor, Saif Ali Khan and Kangana Ranaut. Kangana needs a special mention for her performance as she was cast in an exemplary role. The small controversy that had risen due to the resemblance of Kangana's role to that of fearless Nadia ended in a compromise. But besides this there were bold statements from the actors Shahid and Kangana to get the movie publicity. But despite of all the publicity, the movie did not go down well with the audience. Considering the high budget the film was made with, it is termed as a flop already.
The first week collection figure is expected to reach up to 17 crore which is a very low figure for a big star film. The life time collection of the film may be below 35 crore. The word of mouth about the film is also quite negative. Aa Gaya Hero, with Govinda playing the lead, is the next release this week.