Trending
Natasa Stankovic flaunts her baby bump in recent pictures shared by her
Motherhood is a beautiful journey right from the day the mother to be finds out about her pregnancy till the rest of her life. She cherishes every moment from her pregnancy be it the difficult nausea, to sleepless nights to doting a beig baby bump! The famous television actress Natasa Stankovic who is also hooked to the Indian Cricket Team player Hardik Pandya too is embracing her motherhood journey.
https://www.instagram.com/p/CCi81O4gHoE/?igshid=15hpgcj5gfr3g
Natasa had shared the news of her engagement with Hardik on January 1, 2020. Her fans were left ecstatic about the news. The happiness only increased manifolds on May 31, 2020 when the couple announced of their low key marriage amidst the lockdown and that they are ready to step into the new chapter of their lives being Natasa's pregnancy.
https://www.instagram.com/p/CBLXmSAghHv/?igshid=dhatz0a1tt6c
Ever since the two have been affectionately sharing pictures of their lives during the lockdown. Recently, Natasa shared a beautiful picture where she is seen cradling her lovely baby bump in a cute yellow floral dress. She captioned it as "Happiness is on the way. @hardikpandya93 "
https://www.instagram.com/p/CClZgmogPvn/?igshid=agn9pzotvugy
Hardik had spoken about their love story in one of the interviews in the past. He was quoted saying,
"I got her by talking. She saw someone in a hat at a place where I met her, wearing a hat, a chain, a watch, at 1 am. So she thought he is 'alag prakaar ka aadmi aaya' (different kind of person came). She had no idea who I was."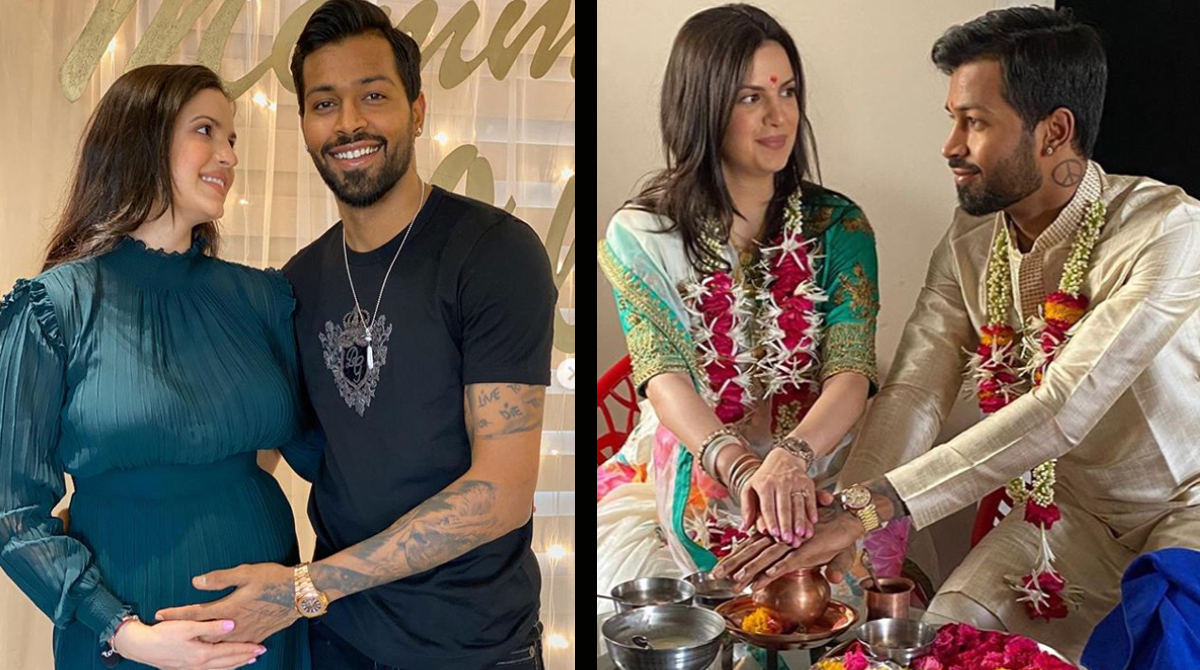 He was also asked about how his parents reacted to their relationship. Here's what Hardik said,
"My parents also didn't know that I was getting engaged. Two days before (the engagement), I told Krunal. I told him, 'I have had enough. I have found someone in my life who I love, and I am becoming better'. They (family) backed me and told 'do whatever you want'."
https://instagram.com/natasastankovic__?igshid=1vs9bdfxhzud0