Bigg Boss
Bigg Boss 11: Kishwer Merchant Thrashes Hina Khan For Digging Her Dirty Past On The Show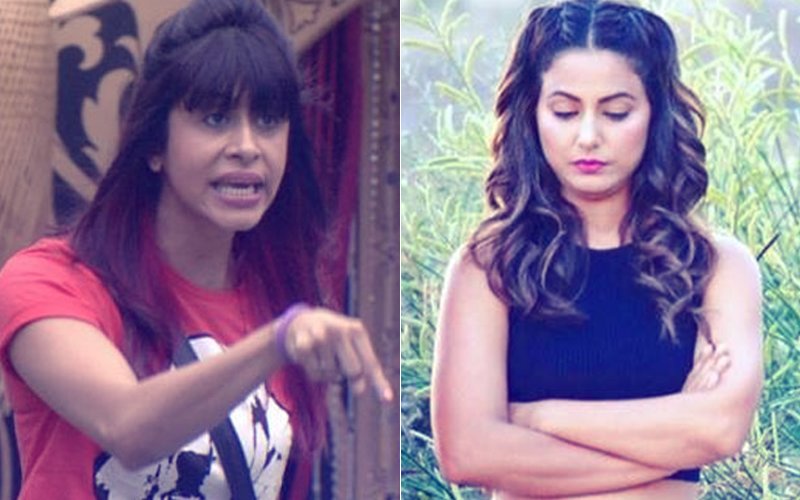 Bigg Boss 11 is currently airing on Colors TV. The show has got everything we needed. It has lots of drama and entertainment. Popular TV actress Hina Khan has joined other 17 contestants in Bigg Boss house. The actress seems to play right cards at right time in the show.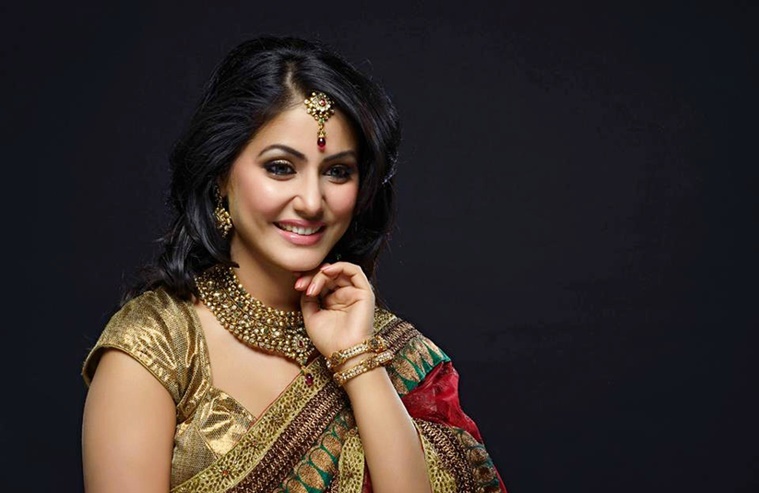 Recently, the Yeh Rishta Kya Hai famed made a sensational statement about her fellow TV actress Kishwer Merchant. Hina was talking about Kishwer's antics on Bigg Boss 9. It seems that her statement has irked Kishwer Merchant.
Are you wondering what we are talking about? Don't worry, folks you know soon. The incident happened when food was prepared for the contestants in the house. Hina brought up the famous topic of Kishwer spitting in the drink of Rishabh Sinha in Bigg Boss Season 9. Calling Kishwer's action gross, the actress said she will never stoop to her level.
Now, Hina's statement has angered Kishwer Merchant a lot. Kishwer posted a video clip of the incident on her Instagram page. She also added a note for Hina Khan telling her that she is being watched by millions of people all over the place. Kishwer wrote, " There are times when u make a mistake .. then say sorry and move on to becoming a better person. With all due respect @realhinakhan it's just been 2 days .. u can talk abt things.. but hang on let the tasks start.. we are watching u from the outside to see how nice u are nt tht I haven't heard stories abt u when u were dng yeh rishta kya kehlata hai and now recently when u did #khatronkekhiladi (sic"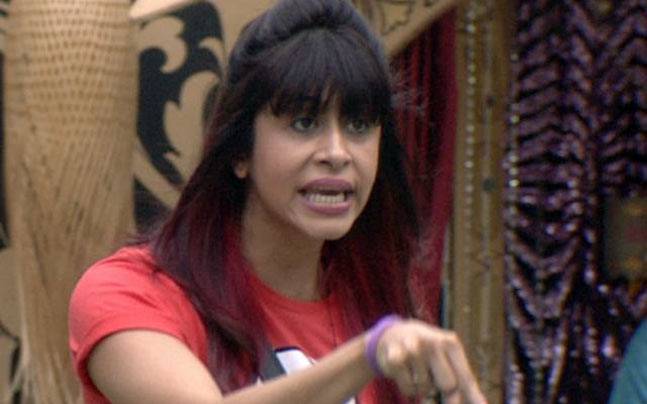 Kishwer didn't stop there, she further added, " Let the house push u a little.. let it start driving u crazy .. I haven't explained myself for the action I did 2yrs bk once again in this post as it's my past.. I have said sorry to Rishab .. things are super between us !! At the end of it I came out with dignity and soooooo much love and respect from everyone.. I came out a winner thts what mattered.. my growth from bad to good is what mattered !!! All the best Hina 'keeping a watch on you' !! (sic)"
The post has been deleted by the actress later.
It is true that Bigg Boss is known for bringing the worst side of everyone. There will be times when temperament and physical strength will be tested on the show. We all can just hope that it doesn't bring the worst of Hina.