Bigg Boss
Dhinchak Pooja Trolled By Bigg Boss Housemates For LICE Issue!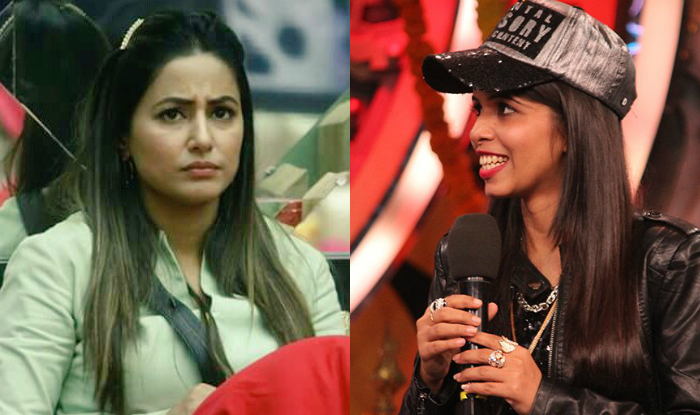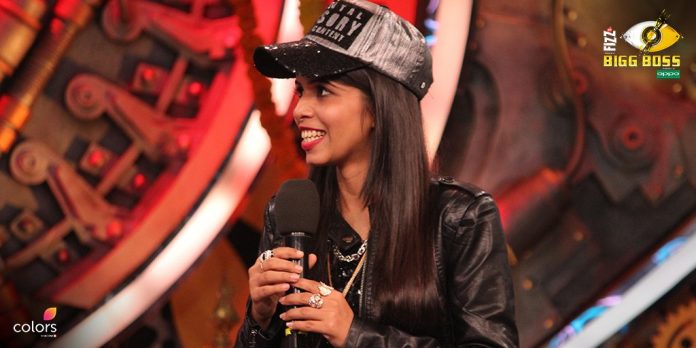 Bigg Boss 11's first wild card contestant Pooja Jain who is popularly known by her stage name Dhinchak Pooja has been trolled by Bigg Boss housemates. In today's episode you might have noticed Dhinchak Pooja trolled by her co-contestants.
[Also see: Bigg Boss 11 Contestant Hina Khan Is A Major Fitness Freak, See Pictures]
The news spread-ed like a fire in forest when it was revealed that Dhinchak Pooja have LICE in her hair. Hina, Hiten, Puneesh, Bandagi were discussing in sleeping area how Pooja's lice can be a major issue in the house. After that one by one Hina, Hiten, Puneesh went to Pooja who was in kitchen at that moment and peeped into her hair and indicated the presence of lice in her saying by saying 'Hai, haan Hai..!'.
All this while Pooja wasn't aware of what exactly is happening with her till Shilpa Shinde came to her and very politely explained her that she is having lice in her hair and it can be a issue for other contestant. Without creating any nuisance, Pooja listened to her and then Hiten and Shlipa asked Bigg Boss to send a 'Medicare shampoo' for her.
[Also see: Bigg Boss 11: Hiten Tejwani's Wife Finally Reacts On Arshi Khan's FATAL Attraction To Him]
On the other hand, other contestant where alerting Arshi Khan about Dhinchak Pooja having lice in her hair, as Arshi slept with Pooja last night. Arshi immediately checked her hair and gave a loud reaction tothe matter by saying 'main marjaungi..main marjaungi..!'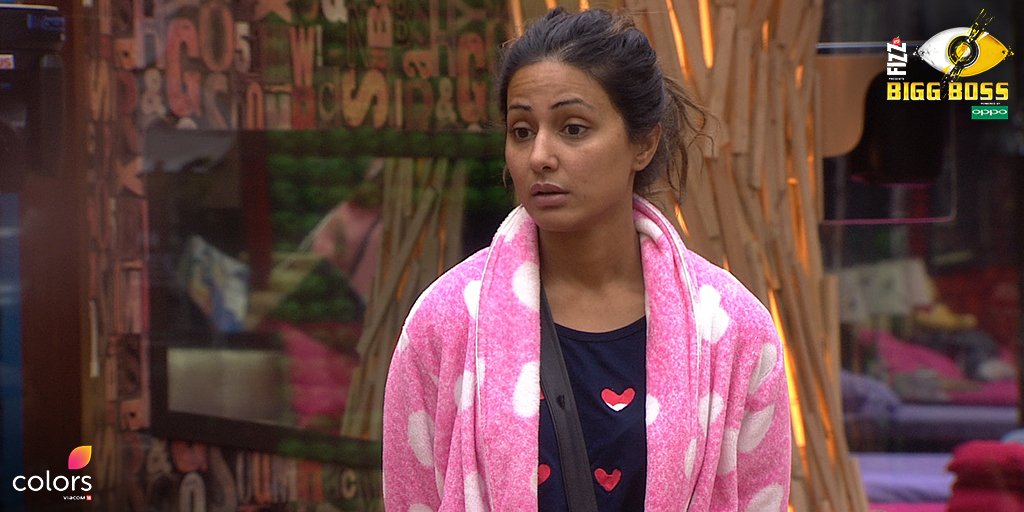 Hina Khan didn't left any stone un-turned in trolling Pooja. When Bigg Boss sent the shampoo for Pooja, Hina went to the store room to collect the shampoo where she was captured  singing "Sar pe mere juyen ka taaj" (I have a crown of lice on my head).
[Also see: Salman Khan Trolling Dhinchak Pooja Is The Best Thing You'll See Today, Sings "Selfie Maine Le Li Aaj"]
This week Bigg Boss introduced a new way of nominating the contestant and captain Hina Khan and new contestant Dhinchak pooja has been saved from nomination. What you to have to say on Dhinchak Pooja trolled by Bigg Boss housemates? Leave your views in comment section below. Stay tuned with us for all latest Bigg Boss news and gossips.