Actor
Kapil Sharma Is Back On Twitter After 2 Months, Shares About His Health Issues And New Show!
The entertainment industry, be it in India or outside India, sees lots of ups and downs of the stars. Celebrities like Robert Downey Jr, Britney Spears, Winona Ryder and many more have seen downfalls in their career and they have succeeded in defeating all the drawbacks and flourished in their lives. Same with comedian-actor Kapil Sharma whose career has been in a downward spiral since 2016. The ugly spat between him and his peer Sunil Grover affected Kapil's career very badly. Since then the bad phase of his career started and he has gone through a lot be it in his professional life or personal life.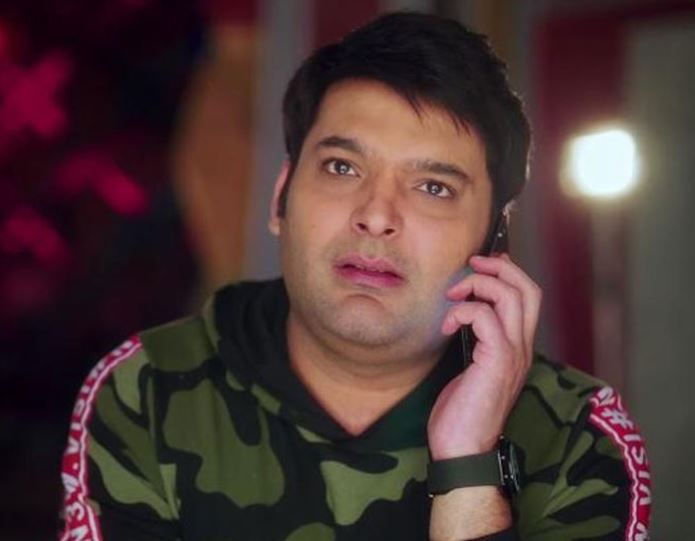 It was the height of his ill behaviour when he abused one of the senior journalists. Though later Kapil said that his account was hacked, the call record between Kapil and the journalist was the proof of his abusive behaviour. After this incident, Kapil was out of Twitter and now after a short span of hiatus, he is back on Twitter after two months.
Last night Kapil took to his Twitter handle and shared Punjabi singer Dr. Zues' new video and wrote, "Hello friends .. hope all well .. let's have a chat tonight by 11 pm .. till then listen to this Punjabi dance number by my friends."
Check his tweet below:
Hello friends .. hope all well .. let's have a chat tonight by 11 pm .. till then listen this Punjabi dance number by my friends @drzeusworld @ZoraWorldwide https://t.co/R0JhG2paOt

— Kapil Sharma (@KapilSharmaK9) June 7, 2018
Fans of Kapil were eagerly waiting for Kapil's comeback and seeing his tweet they were over the moon. Questions poured in for Kapil on his Twitter account. Where some fans expressed how much they missed him, whereas some asked him as when he is going to make comeback. Kapil was happy to see the concern of his fans towards him. He said that he will very soon make a comeback on screen.
Check some of the questions by Kapil's fans and his answers.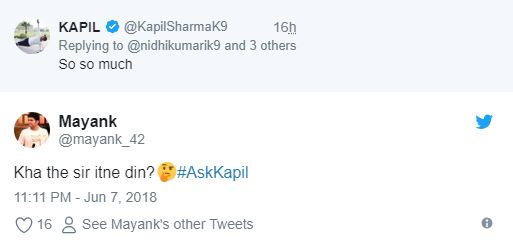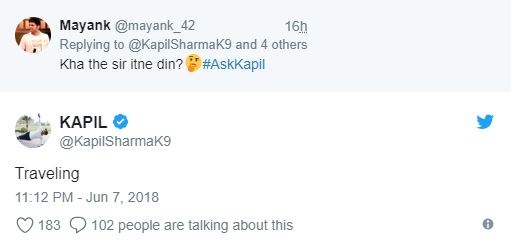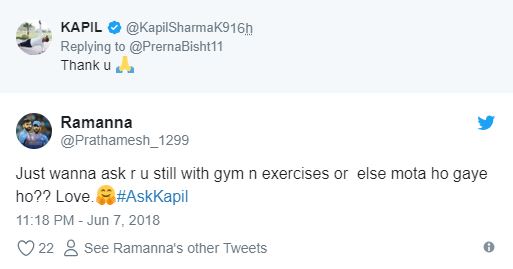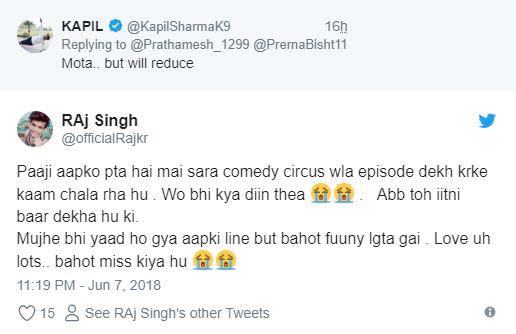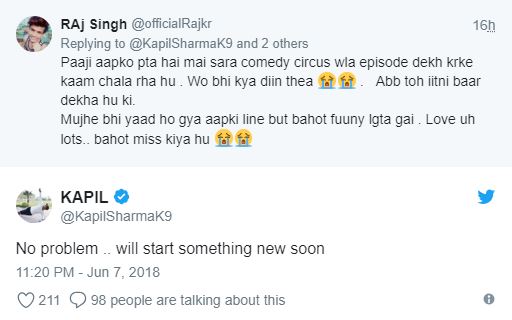 We are happy to see Kapil Sharma's comeback on social media and we wish him a good luck for his comeback.