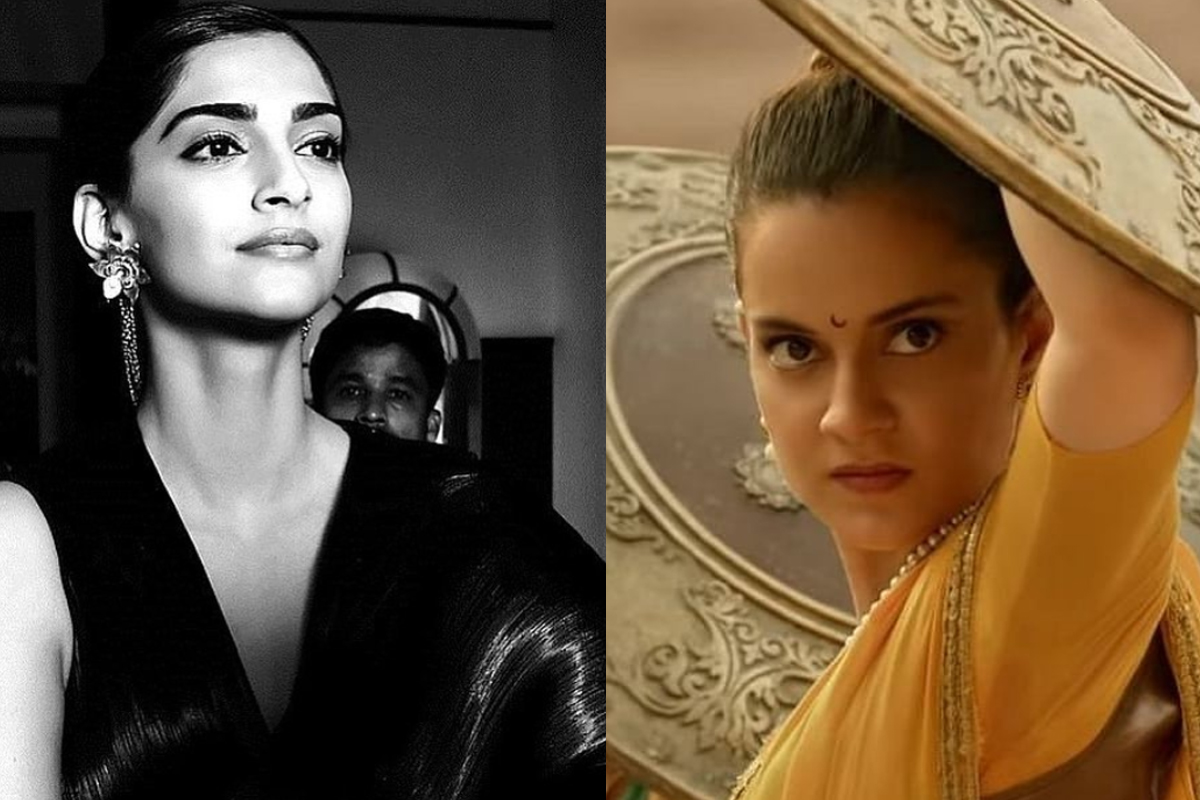 Kangana slams Sonam Kapoor's for a tweet; Says don't compare my 'Struggles to druggie' Rhea
As BMC's recent move of demolishing Kangana Ranaut's office has left the actress fretting and fuming, a cryptic tweet by fashionista Sonam Kapoor added to her fury and the 'Manikarnika' actress was quick to revert back at her commenting "mafia bimbos" do not compare her to "a small time druggie" Rhea in her furious reply.
As Kangana's Pali Hill located production house was demolished by BMC officials on Wednesday many Bollywood celebs had came out in support including Sonam Kapoor. But it seems like 'Masakkali' actress olive branch didn't go down well with Kangana who asked her not to compare her with late actor Sushant Singh Rajput's case prime accused Rhea Chakraborty who is currently in 14 days of judicial custody of Narcotics Control Bureau in the drug-angle probe link to late actor's alleged suicide case.
Sonam's tweet which set Kangana on fire was a re-tweet from Dia Mirza's previous post on Mahatma Gandhi's quote that read, "An eye for an eye makes the whole world blind." Which seemingly infuriate Kangana, and the 'Manikarnika' actress tweeted, "All of sudden mafia bimbos have started to seek justice for Rhea ji through my house tragedy, my fight is for people don't compare my struggles to a small time druggie who was living off a vulnerable and broken, self made super star, stop this right away."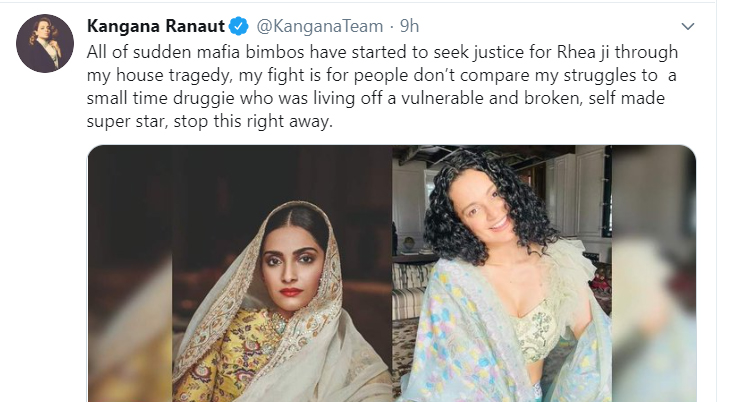 Meanwhile, Dia Mirza had also showed her support to Kangana through a tweet,  "Condemn the demolition of Kangana's office. Condemn the harassment and abuse against Rhea. This is not about taking sides. This is about calling out what is unjust. Remember this could happen to you."