"Mere Paas Maa Hai" is one of the most popular dialogues in the history of Hindi cinema. The dialogue talks about our emotions and the culture of an Indian. The way Shashi Kapoor said the line is simply outstanding. Amitabh Bachchan and Shashi Kapoor have given several blockbusters together. Films like Deewar, Kabhi Kabhi, Suhaag, Namak Halal and much more give us all time favorite Jodi of Amitabh and Shashi. Those were the movies, which everyone remembered in the 80s. However, the young generation is quietly unaware of these films. Not many people know the real-life friendship of Amitabh Bachchan and Shashi Kapoor. On 4th December, legendary actor Shashi Kapoor breathed his last in Mumbai. Entire film industry went into shock, after all, it has lost one of the most remembered actors of all time.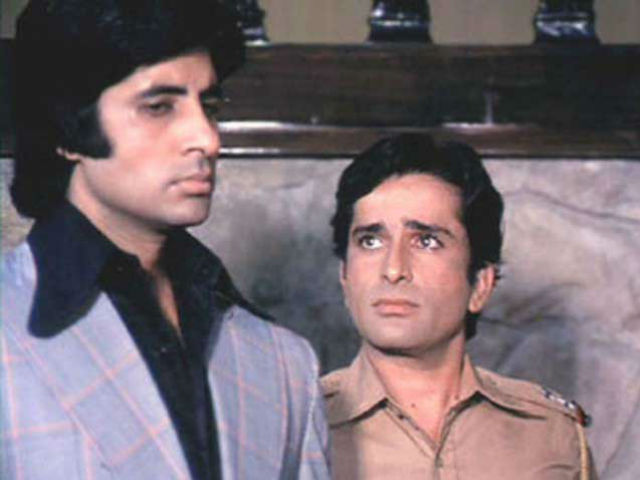 Amitabh Bachchan also recalled his old memories of the veteran actor, whom he considers like a family. Mr. Bachchan wrote a heartwarming letter in the tribute of the legend. He shared the post with a title, "To Shashiji from your babbua." In the post, Amitabh also talks about why he was the last person to react to Shashiji's demise news despite being a very close friend of the actor. Mr. Bachchan didn't go to the hospital when he heard the news of his demise. Read the highlights of Amitabh Bachchan's heart-wrenching letter dedicated to Shashi Kapoor.
"Standing elegantly without a care in the world, I saw him standing by a Mercedes Sports car, a convertible, a smart trimmed beard and moustache, adorning involuntarily, the face of this incredibly handsome man. It was a picture that filled almost an entire page of a magazine. Shashi Kapoor … son of Prithviraj Kapoor, younger brother to Raj Kapoor and Shammi Kapoor, making a debut in a forthcoming film, is what the caption read .. And I said to myself, as very uncertain thoughts raced through my mind of wanting to become a film actor, that, with men like him around, I stood no chance at all…"
"1969, and those early years of efforts to join the Industry were also the times when there was a close proximity, to the area of an atmosphere, that swivelled around this most attractive man. On and off, common friends in the Industry, which I was just getting acquainted with, would introduce me to him at select social gatherings. 'Shashi Kapoor!' was what one heard as he extended a warm soft hand out to you in introduction; that devastating smile complimenting the twinkle in his eyes. He needn't have done so. Every one knew him. But this was his infectious humble self. When he spoke, there was a mischievous, gentle, almost inaudible, delicate, yodel, in his voice – most endearing and comforting to the one he was introduced to. The self introduction habit was a gem. The one being introduced to, was, quite obviously, prompted to say his or her name as well, when they heard his. It was a remarkable tool to come to know the other persons name .. and .. if and when there was to be another meeting after many forgettable years, the same technology was most helpful in remembering the other persons name, in case you had forgotten it..!!"
"The next .. was his semi curly hair on head, falling carelessly over his forehead and ears, not quite covering it .. and my upper story mumbled again : 'hey ! maybe you should think of covering your ears as well ..' and off I went to Hakim the hair dresser at Taj Hotel with my plan .. and executed, it remained till date."
"He had been ailing… Somewhere he had let himself go after the passing away of his dear wife Jennifer .. I had visited him on occasion in Hospital during some of the times he had been hospitalised earlier .. but I never went to see him again .. I would never have .. I never ever wanted to see this beautiful friend and 'samdhi' in the state I saw him in hospital… and I did not today, when they informed me that he had gone. He fondly addressed me as 'babbua' .. and with him have gone many incredible unread chapters of his and my life…"
If you want to read the entire letter, Click here.